Cucumber Side Salad with Ginger, Chili and Cilantro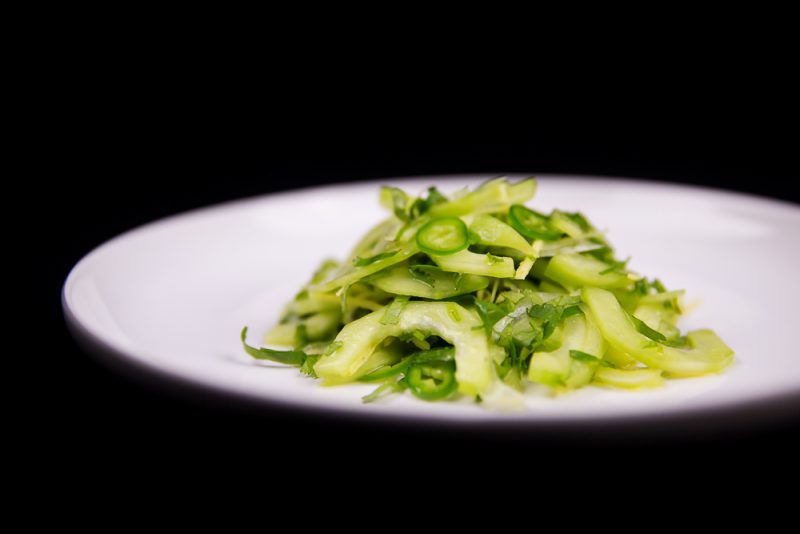 Try this fresh and crunchy cucumber side salad flavored with fresh ginger, green chili and plenty of fresh cilantro. It will spice up anything you put next to it.
This cucumber side salad comes with plenty of fresh flavors. Ginger, green chili and cilantro all goes great with cucumber. I usually make this salad as a side for grilled meats or BBQ but you can use it for many other dishes as well.
It goes great on a burger or perfect with some tacos, or use it to fill Vietnamese spring rolls. No matter what you will like it.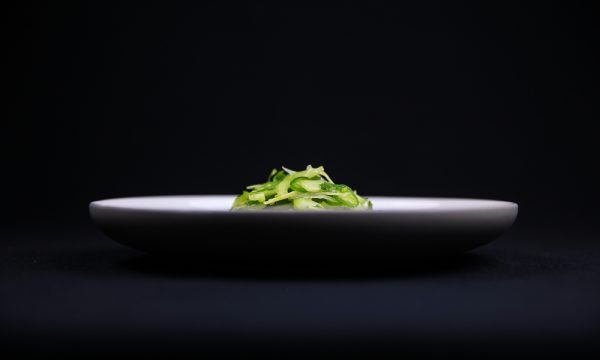 Cucumber Side Salad with Ginger, Chili and Cilantro
serves 4 as a small side salad
1 big cucumber
1-2 fresh green chillies
1 handful of fresh cilantro
1 thumb sized piece of fresh ginger
1 tbsp olive oil
2 limes
salt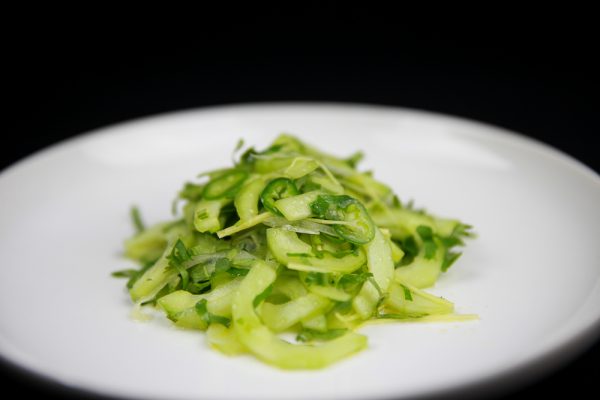 Peel the cucumber, then split it in half lengthwise and remove the seeds. This is easiest done using a spoon and scraping out the seeds. Then slice the cucumber and add to a bowl. Slice the green chillies thin and add to the cucumber. I usually use two green chillies, but if you want to cut down on the heat use only one or remove the seeds from the chillies.
Peel the ginger and cut into thin strips, add to the salad. Chop the cilantro roughly and add. Greate the peel of the limes into the salad, then split them in half and squeeze in the juice as well. At last add the olive oil, toss the salad and season with salt. Serve.
The salad will last a few hours but I think it best when it's been made fresh. Enjoy!