This Shaved Gruyere Cheese Dish With Roasted Buckwheat Will Save Your Day
How about a recipe that is so simple and delicious that it will save your day? Then do try this Shaved Gruyere Cheese dish, it comes with roasted buckwheat which turns this great tasting cheese into magic.
This shaved Gruyere cheese dish is a fun and a bit different way to serve cheese. Simply shaved Gruyere cheese with roasted buckwheat on top and a bit of olive oil makes the cheese completely different. The buckwheat gets crunchy and have a nutty aroma from the butter frying. And who doesn't love browned butter, am I right?
There are no measurements in the recipe. I usually make a big plate of it and adjust the amounts to what else I am serving. The best fit for the dish is as a small cheese dish or as a part of some snacks for drinks. It's also great for a small buffet or why not switch out those snacks for this on your next movie night? I promise you won't regret it.
Now let's check how to make this dish, after the recipe there is also a little bit about what Gruyere cheese is, not bad right?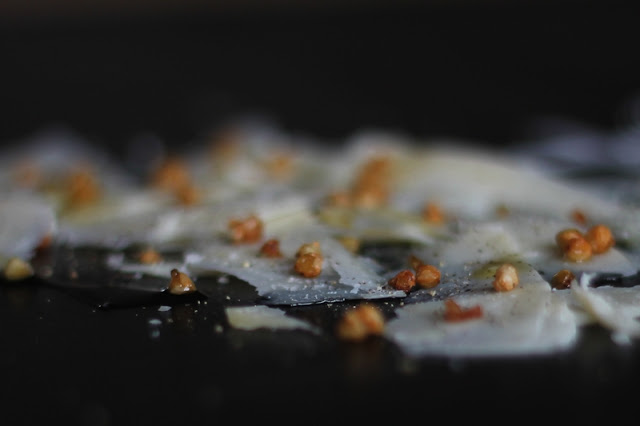 Shaved gruyere cheese & roasted buckwheat
Gruyere cheese
Buckwheat seeds
Olive oil
Black pepper
Butter
Boil the buckwheat in salted water until cooked through, rinse under cold water and drain. Fry the buckwheat in butter until golden, discard the butter and leave the buckwheat to cool. Shave the cheese and sprinkle the buckwheat over, add black pepper and olive oil.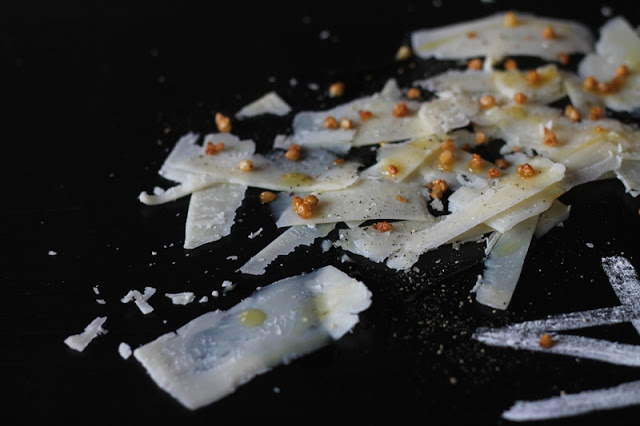 What is Gruyere Cheese?
Gruyere is a Swiss hard cheese. The cheese is named after the town of Gruyères in Switzerland. The cheese is hard and yellow and there are few or no holes in it. The flavor is nutty, sweet and salty.
Gruyere is sold after being aged from a few months to about a year but you can also find older versions. In my opinion it only gets better and more intense as it ages.
It's a great cheese to serve on any cheese tray but is traditionally used for many other things. To name just a few you'll find Gruyere in quiche, French onion soup, croque-monsieur and veal cordon bleu.
If you can't find Gruyere you can try my recipe with a Comté or Beaufort cheese instead. Those are cheeses made in the same style as the Gruyere.