How To Make Easy Kimchi Salad That Tastes Great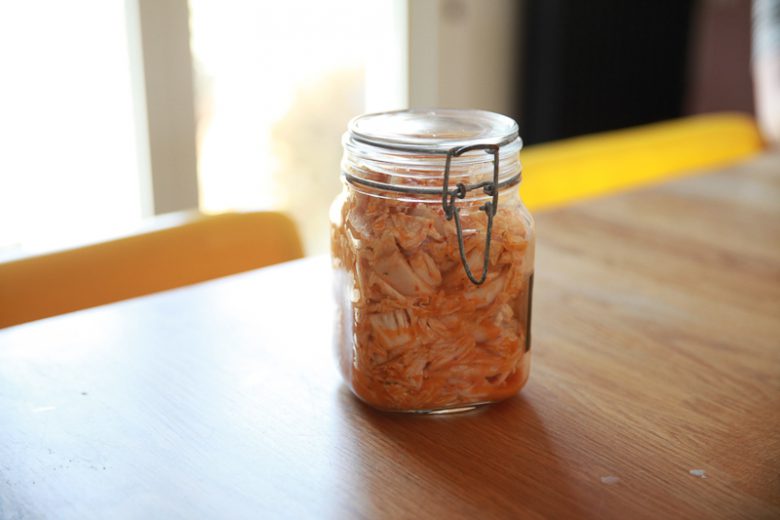 Try this simple recipe for an easy Kimchi experience. A great way to get started on this highly addictive salad.
This easy kimchi recipe is not authentic. It won't bubble and it's not fermented, at least not when you will eat it. Here's the thing. A well made fully fermented kimchi is great. But not all of us want to spend weeks making a salad. So this recipe is a great shortcut to a great kimchi that you can eat the same day as you made it.
Once you've tried this one you can easily move on to fermented varieties and start trying out other ingredients and ways to make a kimchi. But this one is kind of great and is the one I usually make. You'll find all the ingredients in a regular store and it's not as far from the original as you might think. So what do you think, shall we get going?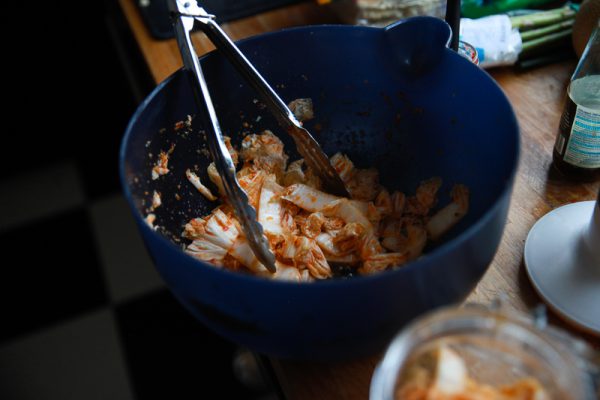 Easy Kimchi Salad Recipe
1.3-1.7 lb / 6-800g Napa cabbage
4 cloves garlic
1.5 thumb sized piece of fresh ginger
3 tbsp Sambal Oelek
3 tbsp Fish Sauce
1-2 fresh green chillies (optional)
salt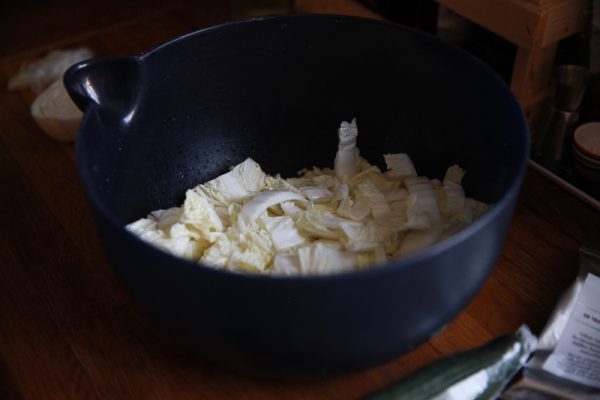 I used one head of Napa cabbage, after removing the bottom and chopping it the weight was about the same as in the recipe. So adjust the other ingredients in case you are making more or less.
Cut off the bottom of the napa cabbage. Slice it across and rinse with water. Transfer the cabbage to a big bowl and season with salt. Massage the salt into the cabbage and leave to rest for at least one hour. This will both season and soften the cabbage. Some of the water will be released as well.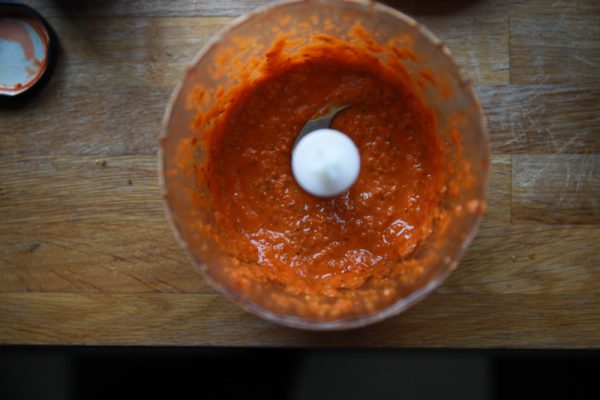 Now let's make the marinade. Add all other ingredients to a mixer and mix into a paste. I used both a Sambal Oelek chili paste and fresh green chillies. But just the sambal works.
Then discard any water that has dripped out of the cabbage. Add the paste to the cabbage and mix.
Transfer the cabbage to a glass jar. Make sure to include the liquid as well. Push down the cabbage into the jar so it is as compact as possible. Done.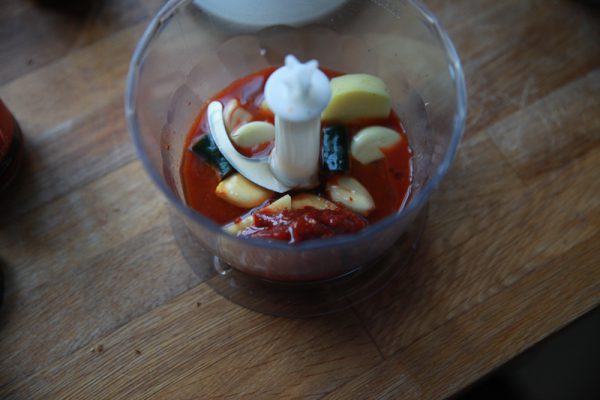 About The Recipe
This method is really how you make regular kimchi as well. So you can leave this to ferment in room temperature but I always start eating the same day. It takes at least a few days for it to ferment but by then I have usually eaten it all. Good luck and hope you like it as much as I do.