Homemade Popcorn with Chili Butter and Lime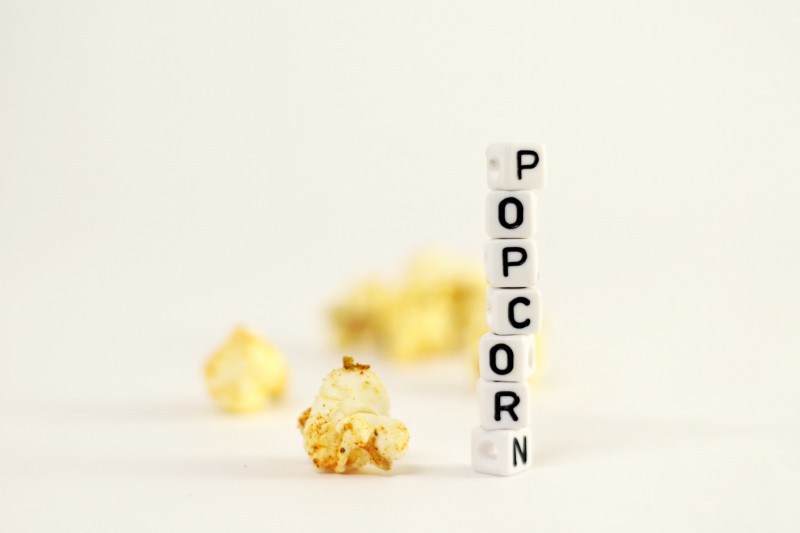 Time to spice up the popcorn, go old school and make some homemade popcorn, then toss them in this delicious Chili butter with lime, you'll never look at popcorn the same again.
I usually do my homemade popcorn the traditional way but this recipe can also be made using microwave popcorn but then get some without butter flavor since you will be adding actual butter there´s no need to sabotage it with the artificial (yet sometimes tasty) flavor of fake butter.
I use cayenne pepper and some chili flakes for seasoning my butter but you can, of course, change it to any kind you'll like. For the lime flavor, I only use some lime zest because it gives the butter a great taste and if you were to add lime juice it´s always a risk that it will make some of the popcorn get soggy. If you want to make other flavored butter I have a full guide here that you can check out.
It is a bit tricky to add any measurements for this recipe since how much butter and how hot you want the popcorn to be can vary a lot. What I usually do is make a little too much butter and then add a little at the time to the popcorn, leftover butter can be used for any cooking that requires some heat. So bear that in mind when using this recipe.
Homemade Popcorn with Chili Butter and Lime
½ cup popcorn corn
2 tbsp vegetable oil
3 tbsp butter
½ tsp cayenne pepper
½ tsp dried chili flakes
lime zest, from one lime
salt, add to your taste
Start with making the butter, melt butter in a pan and add the cayenne and chili flakes and turn up the heat until it´s starting to brown. Remove the butter from the heat and add the lime zest. Season the butter with salt and taste.
Pop the popcorn in vegetable oil the normal way, as soon as they're popped then add the butter and give the popcorn a good shake to make sure they all get a little bit of butter on them. Serve immediately.
As a little bonus and if you don't feel like making homemade popcorn there are some great looking popcorn packaging designs out there, check out some great ones here.