Portobello Mushroom Toast with Gruyere Cheese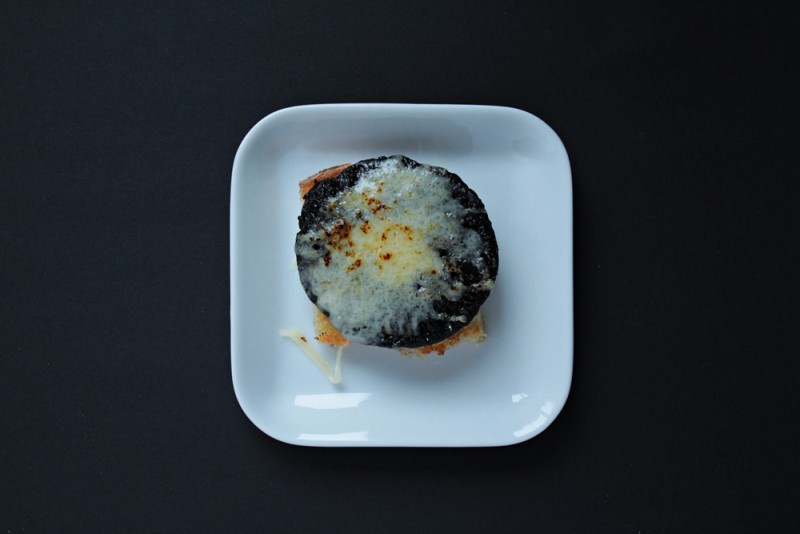 Try this simple and decadent sandwich, mushrooms and plenty of Gruyere cheese does the trick. It's time for a Portobello Mushroom Toast with Gruyere Cheese.
This is a very simple toast with only one Portobello mushroom and some Gruyere cheese on top that has been gratinated and served on a toast.
Portobello mushrooms are a good choice since they are bigger than most other kinds of mushroom so you can serve mushroom for each toast. The Gruyere cheese is simply amazing and one of my favorite cheeses, however if you can't find it you can replace with some other mature hard cheese like Parmesan, Comté or English Cheddar.
You can do it like I have in these photos and serve the toast on it's own as an appetizer but you can also serve it with a nice salad on the side to turn it into a light lunch instead. Either way you'll like it.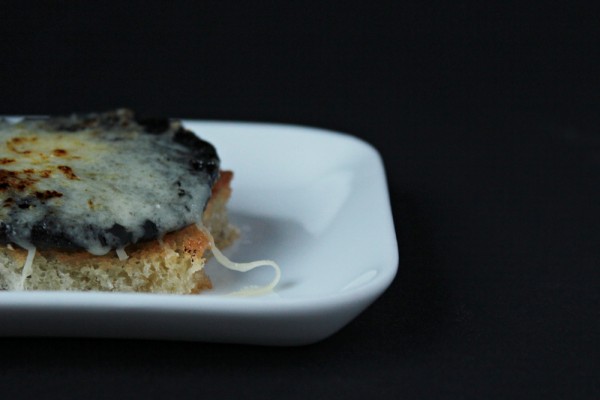 Portobello mushroom toast with Gruyere cheese
serves 4 as an appetizer
4 slices white bread for toast
8 tbsp grated Gruyere cheese
2 tbsp butter
4 portobello mushrooms
salt, pepper
Remove the stem from the mushroom and fry it in a pan on both sides in butter, season with salt and pepper. Slice the toast and fry it in a pan with a little bit of butter and place the portobello mushroom on top. Grate a generous amount of Gruyere on top of the toast and then gratinate it in the oven. Once the cheese starts to get brown, remove from the oven and serve.