Potatoes with Salsiccia, Oregano and Spinach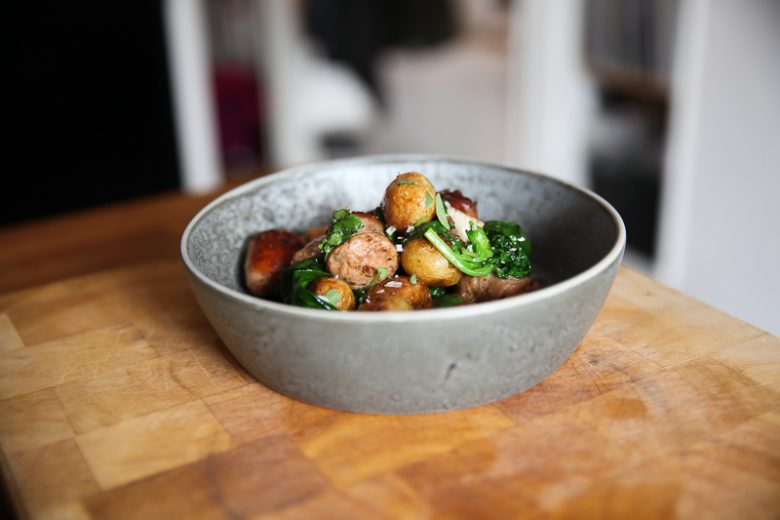 This is a rustic base for a full dinner or a lovely side dish. Try the recipe for roasted potatoes with Salsiccia, fresh oregano and spinach. You won't regret it.
These potatoes with salsiccia, oregano and spinach is as easy as it gets. Just fry it up and eat, at almost.
I made this dish as a part of a small dinner buffet at home so I never intended it to be a meal on its own but it totally could be. Just add a sauce or some bread and that would make a great lunch. You could also serve it as a side dish or as a base for a rustic salad. Either way it will taste great. Let's make it.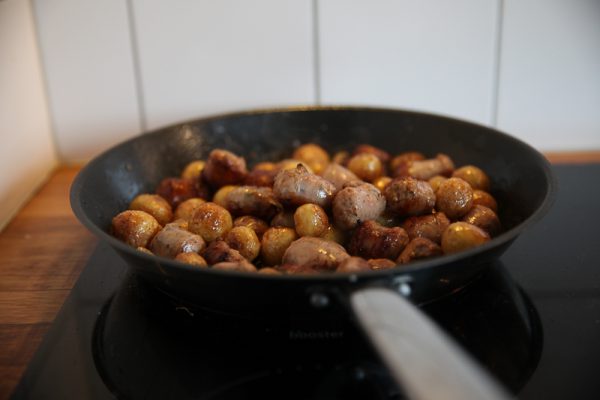 Potatoes with Salsiccia, Oregano and Spinach
serves 3-4 as a lunch dish
0.6 lb / 300g small potatoes
4 fresh Salsiccia style sausages, about 0.4 lb / 200g
1 handful fresh oregano
1 handful fresh spinach
salt, pepper
olive oil
2 tbsp butter
2 cloves garlic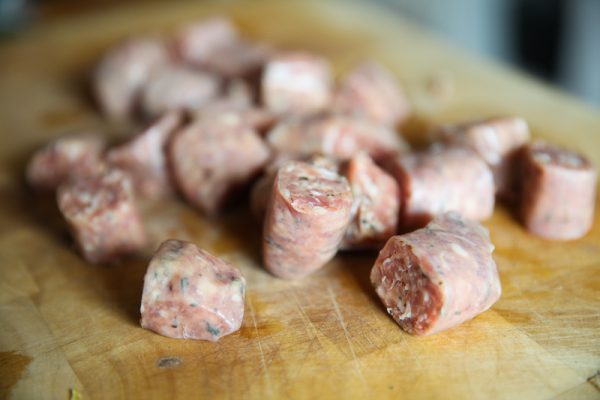 Clean the potatoes if they are dirty, you'll want as small potatoes as you can get. If you can't find any get bigger ones and split them in half. Add the oil to a frying pan and start frying the potatoes on medium heat, after a few minutes add the garlic cloves lightly crushed and keep cooking. For me it took about 10-15 minutes to get them cooked through.
Cut the salsiccia in chunks and add them to the potatoes and keep cooking. Once the salsiccia are cooked through add the butter, spinach and oregano. Season with salt and pepper.
Serve immediately, good luck!