Pretentious Beet Salad With Horseradish, Cress And Fennel Mayonnaise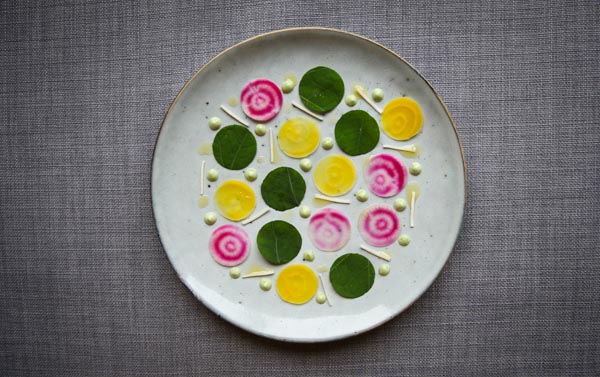 So once in awhile I make fancy pretentious food that is not really my style. This is one of those times. Let's make a pretentious beet salad with horseradish, cress and a fennel mayonnaise. I'm not proud, I'm hungry.
Pretentious beet salad with horseradish, cress and fennel mayonnaise. Actually it could just as easily be called just a beet salad with horseradish.
The thing is this, I see all those super fancy stuff online all the time. Sometimes I throw up a little bit in my mouth when this happens. Some people take food way too serious. If you don't know if you're gonna eat the food or fuck it then things usually have gone too far.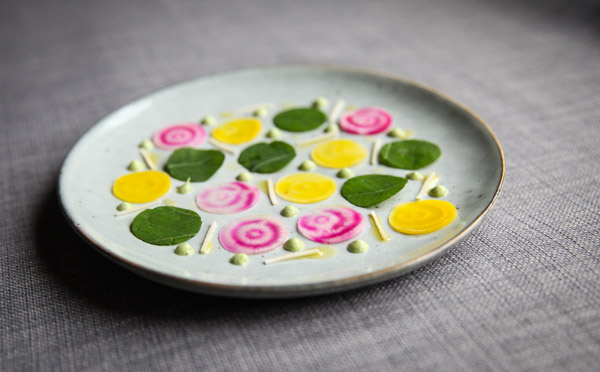 On the other hand those very same dishes can be inspiring as well. I'm the first to admit to creating fancy foodporn in the past, and I still do. This time I think that I took it a little bit too far. By Instagram standards it's not to far at all but by my own it is. When I look at this dish after making it I see that it doesn't really reflect me. I'm cooking for someone else.
That's almost never a good thing. But this dish is delicious. What really bothers me is how I chose to plate it. Far too pretentious. But as I said, it's still delicious so when it comes to the flavor there is nothing wrong with it. Just make sure to serve it in a way that reflects who you are, not what gains the most likes on Instagram. Now let's make some pretentious salad.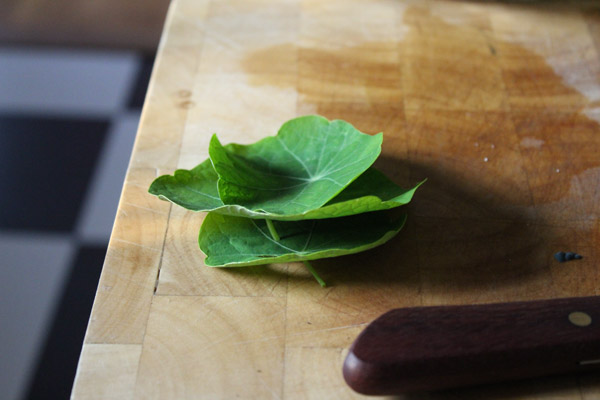 Pretentious Beet Salad With Horseradish, Cress And Fennel Mayonnaise
Serves 4 as a tiny appetizer
The dish is really kind of simple. The beets and horseradish gets pickled, the cress is served as it is and the mayo is just normal mayo with fennel dill and some fennel seeds mixed into it. I've split up the recipe in a few different parts.
Pickled beets and horseradish
2 small polka beets
2 small yellow beets
1 piece of fresh horseradish
0.5 cups / 1.2 dl sugar
0.5 cups / 1.2 dl white wine vinegar
0.5 cups / 1.2 dl water
Peel and slice the beets and horseradish thin. If you want to go the fancy pantsy way then use a small cookie cutter to cut out round slices after you've sliced it. The pieces in the photos is about the size of a quarter. Add each beet and horseradish into separate bowls. This is because the beets releases color which might make you have to serve pink horseradish.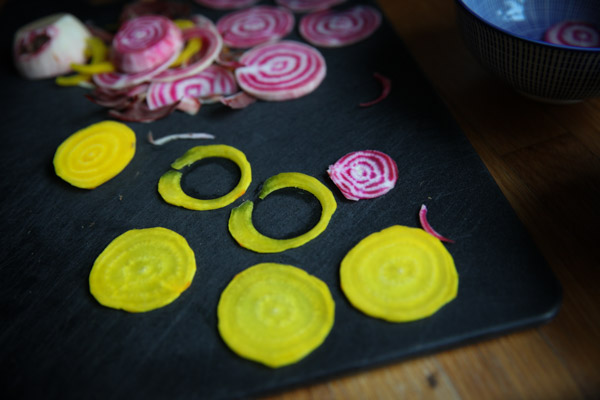 Then combine the water, vinegar and sugar into a pot and bring to a boil. Once it starts to boil remove it from the heat and leave to cool for a few minutes. Then pour over the pickling liquid on the cut vegetables. This will make them soften a little bit. The beets will still have a nice crunch but don't feel entirely raw. Set aside.
Cress
Fresh cress leaves
Cress leaves are beautiful just the way they are. But if you want to copy this dish then use the same cookie cutter as for the beets. That's it.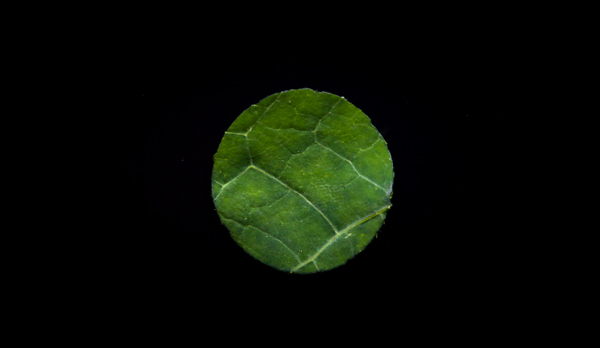 Fennel mayonnaise
1 egg yolk
½ tsp dijon mustard
½ tsp white wine vinegar
1.2 cups / 1 dl
Salt
Pepper
2 tbsp chopped fennel dill
⅓ tsp fennel seeds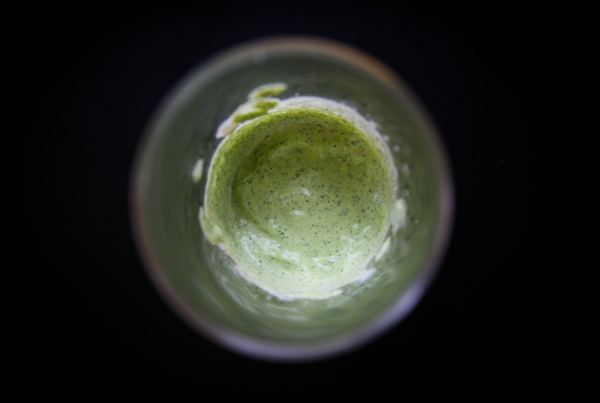 Combine the egg yolk, mustard, vinegar and a little bit of salt and pepper. Whisk it together and then add the oil just like when you do a regular mayonnaise. A few drops at the time while constantly whisking. Once you've got all the oil in add the fennel seeds and fennel dill and mix the mayo. You want it light green with some small pieces of fennel dill in it. Check the taste and add salt, pepper, vinegar if necessary.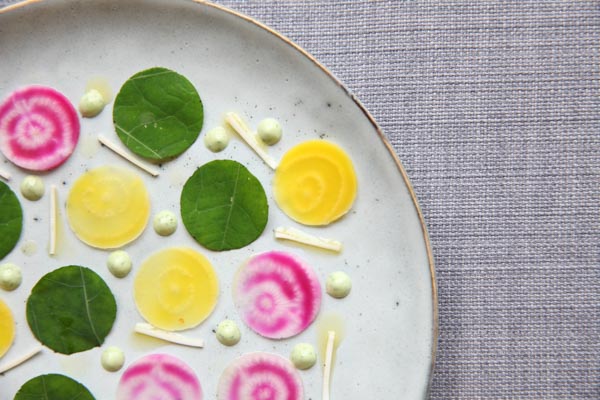 Plating
Plating is easy. Grab a modern looking plate. Lift out the pickled beets and horseradish and allow the excess liquid to drip off on some kitchen paper. Arrange them in a pretentious pattern on the plate. Add horseradish and the cress. At last drip out some fennel mayonnaise where there's any place left.
Photograph and post on social media.