Roasted Butternut Squash Appetizer with Yogurt, Bee Pollen, Hazelnuts and Butter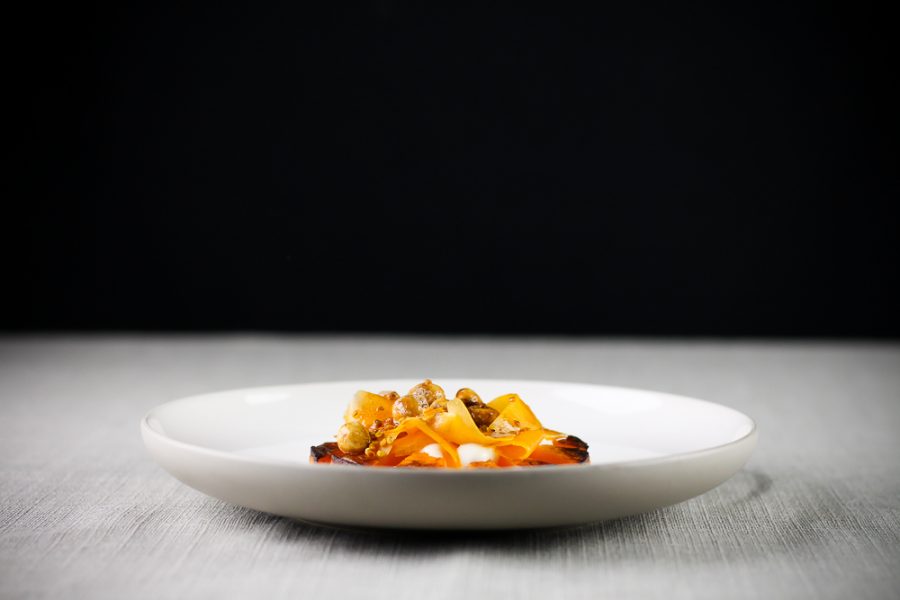 This roasted butternut squash appetizer contains more than what it looks like. To name it all it would be called Roasted Butternut Squash with salted yogurt, bee pollen, pickled butternut squash, butter roasted hazelnuts. But who has time for all that? Let's just find out how to make it, because this is delicious.
This roasted butternut squash appetizer was a bit of a challenge. I've slowly grown to like butternut squash. The first few times I thought it was just boring, too soft and with not enough flavor.
That's not really true, but what is true is that it is a vegetable you have to put an effort to make it taste great. It is a little bit bland and it does require some thinking. In this recipe, I serve it as an appetizer. I baked one part of the butternut with olive oil, pickled some and served it with salted yogurt to add something cold and fresh. Crunchy hazelnuts for texture, pickled butternut for acidity and texture and some bee pollen.
To be honest the bee pollen is not essential to the dish. I found those in a health food store and just wanted to try them out. So if you want to try this recipe you can simply exclude them if you don't have any. Now let's cook.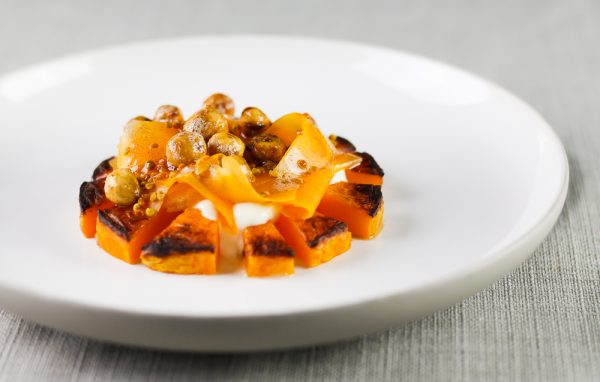 Roasted Butternut Squash Appetizer with Yogurt, Bee Pollen, Hazelnuts and Butter
Serves 2 as an appetizer
Roasted Butternut
1 small butternut pumpkin
3 tbsp olive oil
salt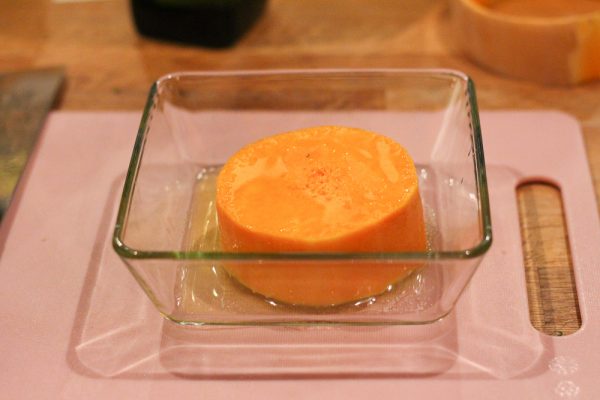 Cut a big slice of the butternut, peel off the skin. Coat with oil and season with salt. Bake in the oven until roasted and completely soft. I baked mine for 2 hours at 360°f / 180°C. Then cut the slice in two, one for each serving. The reason why I leave it thick is so it doesn't dry out too much during roasting, so do cut it in half afterwards.
Pickled Butternut
Butternut pumpkin
1 part white wine vinegar
1 part sugar
1 part water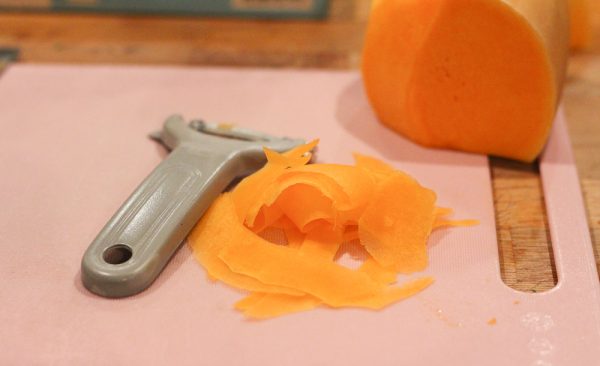 Take a piece of butternut, you'll only need a small piece, so use the same as you did for the roasted butternut.
Peel the butternut and then cut thin slices of it using a potato peeler, you'll need about 8 slices for each serving.
Bring vinegar, sugar and water to a boil. Then set aside and add the butternut. Leave to cool.
Salted Yogurt
4 tbsp Greek-style yogurt
1 tsp salt
1 tbsp water
Combine and set aside. What I wanted here was something salty, when you season and try this you want it to taste like you've added slightly too much salt to the yogurt. I know it sounds a bit weird but it really works in the dish.
Butter roasted hazelnuts
1 handful whole peeled hazelnuts
3 tbsp butter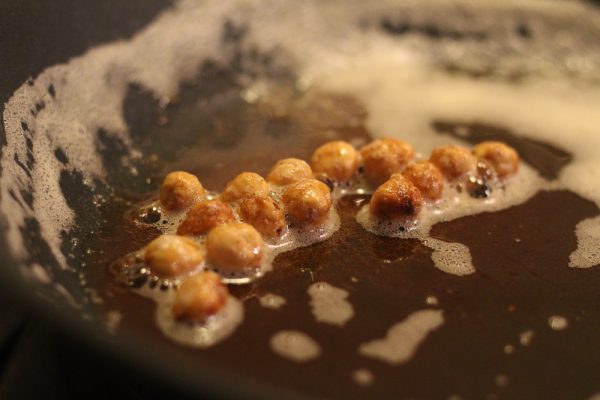 Roast the nuts in a frying pan on medium temperature until they are beautifully roasted all around. The hazelnuts and butter together is a nut explosion of flavor and the hazelnuts get a great super crunchy texture.
Serving
Bee Pollen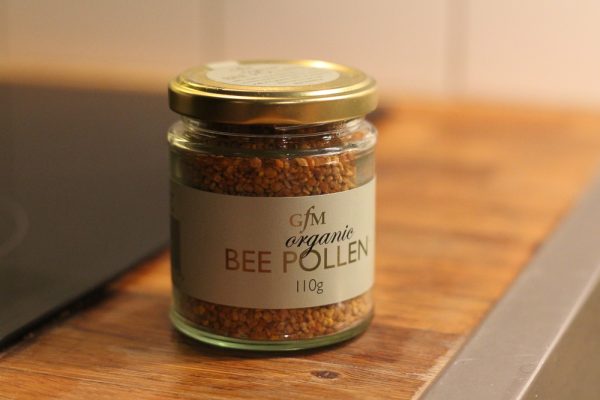 Cut the roasted butternut into wedges just like with a pizza and arrange in a circle on a plate. Add the yogurt, then top that with the pickled butternut, then add the warm hazelnuts and some of the warm butter. Finally, sprinkle with bee pollen and serve. Enjoy and good luck!