Roasted Butternut Squash with Pine Nuts & Balsamic Vinegar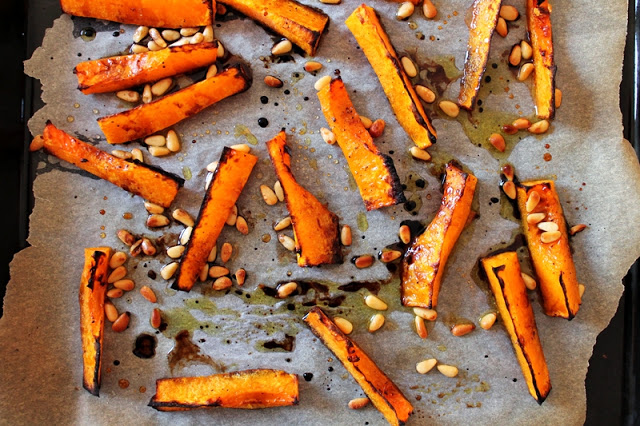 The perfect side on a cold fall or winter day. Try this recipe roasted butternut squash with pine nuts and balsamic vinegar.
Let's make some roasted butternut squash, squash and pumpkin is a ingredient I very rarely use. Most of the time I think it´s get to sweet or tasteless. However this recipe is one of the better I tried.
It's very important that you don't skip the nuts or vinegar because there are barely no acidity in the butternut and it´s get very soft after roasting. So a little bit of texture from the pine nuts are perfect. But you can replace the butternut for any other pumpkin and replace the pine nuts with for example almonds or pumpkin seeds if you like.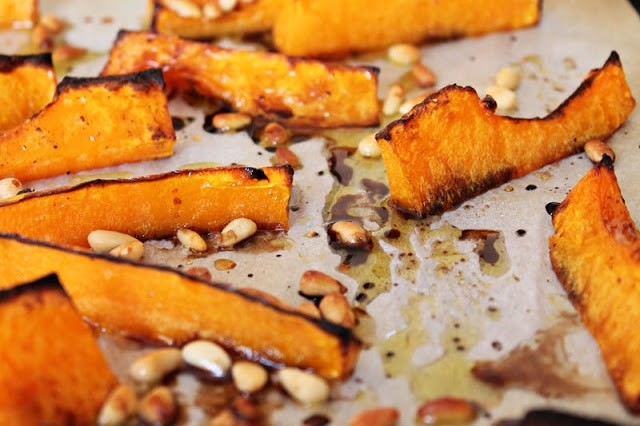 Roasted Butternut Squash with Pine Nuts & Balsamic Vinegar
Serves 4 as a side
1-2 butternut squash
4 tbsp pine nuts
4 tsp honey
3 tsp balsamic vinegar
salt, pepper
olive oil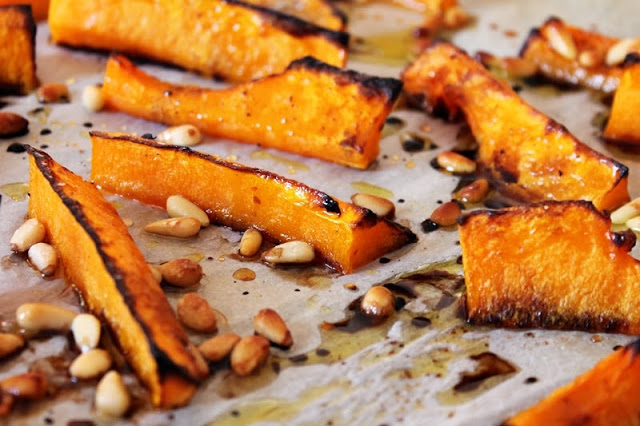 Peel and remove the seeds from the butternut, cut into smaller pieces. Dress them with some olive oil, salt and pepper and roast on the highest heat you can in the oven. When they are cooked through add a little bit of honey and the pine nuts and roast for another five minutes.
Remove from the oven and drizzle with balsamic vinegar and a little more honey and olive oil if necessary. Serve warm.