Roasted Celeriac with Scrambled Eggs and Truffle Salami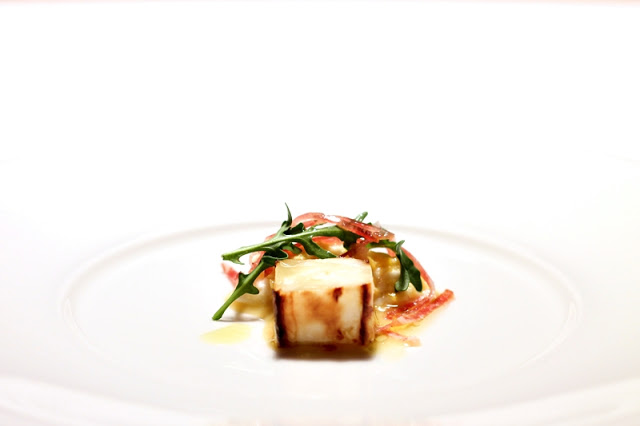 Make use of some celeriac in this recipe with roasted celeriac with scrambled eggs and a truffle salami. You'll never look at celeriac the same way again.
Celeriac or knob celery as it could be called is one of the more underrated vegetables out there. This recipe for roasted celeriac will hopefully change that for you just as it did for me. Celeriac is a great root vegetable and is the same plant as for normal celery. The difference is only that for celery the varieties grown get more celery and less celeriac for each plant. The other way around when the purpose of the harvest is celeriac.
The flavor is similar to celery but more earthy and a little bit on the sweet side. It can be used in a number of ways, roasted, mashed, cooked and mixed for soups or raw in salads. This recipe uses roasted celeriac which is without a doubt the best way to cook it in my opinion.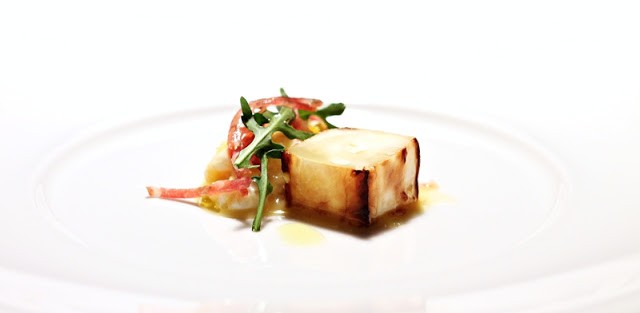 There are several ways to do this, you can roast it whole or peel it and then roast it. I cut my celeriac in perfect cubes after I peeled it and then slowly pan fry it in olive oil and butter. Once golden I let it cook in the oven until it is completely soft.
I serve it with some scrambled eggs, eggs, butter and a dash of cream is all it takes. To add something extra I served it with some fresh arugula and thinly sliced strips of truffle salami which I bought. The salami can be replaced with any charcuterie you like. Now let's cook some celeriac.
Roasted Celeriac with Scrambled Eggs and Truffle Salami
Serves 4 as an appetizer
1 celeriac
4 eggs
2 tbsp heavy cream
1 tbsp butter for the scramble
3 tbsp butter for frying the roasted celeriac
2 tbsp olive oil frying the roasted celeriac
1 tbsp olive oil, for the arugula
1 handful fresh arugula
4-6 slices truffle salami
salt, pepper
½ tsp white wine vinegar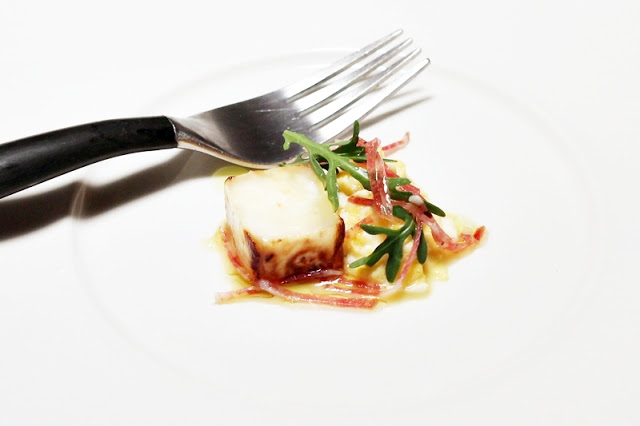 Peel and cut the celeriac into a cube, cook the celeriac on medium heat in a frying pan with butter, olive oil, salt and pepper. Make sure each side is golden brown, let cook in oven on medium heat until soft all the way through. Cut the salami into thin strips.
Heat a pan and add the butter for the scramble, add the eggs and cream and cook constantly stirring until the eggs are starting to set, remove and season with salt and pepper.
Take out the roasted celeriac from the oven and plate, add the scrambled eggs and put the salami on top. Toss the arugula in olive oil and vinegar. Add the arugula.