Whole Fire Grilled Celeriac with Truffle Butter and Salt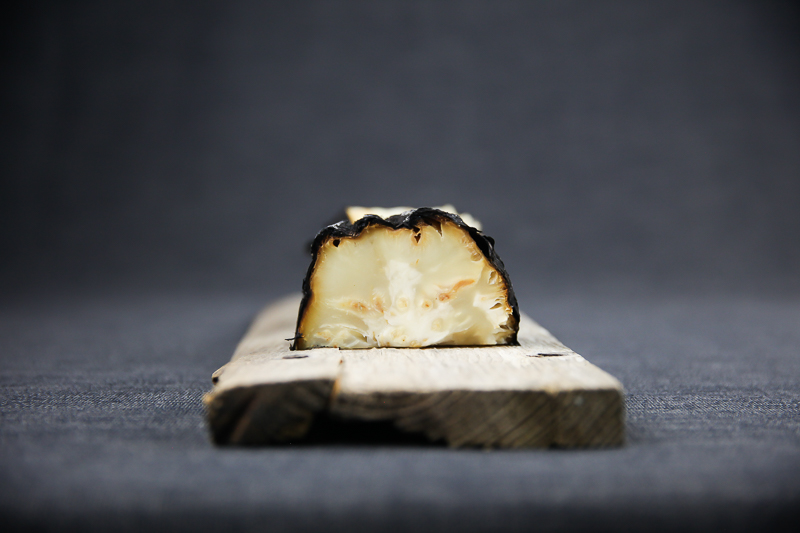 This recipe takes time but it will be worth it. Try making whole fire grilled celeriac served with just a truffle butter and some salt, because that's all it needs.
This whole fire grilled celeriac will take some time. About six hours to be exact. The good thing is that you don't have to watch it all the time. Fire grill it beyond recognition and then just leave it in the oven. After a few hours, you'll have a soft, rich, delicious fire-grilled celeriac that you can serve like I did with truffle butter and salt or in many other ways.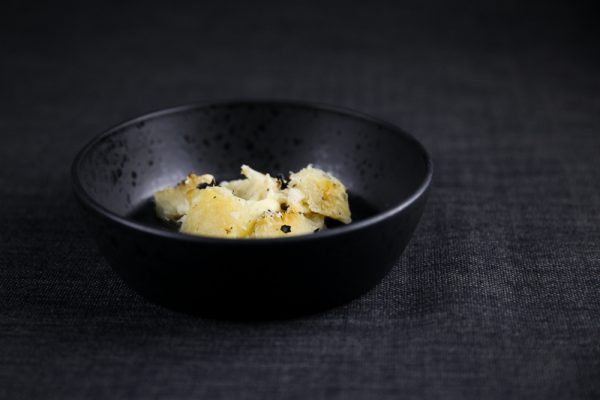 The celeriac is fire grilled whole. For that, I used my wood fired grill. But you can make varieties of this recipe on the stove as well. Either in big pieces or whole but peeled. I've made two similar recipes before that you can check out as well. One pairs the celeriac with cress and hollandaise and uses a whole pan-fried celeriac, find it here. The other one uses just a piece of celeriac and is served with scrambled eggs, find that one here.
Both of those recipes are delicious but I have to say that this fire grilled celeriac is the best one, let's see how I made it. Don't worry it's not that hard.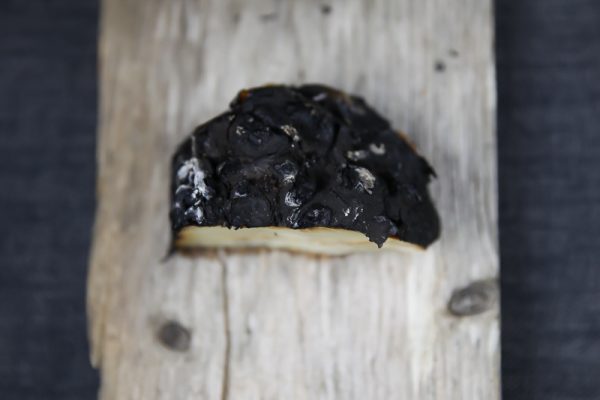 Whole Fire Grilled Celeriac with Truffle Butter and Salt
serves 4-6 as an appetizer or side
1 celeriac
3.5 oz / 100g butter
1 tbsp black truffle pure
salt
2 tbsp canola oil
As you can see this recipe doesn't use lots of ingredients. Let's start with the truffles. Fresh ones are crazy expensive and hard to find. If you have the funds to get some and a place to buy it is the option. This time I didn't so I used what I think is the best thing. Chopped black truffles in truffle and olive oil. It comes cheaper but can also be hard to find. There is also truffle butter and truffle oil that you can find in stores as well. Try them out and go with what suits you best. Therefore you also have to take my proportion of the truffle in the butter with a pinch of salt, adjust depending on which type of truffle you get your hands on. Now let's fire grill some celeriac.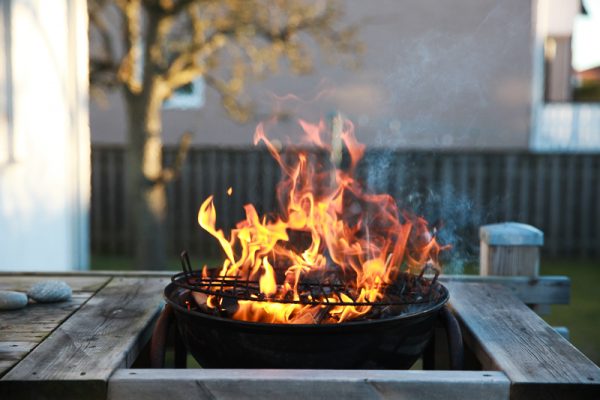 First, make sure the celeriac is clean. Rinse it carefully and brush it if necessary. Then it is time to fire roast it. Light a fire in your grill, I used real wood but coal works well too. Once you have a nice fire going push the wood to one side of the grill and place the celeriac on the other side. Put the lid on sort of halfway, the fire should still be burning but with a little less intensity. Fire grill like this for about one hour, turn the celeriac every ten minutes or so so it gets evenly grilled all around. What you'll end up with is a huge lump of coal. It looks ready to be thrown away but it is supposed to. Once the fire starts to burn out you can close the lid and leave the celeriac close to the embers and leave to cool.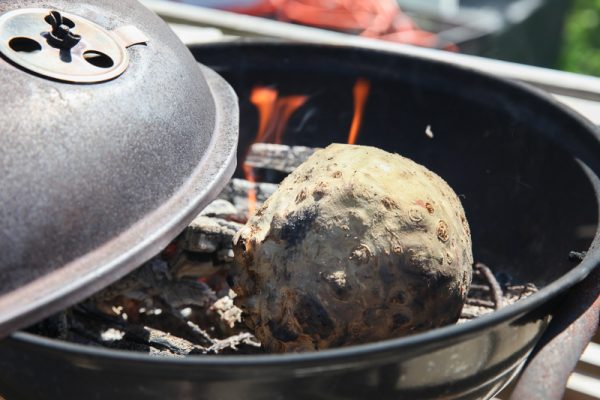 Then transfer the celeriac to your oven and keep baking the celeriac at 150°C / 310°F for four hours. You can of course grill it all the way in the grill but if you do these last four hours in the oven you free yourself up to do something else. Like a truffle butter.
Truffle Butter
The butter should be at room temperature. If it's not you can microwave it for a few seconds. Then chop it into chunks and mix with the oil and truffle. Done. For a more detailed guide to making flavored butter, I have a great guide here.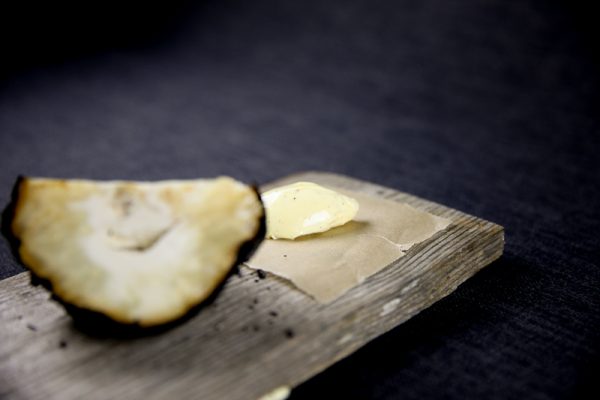 Plating and Serving
Remove the celeriac from the oven and leave to cool for about twenty minutes. Then split it into four parts. Spoon out the meat from the center. You can eat everything on the inside. The closer to the burnt edges you get the more smoky flavor you'll get. Add a few spoons to each plate and add a spoonful of truffle butter, sprinkle with salt and serve.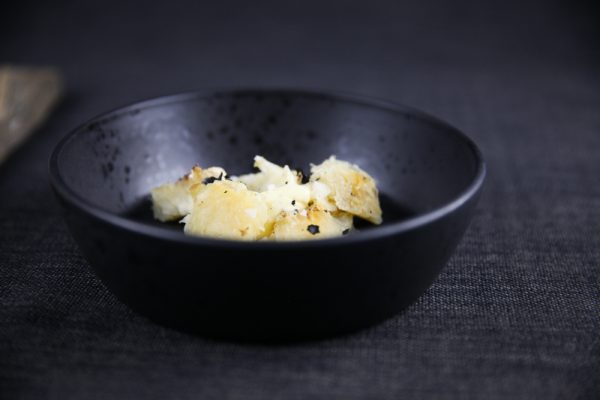 Other ways of serving fire grilled celeriac
This can be used in many great ways. It will work as a side for most meat or fish, add to salads or try it with other flavors. A herb butter and some spinach maybe? Do try it out, that's usually how you discover new things and if it doesn't turn out great you've learned something. Good luck!