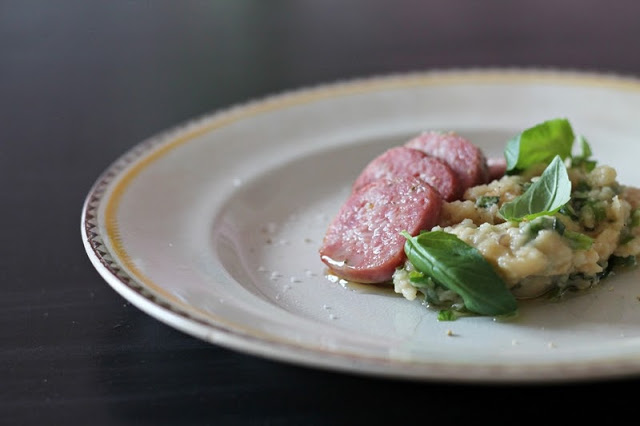 Simple Italian cuisine is always right, try our recipe for Salsiccia with Cannellini Beans and Fresh Basil.
This recipe for Salsiccia with Cannellini Beans and Fresh Basil is like many other Italian recipes, simple, rustic and delicious. Maybe that is one of the reasons so many love Italian food. Like a few times before I'm using fresh Italian Salsiccia in this dish, it's such a great way to add flavor so why stay away from it. You can check out the other recipes with salsiccia here.
Now the size for this recipe serves four but it's not a big serving. So you can either make more of everything or add some good bread and a salad on the side or serve it as a bigger appetizer.
The dish is as mentioned super simple, fry the salsiccia, roast some garlic and crush some canned beans and you're more or less done. So try it today.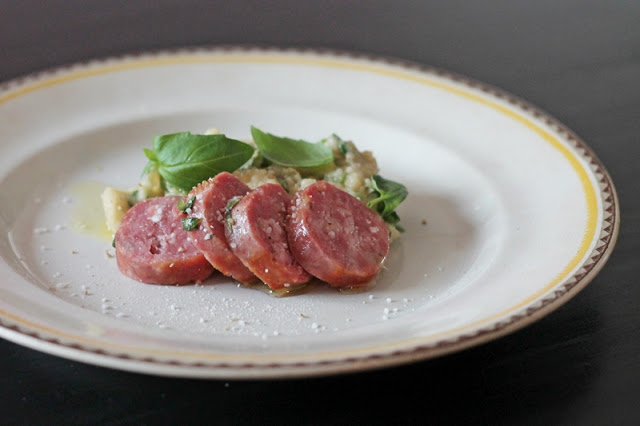 Salsiccia with Cannellini Beans and Fresh Basil
Serves 4
4 Italian Salsiccia
1 can canned cannellini beans (400g / 14 oz)
1 handful basil
2 tbsp olive oil
salt, pepper
4 cloves garlic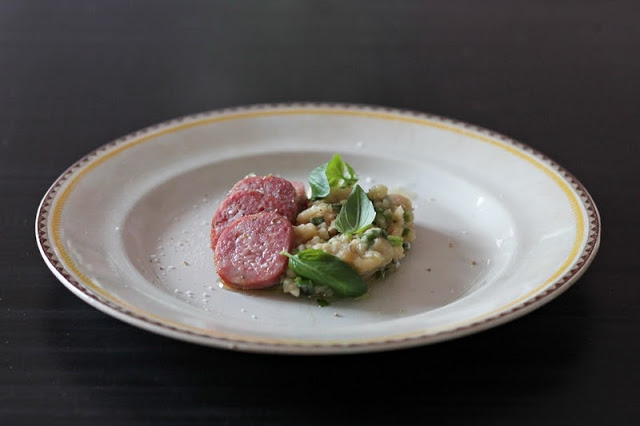 Fry the salsiccia in a pan on medium heat until cooked through. Remove the salsiccia and chop garlic and add to the pan, slowly roast the garlic in the fat that stays in the pan after it's been fried.
When the garlic starts to brown add the canned beans and a few leafs of basil. Let the beans simmer for about ten minutes. Crush the beans with the backside of a spoon into a rough puré. Season with salt and pepper.
Slice the salsiccia and serve with the beans and a few extra leafs of basil and a few drops of olive oil. Good luck.