Vodka Raspberry Cocktail With Intense Color and Great Flavor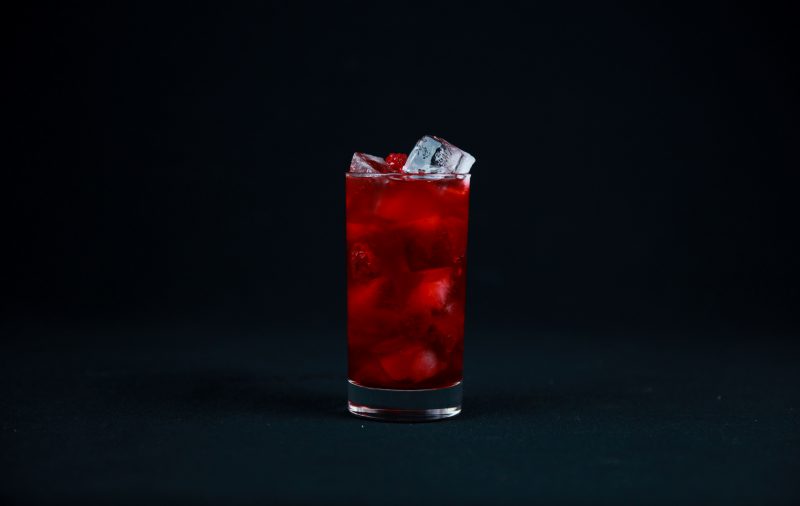 Not all drinks has to be cool bourbon ones. Try this easy recipe for a Vodka Raspberry Cocktail, in comes with great color and lots of flavor.
This Vodka Raspberry Cocktail is very easy to make and only needs a few ingredients. But by using some frozen or fresh raspberries you can get a great color and flavor in it. This drink is one the sweet side and comes with plenty of ice so it is a perfect drink on a hot summer day. Let's make one.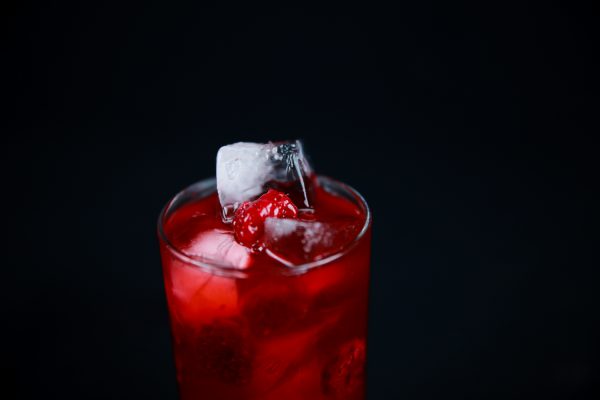 Vodka Raspberry Cocktail
2 oz / 6 cl vodka
0.5 oz / 1,5 cl cointreau
1 oz / 3 cl lime juice
2 oz / 6 cl raspberry juice (recipe below)
2 oz / 6 cl Sprite or lemon lime soda
highball glass
shaker or mixing glass
ice
raspberries (from the raspberry juice)
spoon
Fill a highball glass with ice, add some raspberries from the making of the juice. Add vodka, cointreau, lime juice and raspberry juice to a shaker. Add a handful of ice and stir. Strain into the glass, top off with the sprite and serve.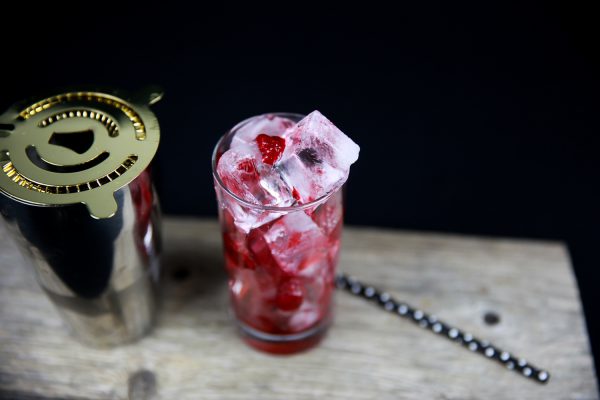 Raspberry Juice and Raspberries
1 cup / 2.36 dl of fresh or frozen raspberries
1 cup / 2.36 dl sugar
2 tbsp water
Add everything to a pot and bring to a boil. Let simmer for a few minutes to make sure all the sugar have melted. Set aside and leave to cool. Strain the juice for the drink. Save some of the berries to use as garnish in the drink.
This recipe will give more juice than you'll need for one drink but luckily you can make a few extra. If not it will hold at least for a few days. If you won't be drinking soon you can add it to vanilla ice cream, not a bad way to use leftovers.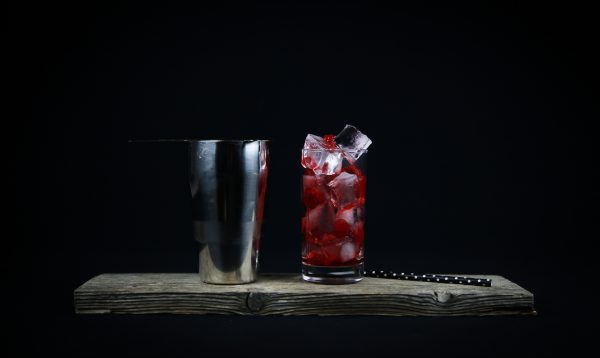 Drink Recipes at Ateriet
Making drinks is fun and I highly recommend trying some of my recipes out. Use them as a starting point to create new and fun stuff. Some of my drinks are classics with a twist, some a real classics and some are inventions of my own. You'll find them all here.