Hummus – A Great Recipe And Some Hummus Facts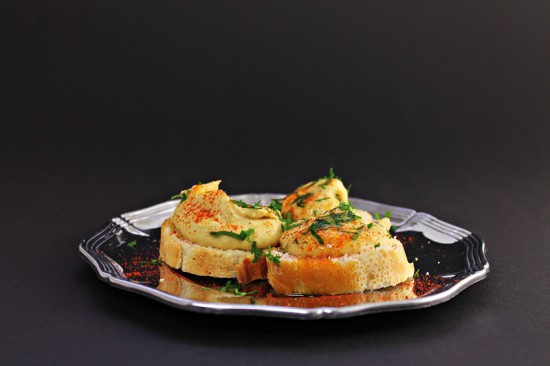 You will always want to have some hummus right? Make sure to make it the right way. I'll even throw in some facts about this great sauce.
It's time for some hummus, you know that brownish dip you've been sticking toasted bread in at every dinner party you've been to the last fifteen years or so. But there are good reasons to since this dip is nutritious, tasty and almost impossible to get tired of, also you can add flavors and make any recipe your own. But before we start cooking let's check out some facts about this popular dip.
Hummus actually means Chickpea in arabic.
There are some confusion over the spelling, hoummus, humos and hommus, but they all mean the same thing.
In 2008 more than 15 million americans consumed hummus regularly (hence the dinner parties).
Worlds biggest batch of Hummus was made in Lebanon in 2010, it weighed 23.000 lB/10450 Kg
First documented proof of Hummus is in a Egyptian cookbook from the 13th century.
Ok, enough with the facts let's do some cooking. For my recipe I use some smoked Spanish paprika that I really think adds something extra to the dip, don't like the smoky flavor then just leave it out.
Also, as I mentioned before you can add almost anything you like to the standard recipe to make it your own, try different herbs and spices, or even use a different type of bean.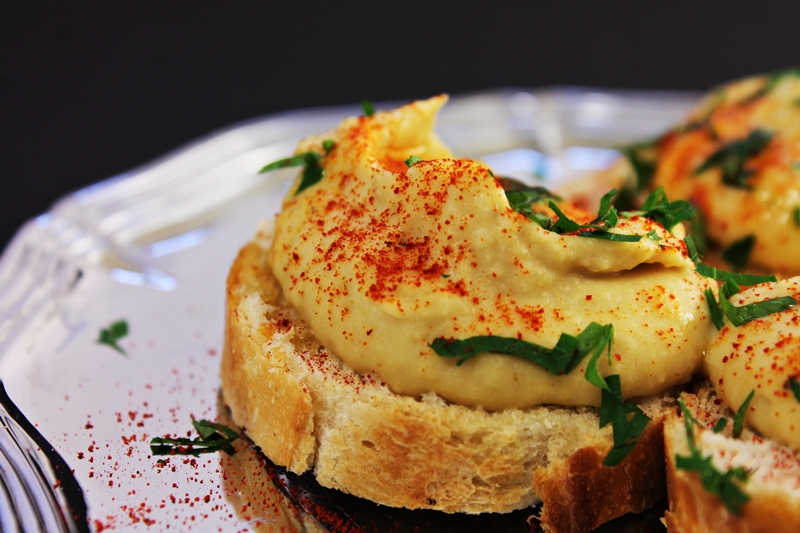 Hummus with smoked paprika
1 can of cooked chickpeas, 400g /14oz, save the liquid in case the hummus get too thick
1-2 tbsp of tahini (sesame paste)
2 garlic cloves, peeled
2 tbsp olive oil
4 tablespoons fresh lemon juice
2 teaspoons ground cumin
1 teaspoon of smoked paprika
a few leaves of fresh parsley
salt, pepper
In a food processor combine all ingredients and mix into a smooth paste, once smooth check the seasoning and adjust if necessary. If the hummus gets too thick you can add a bit of the liquid from the can. The hummus will keep in the fridge for a few day if covered.
Then either serve in a bowl with toasted bread or chips or like in my photos on small crostinis like an appetizer, or maybe your next dinner party. Decorate with some parsley, a few drops of olive oil and sprinkle some of that smoked paprika on top. Good luck!