How to grill Sweet Potatoes like a pro and add some great flavor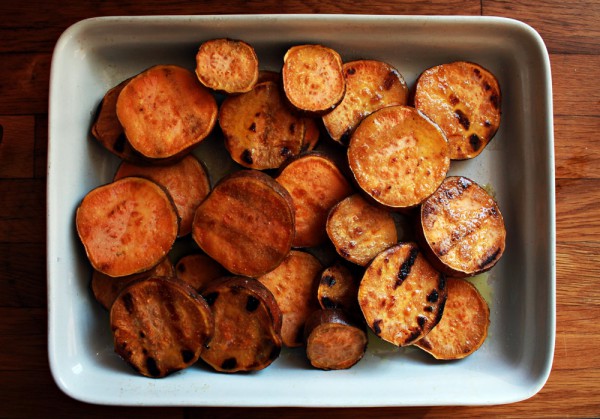 Learn how to grill Sweet Potatoes like a pro, actually you don't have to be a pro at all to make this simple and tasty side. Just follow these instructions.
Sweet potatoes is one of those vegetables I tell myself I should use more often every time I've made them. Then I kinda forget about this great vegetable but since we are still in the grilling season I decided to grill some of them as a side the other day. I've made this many times before and it is always a hit and very easy to do. So learn below how to grill sweet potatoes like a pro, and get some simple ways of putting some variety in the recipe.
Grilled Sweet Potato
serves 4 as a side
4 Sweet Potatoes
Olive oil
Salt, pepper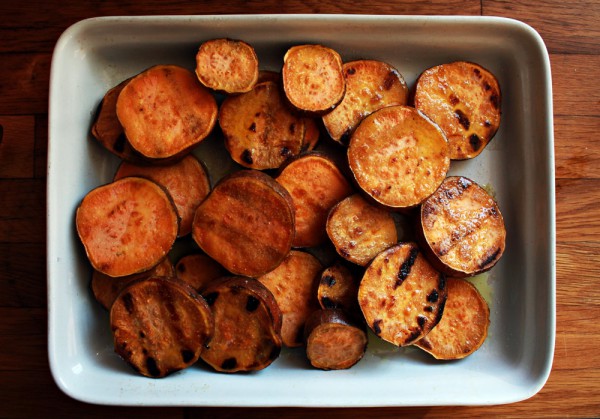 First make sure the potatoes are clean, wash them in water if necessary to get rid of any dirt. Then slice the potatoes in about half an inch slices. Toss them in a little bit of olive oil and season with salt and pepper.
Then put them on the grill on medium heat, too hot and the potatoes will burn before they are done and too low and they won't get any grill flavor. You want them to get a little bit burnt to get the nice smokey flavor that goes so great with the sweetness of the potato.
If the heat is too hot and you can't get it down you can grill them to get the color and flavor and then move the potatoes to a cooler part of the grill or let them finish in the oven.
Once the potatoes are cooked through they are ready to be served. Now just plain grilled sweet potatoes are fine but there are some simple ways to spice them up.
3 Simple ways of flavouring grilled sweet potatoes
Toss the grilled potatoes with chopped cilantro, chili and squeeze some lime juice in. This is great for a side for tacos or maybe a taco bowl or salad.
Add Greek feta cheese and a bit of extra olive oil along with some roughly chopped parsley, this will be a great side for any grilled meat.
Add crispy bacon, parmesan cheese, chives and some lemon juice. This also works great with grilled meats but you can also use it as a base for a great salad.