Try the Rumble – a great fall drink by our favorite bartender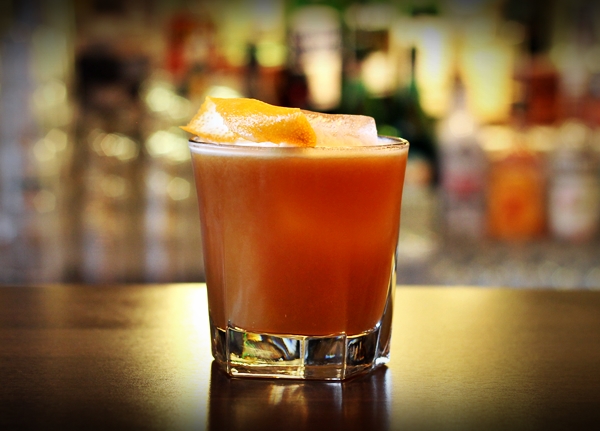 We hooked up with our favorite bartender Peter Bellmyr at Grappa Restaurant in Varberg, Sweden to try a great drink that is perfect when the summer is over. We have got the full recipe and some great general tips on making drinks, so keep on reading.
Peter Bellmyr is responsible for anything served in a glass at Restaurant Grappa. This includes managing everything in the bar, buying and making the wine list and keeping up with everything else drinkwise at Grappa.
We met Peter to try one of his new drinks created for Grappa's fall drink list. It is called Rumble and Peter generously allowed to share the recipe with us. Try the recipe and read more about Peter below.
The recipe is written in parts so adjust it to how many guests you are serving, the original recipe is in centiliters and is enough for one serving.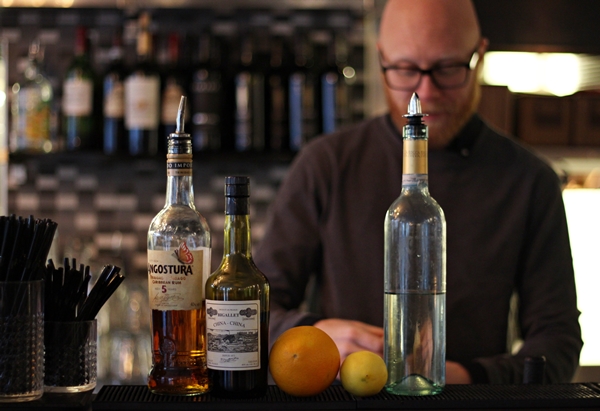 Rumble – a great fall drink
3 parts Freshly squeezed orange juice
2,5 parts Rum, Peter uses Angostura Rum
2,5 parts China China, a French aperitif
2 parts syrup (recipe below)
2 parts fresh lemon juice
2 parts egg white
1 piece of orange peel, for serving
ice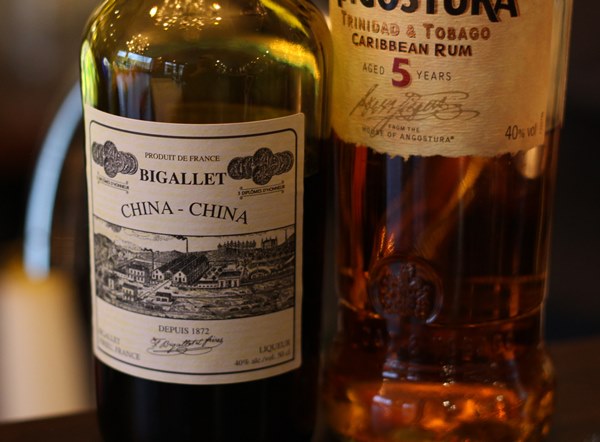 How to make it
Combine all ingredients in a shaker and dry shake a few seconds. Dry shaking means you shake it without ice. This makes the flavors of each ingredient mesh together and makes the egg white thicken the drink a little bit. It will also make the egg white a bit frothy which makes it look good.
Add ice to the shaker and shake it again for a few seconds. The drink is served in a tumbler glass with one huge bit of ice, if you don't want to make your own big ice cubes it is fine to serve with normal ice but bigger is better since it won't dilute the drink as fast. It also looks cool.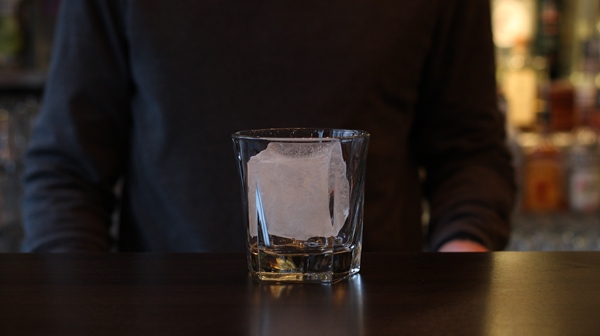 Double strain the drink over the ice in the tumbler glass. Double strain means that you strain it using the sieve that can be attached at the shaker and from there pouring it via another sieve and into the glass. This technique is something Peter uses often and it not only removes any bits of fruit or ice but also makes the bubbly froth that is on top of the drink look better and makes the bubbles in it become smaller and more compact. This way it won't "fall" as fast making your drink look good for longer.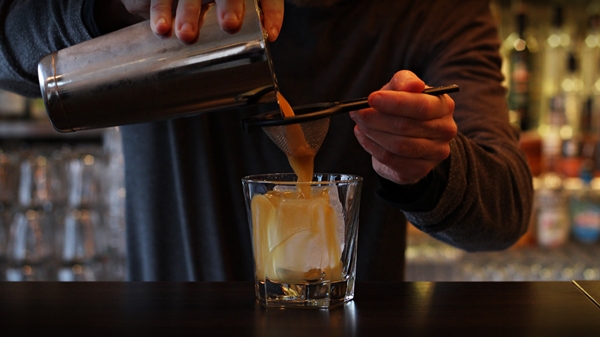 Then peel of a big piece of skin of a fresh orange and twist over the glass. The twist might look like something fancy bartenders do to look cool but this is essential. It releases aromatic oils from the skin and will make the drink have a fresh aroma of orange that will last through the  entire drink.
This is also a technique that Peter uses a lot. Most drinks don't have much smell but if you can add something on top that works with the drink you will smell this ingredient each time you take a sip and it makes a huge difference to the flavor.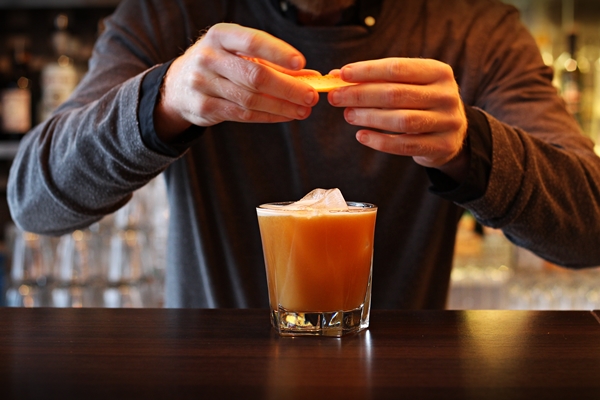 How to make a simple syrup for drinks
A simple sugar syrup is essential to any bar and is super easy to make. It last more or less forever so make more than you need because you never know when you might need a drink.
Simple syrup
2 parts sugar
1 part water
Bring the water to a boil and then add the sugar, with a spoon carefully blend the sugar and water while it boils up. Let simmer for a few minutes and then set aside to cool. Store the syrup in a plastic or glass jar or bottle. You can combine both sugar and water directly and bring to a boil but sometimes the sugar can caramelize when doing it this way so I prefer to make sure it don't.
About Peter Bellmyr
Peter Bellmyr is the head of drinks at Grappa Restaurant in Varberg, Sweden. He has worked at Grappa for about seven years. Before that Peter have been bartending in other parts of Sweden as well as Norway, Australia and Greece.
Peter takes bartending seriously and is also competing in the Swedish Bartender of the Year, in 2013 he finished in third place. He is now preparing for the coming competitions Bartender of the year 2016.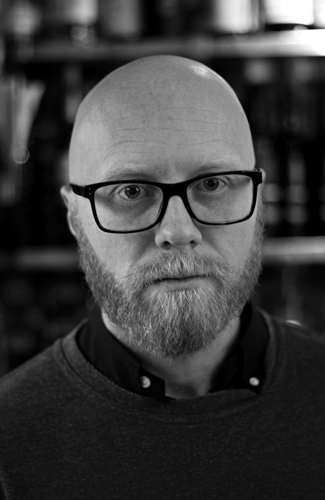 Name: Peter Bellmyr
Age: 40
Born: Varberg, Sweden
Profession: Bar manager / Sommelier
Favorite drink: I like drinks short and strong, the Old Fashioned is a drink I come back to regularly. But I often just go for a good beer.
About the wine selection at Grappa: The food is mostly mediterranean with Italy as a base, so I try to follow that when it comes to wine. We have about 70% Italian wines, the rest comes from all over the world.
About the Grappa: The restaurant is called Grappa so naturally this is a focus for us. We always keep a wide selection of quality grappas. Most of them come from small independent producers with very high quality.
Drink trends: Craft cocktails are in and have been for a while. Personally I'm really into bitters at the moment and just trying to make great tasting drinks. Fruit purées and ready made juices are very out.
Favorite ingredients: I work with anything everything and follow the seasons of the produce. Carrots, ginger, horseradish, cucumber, bacon are only a few examples.
Thank you Peter for the recipe and keep making great drinks.
About Grappa Restaurant
Grappa Restaurant is located in Varberg, Sweden on the west coast about one hours drive south of Gothenburg. They serve approachable mediterranean cuisine with the occasional more Swedish inspired dish. During the weekends and summer the bar is a go-to place for both locals and tourists. To find out more visit their website here.