Arugula Caesar Salad with Langoustine and Parmesan Cheese
Try this Arugula Caesar Salad with some seafood, it goes great with a langoustine and plenty of Parmesan cheese.
This is a small arugula Caesar salad but I've replaced the regular lettuce for arugula for a bit more spice and it's lightly dressed. What you´re looking for is a bit fresher salad but still with the classic taste. I left out the croutons and  added a cooked langoustine tail that goes really well with a salad.
The langoustine is one of my favorite types of seafood but if you can't get a hold of any you can go for something different like shrimps or crab.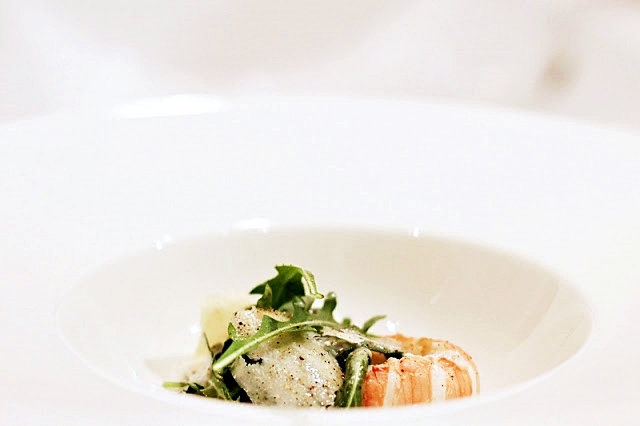 Arugula Caesar Salad with Langoustine and Parmesan Cheese
Serves 4 as an appetizer
Caesar dressing
2 anchovy fillets
1 egg yolk
1 clove of garlic
1/2 cup neutral oil, for example rapeseed oil
lemon juice
Salt
pepper
olive oil
water
1-2 tablespoons of grated parmesan cheese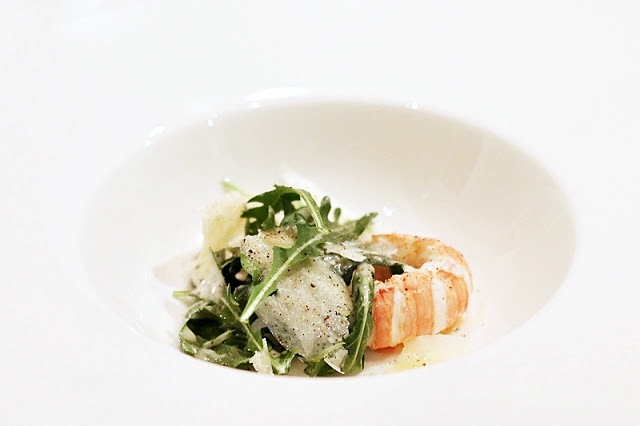 In a blender mix egg yolk, anchovy and garlic. Slowly add the oil until the dressing is thick. Season with salt, pepper and lemon juice. Finally mix in the parmesan cheese. Add a few drops of water to thin out the dressing, it should be a bit thinner than ordinary.
2 handfuls arugula salad
4 tbsp parmesan, shaved
A twist of black pepper
4 langoustine tails
Dress the arugula and plate, add the langoustine, add the shaved parmesan and season with black pepper.
For a more traditional Caesar Salad I've got a recipe for that too, get it here.