Basil Lemon Cobbler With Gin and Basil Simple Syrup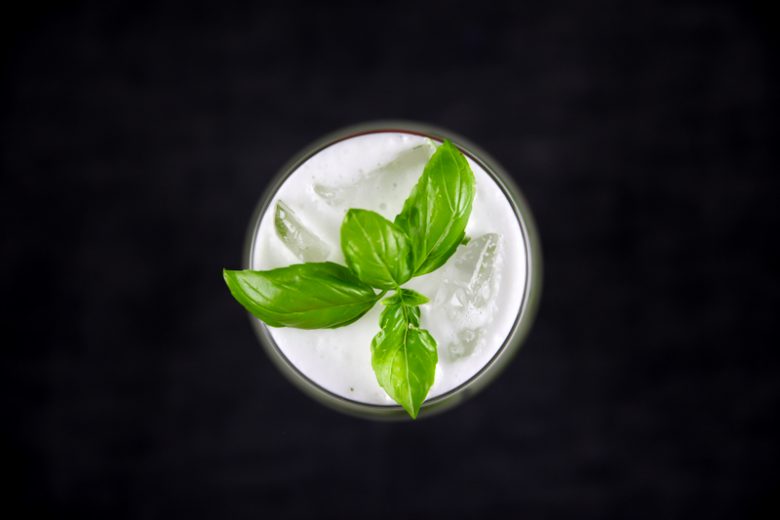 You need to try out this Basil Lemon Cobbler, it is based with gin and comes with plenty of ice, fresh basil, and a basil-infused simple syrup. Try it!
This basil lemon cobbler is my favorite drink this spring and chances are it will keep being made at home all through summer. With fresh lemon and basil flavor and some sweetness from the basil-infused simple syrup, you will love this one.
I call the drink a cobbler and that definition is a bit shady, cobblers are often based on wine and low in alcohol and uses fruit and sugar. So I'm clearing most of those demands with this recipe. It could also be called a sour but since it comes with all that ice I think cobbler matches it better. In all honesty, it doesn't matter, call it whatever you like. Just make sure to try it, now let's start making this drink.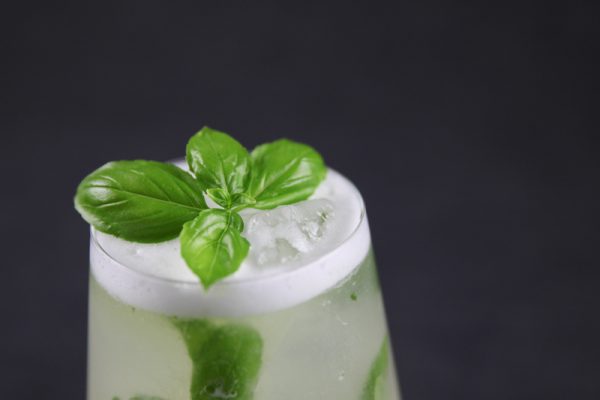 Basil Lemon Cobbler With Gin and Basil Simple Syrup
2 oz / 6 cl gin (vodka works if you don't have gin)
2 oz / 6 cl lemon juice
1.3 oz / 4 cl basil simple syrup (recipe below)
1 oz / 3 cl egg white
shaker
wine glass
ice
basil
Add gin, lemon juice, basil simple syrup and egg white to the shaker. Add ice and shake hard for 30 seconds. Fill the glass with ice and a few leaves of basil. Pour in the drink, garnish with a few leaves of basil. Serve with a straw.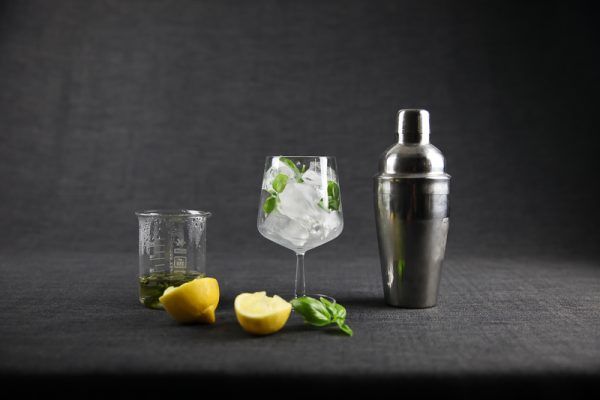 Basil Simple Syrup
This is super easy to make and can be used for other things besides this drink.
1 handful of fresh basil leaves
0.5 cups / 1.2 dl sugar
0.5 cups / 1.2 dl water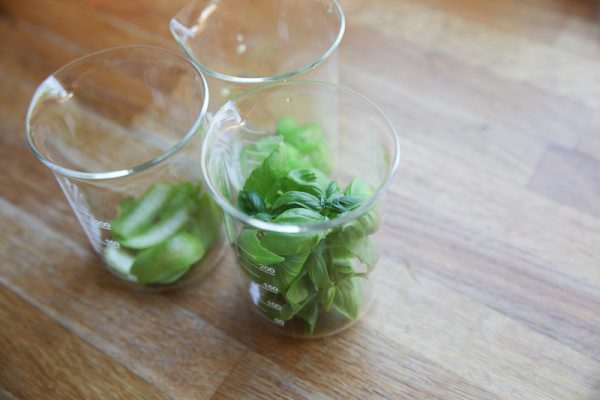 Add the basil to a glass. Combine sugar and water in a pot and bring to a boil. Pour over the syrup into the glass. Cover with cling film and leave to cool at room temperature. Once it's cold remove and discard the basil. The syrup will keep in the fridge for at least a week. But with this drink, it won't last that long…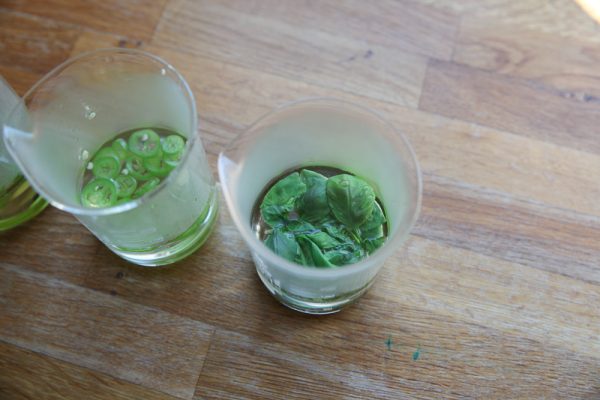 Drink Recipes at Ateriet
Making drinks is fun and I highly recommend trying some of my recipes out. Use them as a starting point to create new and fun stuff. Some of my drinks are classics with a twist, some a real classics and some are inventions of my own. You'll find them all here.