Borettane onions with red wine, lemon & balsamic vinegar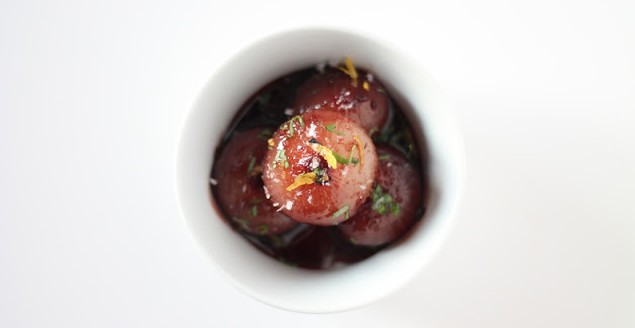 Try this great side, Borettane onions with red wine, lemon and some balsamic vinegar. It's one of meats best friend as easy to make.
So this is a great side for any meat, originally you are suppose to use Italian Borretane onions which is what I'm using in the photos here but you don't have to. Any bite size onion works just fine, so try it with small red onions or shallots if you can't find Borettane onions.
I usually serve these as a side dish to meat but you can of course serve it anyway you like. Why not like a vegetarian bruschetta topping or with some prosciutto. Now let's get cooking.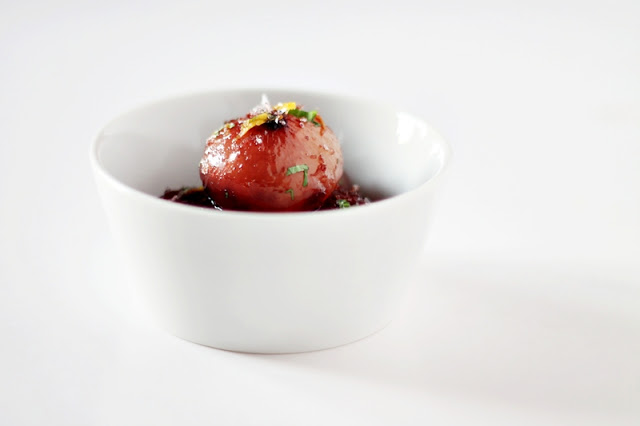 Borettane onions with red wine, lemon & balsamic vinegar
serves 4 as a side
16 Borettane onions
3 dl / 1.2 cups red wine
0,5 dl / 0.2 cups balsamic vinegar
1-2 tbsp sugar (might be excluded if sweet enough once the wine is reduced)
salt, pepper
a few leaves parsley
skin of one lemon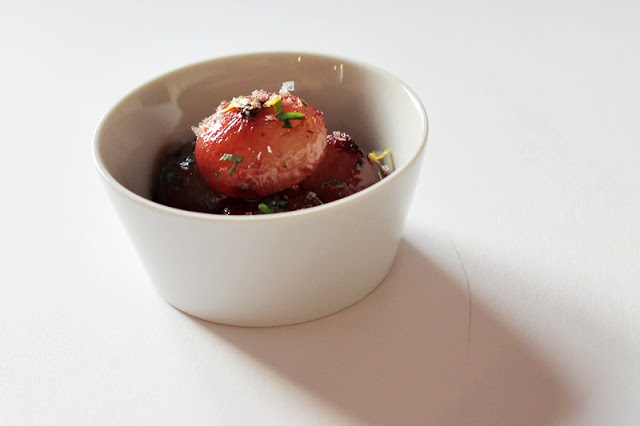 Peel and wash the onions, add the onions into a pot and add wine until it's almost covered, the add the vinegar. Bring to a slow simmer and let it reduce, when you're getting low on liquid turn the onions so they'll cook evenly. Keep reducing until the liquid starts to thicken. If the onions are not cooked through by then just add some water and reduce it again.
Remove the onions from the liquid and add some lemon peel and let simmer for a minute, season with salt, pepper and if needed a pinch of sugar. Let the sauce cool for a minute and then put the onions back and cover them with the sauce. Add some finely chopped parsley and some more lemon peel for decoration. Serve.