Deep River New York Spicy Dill Pickle Chips Taste Test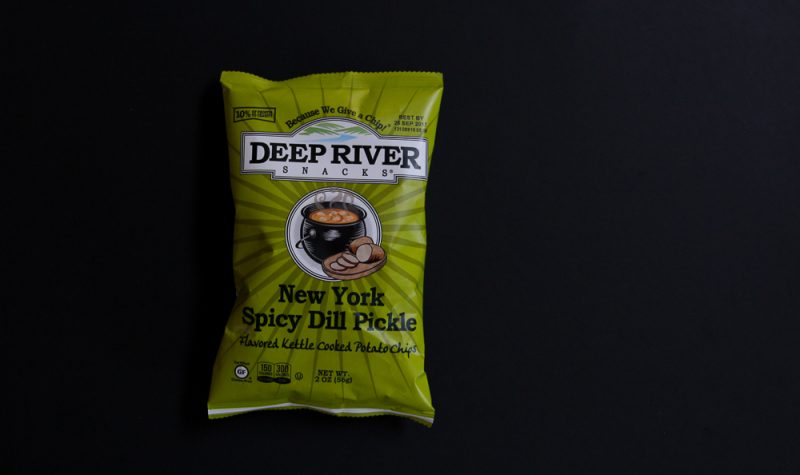 Let's try out these Dill Pickle Chips from Deep River. Just to be clear, these are potato chips with Dill Pickle flavor, that may sound like a fun idea but to a Swede, it is business as usual.
I'm not sure how common dill pickle chips are in the US but when I've been there I haven't seen it very often. This brand is called Deep River Snacks and the product is New York Spicy Dill Pickle Chips.
Before I start testing let's talk a little bit about Deep River Snacks and dill pickle chips.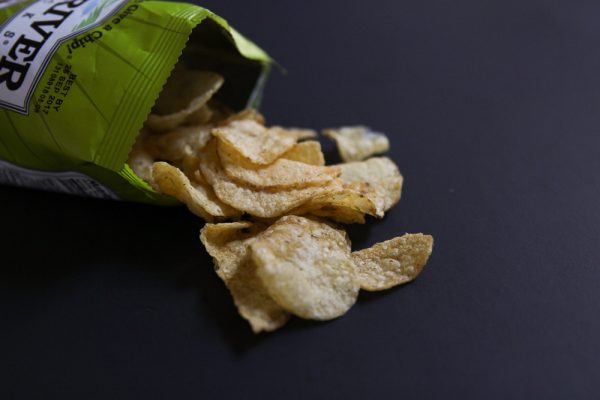 About Deep River Snacks
Deep River Snacks was started in 2001 by James Goldberg. The company has been unusual from the start. First of all, it has become a very successful business. But Deep River does other unusual things. A core thing about the company is giving back. On every bag that comes from Deep River there is a cause that some of the money you spend on the bag will go to. And not just a fraction of pennies either, 10% of the money will go to a charity.
On top of doing great things for charity, they also turned down food giants like Walmart because they offer a gourmet product. Maybe not the smartest thing in the world business wise but you have to admire stuff like that anyway. That's it about Deep River, I hope to return to the story about the company in the future but now that this is out of the way we can start eating.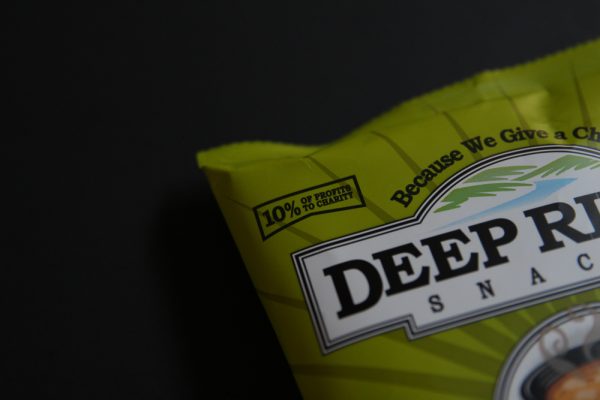 Dill Pickle Chips
The chip is called New York Spicy Dill Pickle Chips, according to the bag, his means garlic, dill, a hint of heat from chili and a splash of vinegar. As I mentioned I'm not sure how common dill chips are in the US but in Sweden dill chips are one of the most common flavors.
There is nothing special about it, even though I have to admit that New York Spicy Dill Pickle chips sounds way cooler than just dill chips as we call it here.
Packaging
I bought this bag during the summer and after checking out Deep River online I see that they have redesigned the bags. I'm not sure why because I really like the packaging I show here. The bag is standard but the design is great. A logo on top, an illustration of some potatoes and a kettle in the middle and some text around it.
What makes it great is the colors. It's a dill pickle color really and on a bag, it looks great.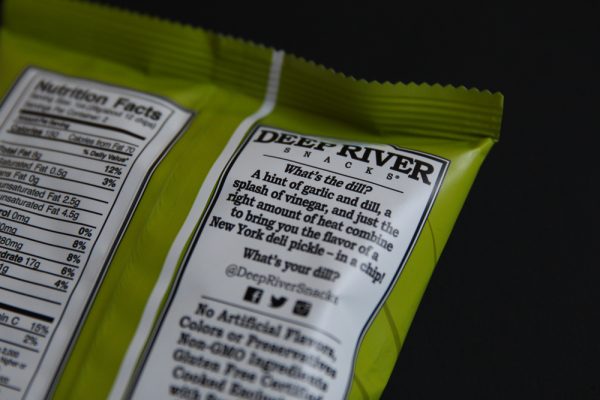 Dill Pickle Chips Flavor
Here's the thing. These taste almost exactly like Swedish dill chips. Dried dill flavor on potato chips. There is some heat and some acidity from the vinegar. It's an ok chip but nothing special for me. If you can't find any other dill chips I guess these will solve the problem but to me, they are nothing special.
Taste Test Result
I love the brand and how they give back. But here I test the product. The design is good and the chip is ok. To sum things up that's a 3 out of 5. I would love to try some of their other stuff though, so hopefully, I can get my hands on some soon.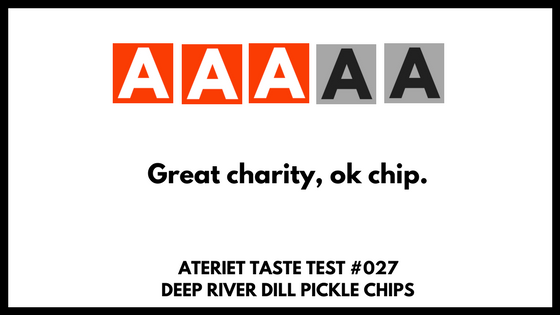 Info
Name: New York Spicy Dill Pickle Chips
Brand: Deep River
Bought: USA
Produced by: Deep River
Taste Test at Ateriet
Taste Test at Ateriet is what it sounds like. We test food and drinks from all over the world and rate each product. The result is a grade that rates from 1-5 where 1 is bad and 5 are outstanding. This is also the only category at Ateriet where we might write down a product or brand. For any taste suggestions, opinions or if you have a product you want us to test contact us via email. For all Taste Tests check out the full coverage here.