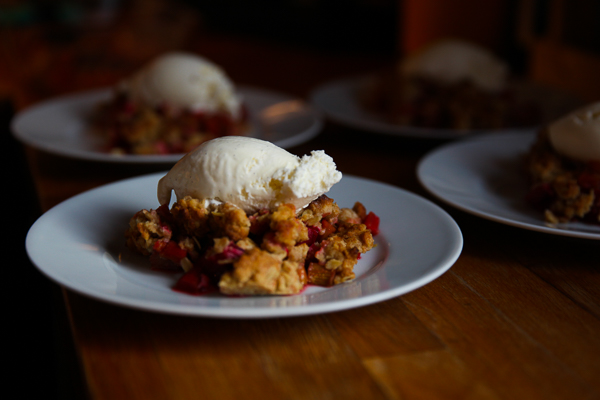 Spring is here and so is the rhubarb, that means it is time to make an easy Rhubarb Crumble Pie. This recipe is so easy even I can turn it into a great pie, get the recipe now.
This easy rhubarb crumble pie is about as advanced as I ever get when it's time to bake a pie. Honestly, I don't really like making pies, I almost always fail in one way or the other. The downside is that I love a good pie, so what to do?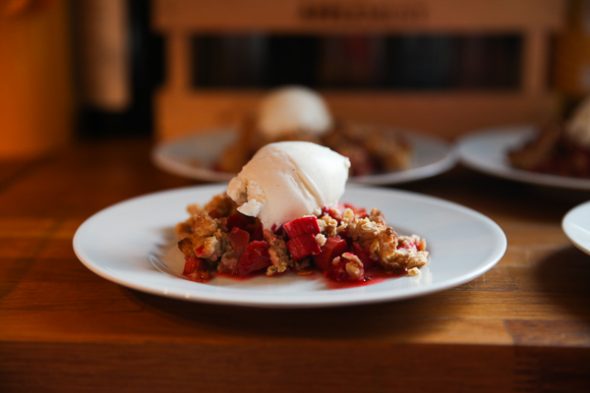 Well, you make an easy rhubarb crumble pie. This is based off a recipe I found online but I have adjusted it a little bit. The point is that it is very easy to make, it literally will take you less than fifteen minutes to make. After that, all you need to do is wait while it bakes and put on some coffee and buy some ice cream. Now let's make this crumble pie.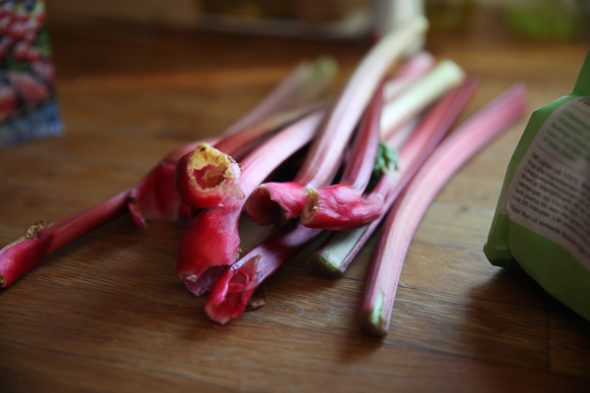 Easy Rhubarb Crumble Pie
serves 4
Filling
1.1 lb / 500g fresh rhubarb
0.5 tbsp potato flour
1 tsp ground cardamom
4 tbsp icing sugar
Crumble
0.4 cups / 1 dl oat rolled oats
0.4 cups / 1 dl wheat flour
4 tbsp sugar
4.5 oz / 130 g butter
Rinse the rhubarb and cut into pieces and add to a bowl. Add potato flour, cardamom, and icing sugar. Toss and set aside.
Cut the butter into small pieces and add to a bowl. Add rolled oats, wheat flour, and sugar. Mix and crush the crumble together with your hands. You can also mix the crumble in a mixer.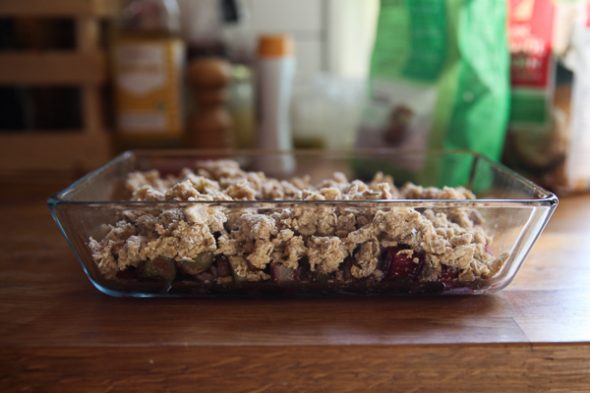 Add the rhubarb to a pie tin, add the crumble on top. Bake at 170°C / 340°C for about 20 minutes. Take out and leave to cool. Serve with vanilla ice cream.
This crumble can be used for other types of pies as well. Why not try it with apples, pears, cherries or peaches. Good luck.
If you want to learn more about rhubarb I have a huge post all about it here.