Frozen Rhubarb Daiquiri – The perfect summer drink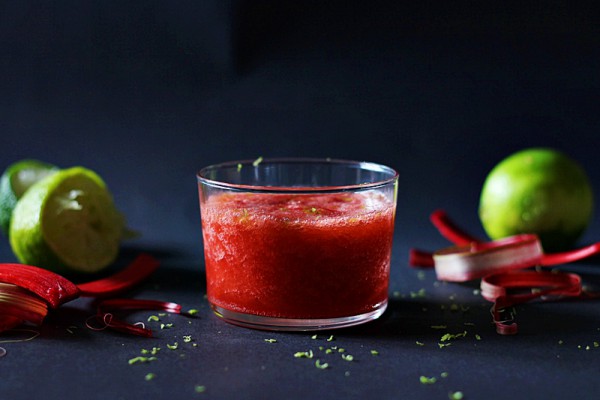 Try a Frozen Rhubarb Daiquiri, a simple twist on a classic drink.
Nothing says summer like a frozen daiquiri and usually this means strawberries, ice, lime and rum but to change things up a bit we thought we might try it using some rhubarb instead of those strawberries. And we liked it.
Now rhubarb aren't that great to use raw, at least not for drinks so to do this drink you first have to make a rhubarb compote but don't worry, it is super simple. Also when making the rhubarb compote you can make a big batch since it can be used for much more than just drinks. Maybe some pancakes with rhubarb the morning after all those drinks or some vanilla ice cream with rhubarb compote. So plan ahead people, here's how to make the compote. The recipe for the frozen rhubarb Daiquiri comes below.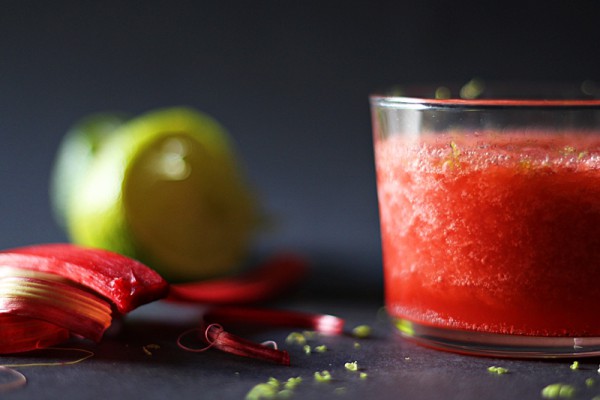 Rhubarb Compote
200g / 7oz fresh rhubarb
80g / 2,8oz water
80g / 2,8oz sugar
½ vanilla pod (optional)
Clean and chop the rhubarb rough, put water, sugar and rhubarb in a pan and bring to a boil. Split the vanilla pod in half and scrape out the seeds and add to the pan. Let the compote simmer for about ten minutes, check the taste and add more sugar if it is too acidic. Leave to cool.
Frozen Rhubarb Daiquiri
2 parts rhubarb compote (recipe below)
1 part fresh lime juice
1 part white rum
a few pieces of ice
1 lime for grating
Combine all ingredients in a blender except for the whole lime, make sure not to use the vanilla pod from the rhubarb compote. Blend until smooth. Pour into a glass (or glasses) and grate the lime on top using a grater or microplane. Serve straight away.
If you want to learn more about rhubarb I have a huge post all about it here.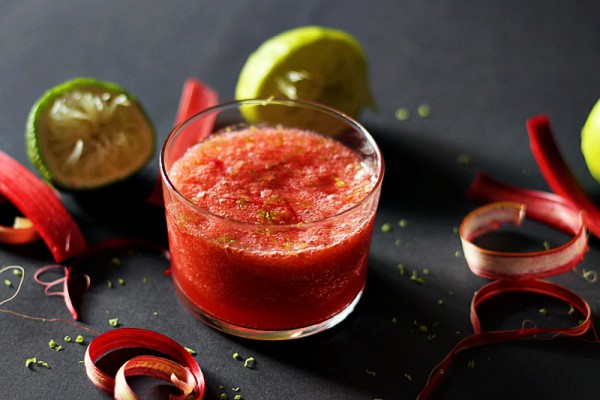 Drink Recipes at Ateriet
Making drinks is fun and I highly recommend trying some of my recipes out. Use them as a starting point to create new and fun stuff. Some of my drinks are classics with a twist, some a real classics and some are inventions of my own. You'll find them all here.