Green pea soup with Champagne and Cream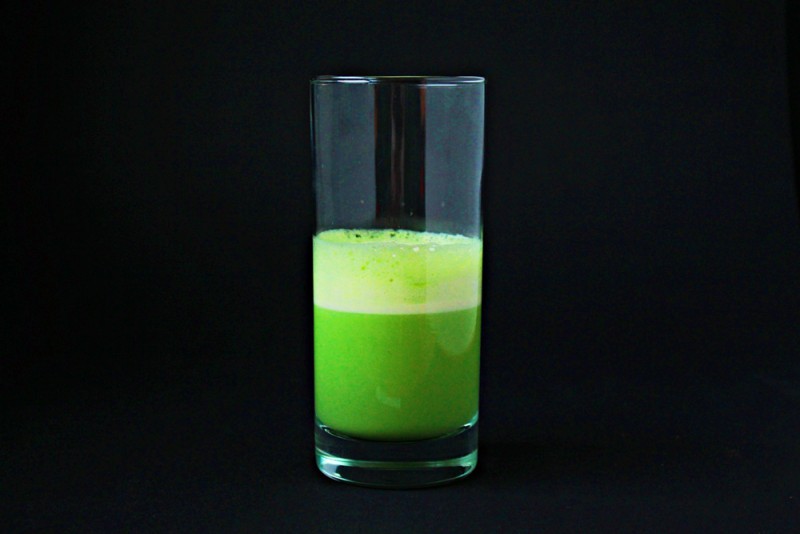 Try this Green pea soup with Champagne and cream, made from frozen peas it is a quick recipe to make when the fridge is empty, besides Champagne of course because you should always have a bottle or two in the fridge.
Green peas is one of the few great stuff that you can buy frozen and perfect to use in a green pea soup. It´s a great vegetable to use for loads of stuff and making a habit of having some sitting in the freezer is always a good idea. I usually use peas to make sure I always eat some extra vegetables and you can add it to lots of dishes.
One of my favorite recipes that I do at least a few times every year is pasta with bacon, green peas and feta cheese. You don't even need a recipe to do it, just fry bacon, add cooked pasta, peas and some feta cheese and serve.
OK, on with the soup which is very easy to make, only thing you need to worry about is not to keep it warm for too long since this will make the green color go dark. If you are preparing it ahead of serving then chill it before and then quickly heat it before serving.
For some other pea related stuff you can check out my P is for Peas in the A-Z Food Photography Project.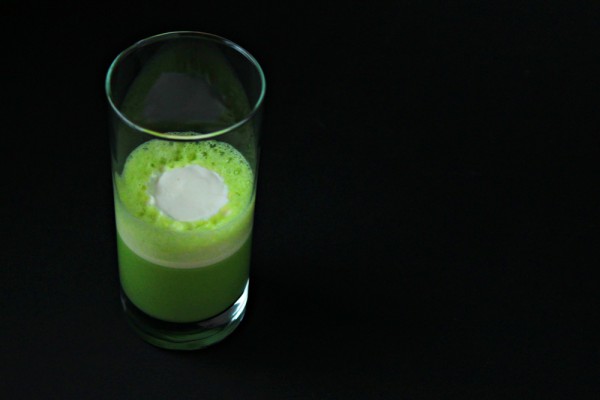 Green pea soup with Champagne and Cream
Serves 4-6 as an appetizer
300g / 10 oz frozen green peas
1 dl / 0.5 cups Champagne (or any dry sparkling white wine)
1 onion
2 tbsp butter
6 dl light chicken stock or vegetable stock
2 dl / 1 cup cream
2 dl / 1 cup  milk
1 tbsp lemon juice
salt, pepper
Dice the onion and saute it on low heat in butter until it's soft, add the peas and cover with chicken stock, add milk and cream and quickly bring to a boil. Remove from the heat and blend the soup and then strain the soup through a sieve to get rid of any bigger pieces. Season the soup with salt, pepper and a little bit of lemon juice.
Whip the cream until it thickens, you don't want to whip it too hard, just the get it semi-thick, the cream is suppose to almost melt when you add it to the soup. Add about two spoonfuls of Champagne to each glass and then pour over the soup. Top the soup with the whipped cream. Serve.