A-Z Food Photography Project – P is for Peas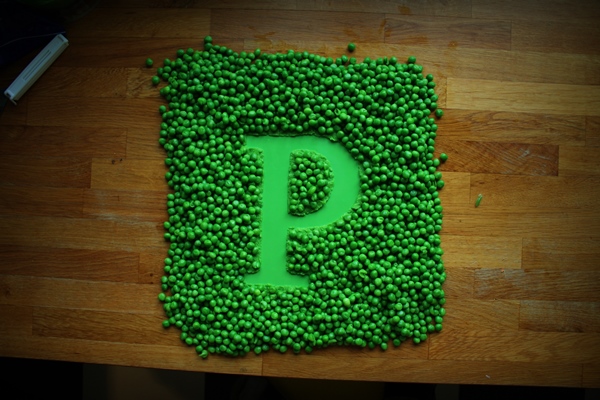 P is for Peas, that's right I haven't given up just yet. The A-Z Food Photography Project keeps on going. Check out my latest one, it's time for P is for Peas.
Well I keep going and now it's time for P is for Peas. Turns out there aren't that many foods that start with P after all. Not really true, there aren't that many that I felt like creating a P out of. I do however like peas, it's one of the few frozen foods that are really good and that I always keep at least a bag of in my freezer. They are good for a bunch of stuff, try them in pastas, soups and salads. One more thing before I start talking photography. When you buy peas, spend a little bit more for a premium brand. They are still cheap but there really is a difference in quality. I promise.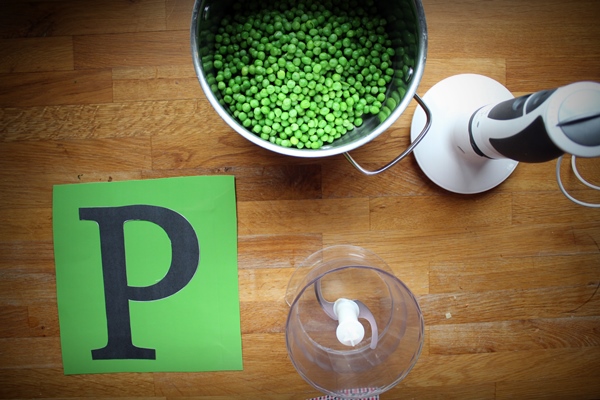 Choosing the P is for Peas
Like I mentioned I went with peas. There are some other stuff I could have used like potato, plums or peanuts. Potatoes felt too boring, plums are out of season in Sweden so I couldn't find any good ones so I went with peas. Like mentioned it is a great vegetable to keep in the freezer which also means that they are always available.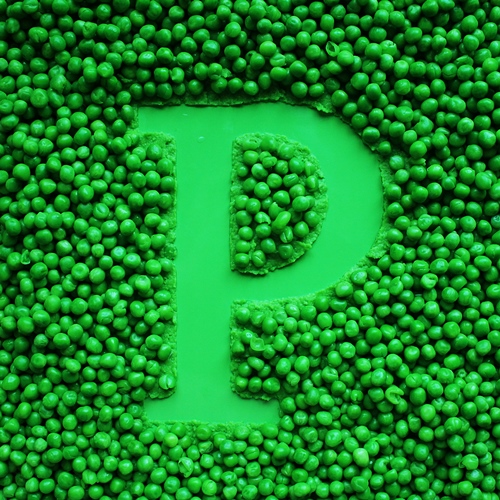 Choosing the font
I wanted to go with a simple but classic font this time. Not really sure why but I think this P fits the peas quite well. I was considering stealing the Pinterest P but on its own I didn't really like the shape of it so I went classic. Unfortunately I never wrote down what the font is called so I can't help you there but there are plenty that kind of looks like this one. And chances are you won't be doing that many P's out of peas anytime soon anyway right?
Making the P is for Peas
Since peas are round they tend to roll around so to be able to make straight lines for the p i did the p using the same technique as with my N is for Nuts. I printed a P and cut it out to use as a template. I then blended peas into a paste and made the pea out of the paste at first.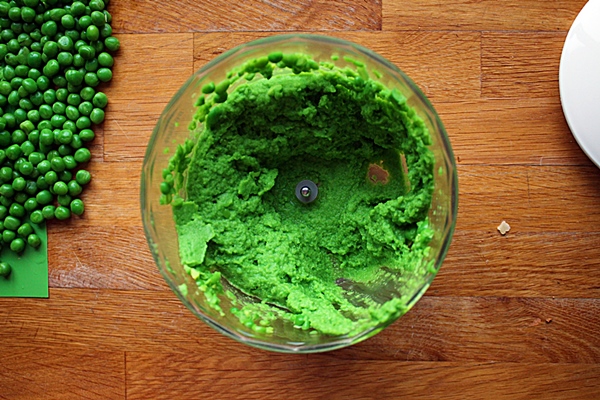 I wanted it to be all green so as a background I used a green sheet of paper so both the p and the peas would be green. So first i covered the template with paste and then removed the template. I had to fix up some of the lines after the template was removed but that was easily done with a spatula.
Then I added a bunch of peas to shape a square around the p and placed peas onto the paste as well. Done.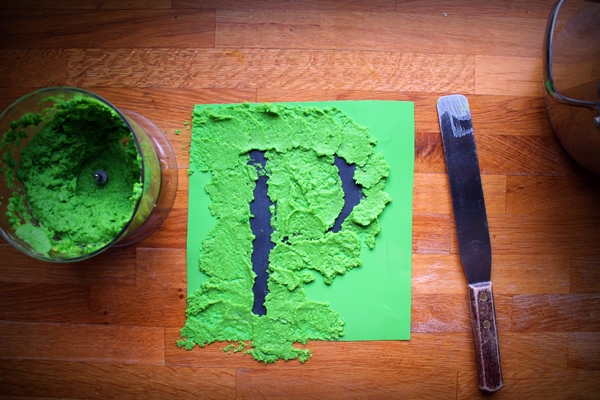 Taking the photos of P is for Peas
The natural light is finally coming back here in Sweden and for the first time this year (I think) I could use natural light. Felt great, it was only afterwards that I realized that I hadn't set up my white balance correctly so when it was time to edit the photos I had a bluish color on most of the photos. Luckily this project is a learning project where I tell all. So the colors in these photos are not what I had hoped, I have fixed them up so they are decent but it's not what I had hoped.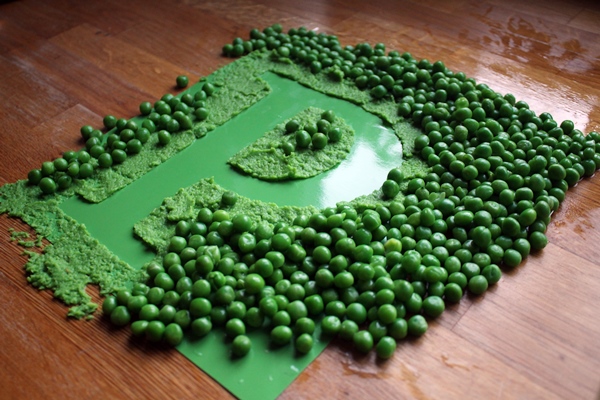 Material used
More or less the same stuff that I always use except for the natural light, this is what was used this time.
Camera

Green sheet of paper

A printed p

Razor Blade to cut the template

Mixer or blender

A whole lot of peas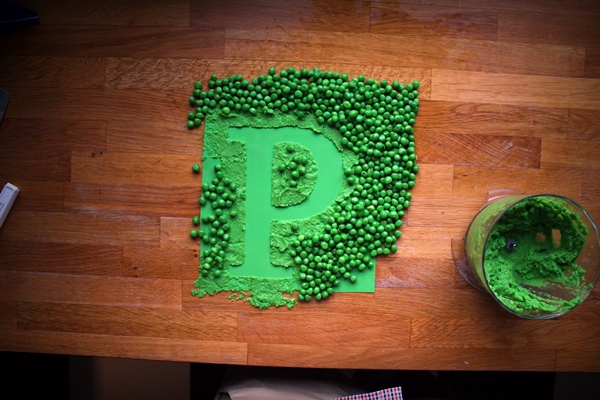 About A-Z Photography Project at Ateriet
A-Z Photography Project is a photo project here at Ateriet and at Instagram. The idea is to photograph each letter of the alphabet and let it represent one food or something edible. I am making the project for fun and to hopefully improve on my photography skills.
You can follow the project on Instagram under the tag #atozinfood where some of these photos will be published from our Instagram for Ateriet that you'll find at @AterietFood.
Feel free to share and contribute and come with critique about this project, just send us an email, leave a comment or connect on social media.