X is for Xanthan – A-Z Food Photography Project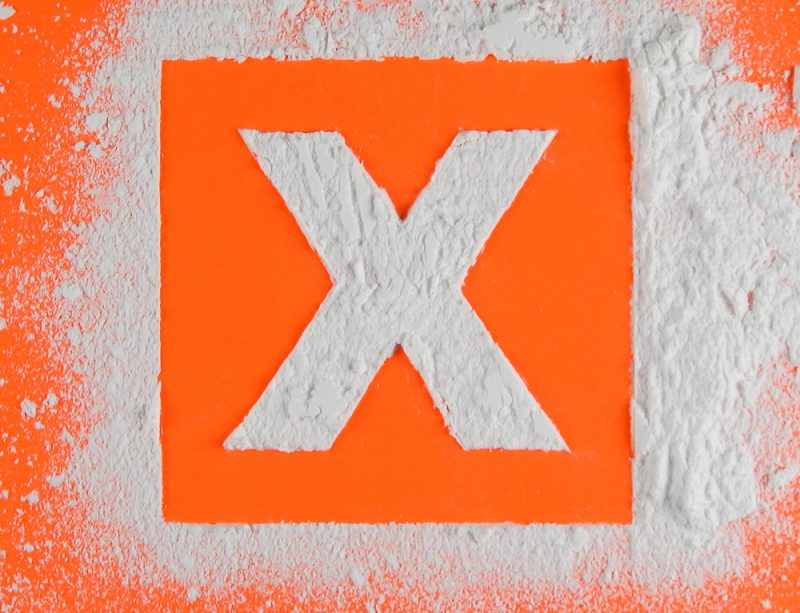 It finally continues, I've reached X in the A-Z Food Photography Project. Check out X is for Xanthan as I am getting close to finishing this photography project.
X is for Xanthan is done and that leaves me only two more letters to complete the A-Z Food Photography. My plan is to finish those two last letter in the coming weeks. After that, I will revisit each letter and do some retouching. Hopefully, all individual letters and a complete poster of all the letters will be available before Christmas this year. If you want to have one of the previous letters right now contact me via email for pricing and I'm sure we can work something out. Now let's see about the latest one, X is for Xanthan.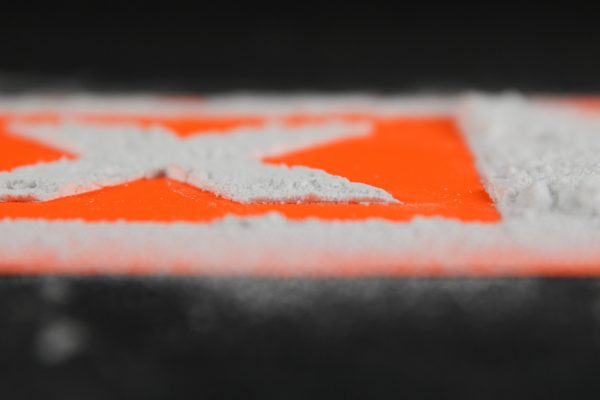 Which Foods Start With X
As I already knew, not that many. I started Googling to see what I could use. There are a few exotic dishes I never heard of before and some other semi-correct words that could be used like Xmas cookies. That felt like cheating so after thinking about it for a while I was left with two options.
Xylitol which is a sweetener primarily used in gum. That could have been cool if I would have found some cool looking gum to work with. Unfortunately, I didn't. So I went with Xanthan Gum which is a food additive. Before we start talking food photography let's take a quick look at what Xanthan Gum is.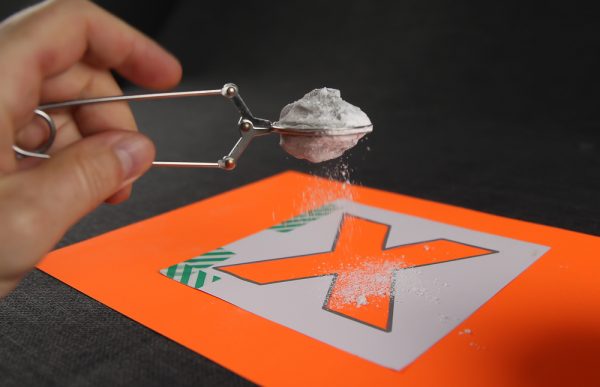 What Is Xanthan Gum
Xanthan gum is a polysaccharide. In food, it is mainly used as a thickening agent and stabilizer. It's common to find it in dressing, sauces but also in other foods like ice cream. As a home cook, it's not very likely that you'll need to use Xanthan gum at all. The reason why it is so common in the food industry is that it will stabilize the products for a long time. A problem you rarely need to solve in your home. Xanthan gum is sold as a white powder similar to corn starch.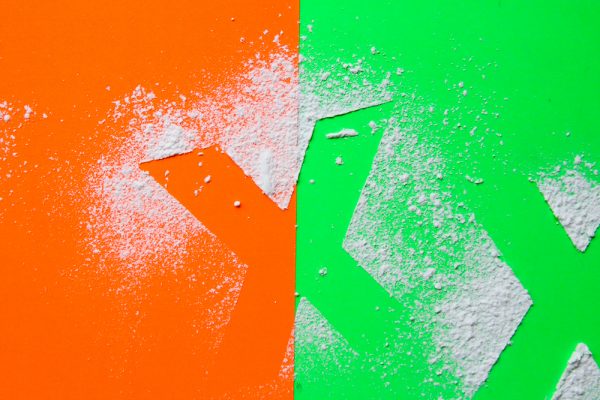 X is for Xanthan
So how do create a decent photo with something looking like corn starch? I decided to simply make a white x with a frame around it. I printed an x and then cut a square around it to create the frame. After I cut out the x and the tools were ready.
After making some small tests with different backgrounds I decided to go with an orange background. Mostly because I've been using black or white for so many other letters. What I did was simply to add the cut out x to the orange background. Then I dusted everything with Xanthan gum using a tea sive. A great budget tool for dusting anything really.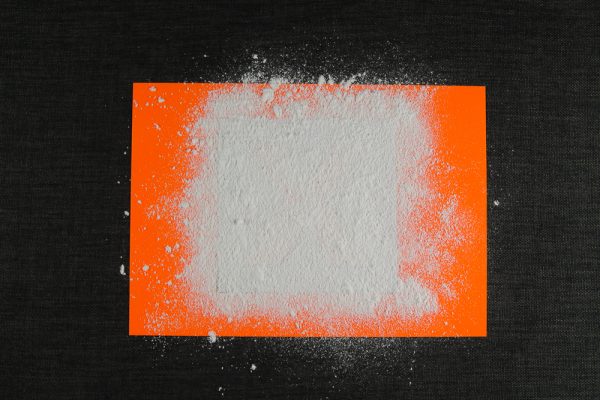 After it was completely covered I gently lifted out the x and it was almost done. Of course, I spilled some but that was easy to adjust with a razor cutter. Then all I had to do was to take some photos.
I think it turned out ok for such a boring food to take a photo of.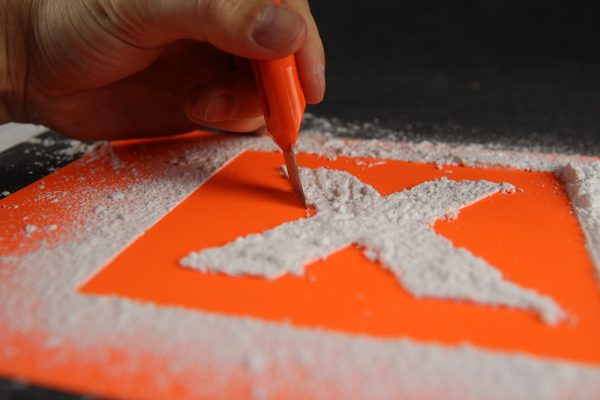 Photo Set Up
The photos were taken without a tripod with two softboxes on each side of the x. No flash or other lights were used. A little retouching was made with Photoshop. That's it. Next letter is Y, hopefully, it will come a bit faster this time.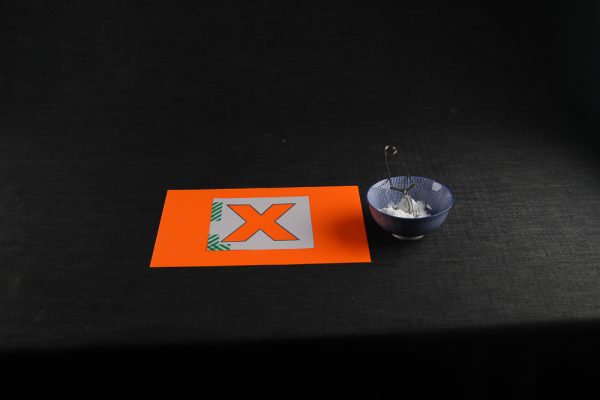 About A-Z Photography Project at Ateriet
A-Z Photography Project is a photo project here at Ateriet and at Instagram. The idea is to photograph each letter of the alphabet and let it represent one food or something edible. I am making the project for fun and to hopefully improve on my photography skills.
You can follow the project on Instagram under the tag #atozinfood where some of these photos will be published from our Instagram for Ateriet that you'll find at @AterietFood.
Feel free to share and contribute and come with critique about this project, just send us an email, leave a comment or connect on social media.