Italian Bean Soup with Crispy Pancetta and Olive Oil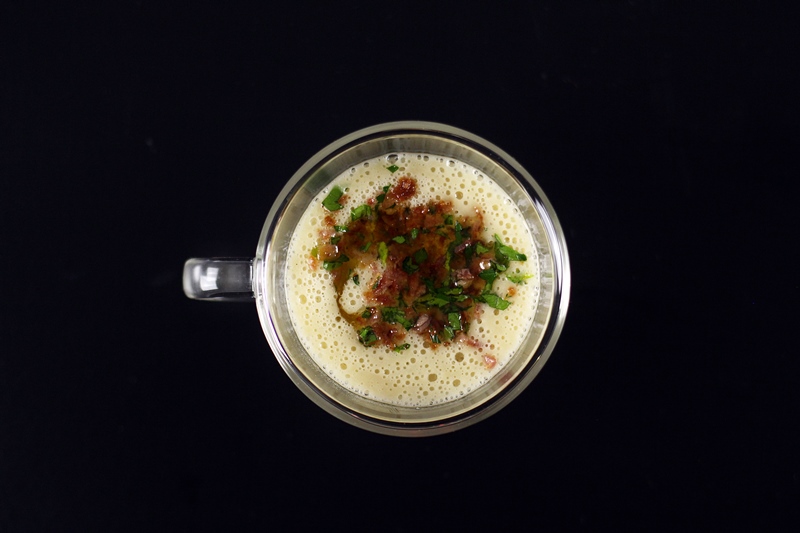 Try this Italian bean soup, it comes served as a small appetizer topped with crispy Pancetta and plenty of olive oil.
Creamy Italian bean soup with plenty of olive oil, herbs and some crispy pancetta on top, doesn't sound too bad does it? This soup is very rich so I am serving it as a very small cup as an appetizer or part of a multi-course meal. The cup used in the photos is a little bit bigger than an espresso cup and with this rich soup that is really enough.
For the beans I use canned white Cannellini beans, you can boil your own but for me this recipe is one of those I turn to when I don't want to spend all day keeping an eye on some beans. And honestly, the result isn't that much better if you do spend all that time on the beans.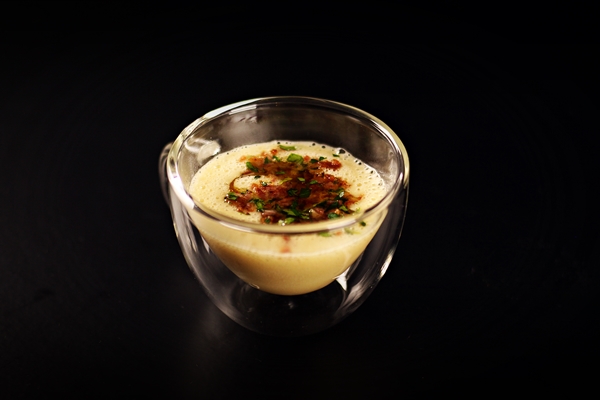 Italian Bean Soup with Crispy Pancetta and Olive Oil
Serves 6-8 as a small appetizer
1 can 400g / 14 oz canned cannellini beans
100g / 3.5 oz sliced pancetta
1 tbsp chopped parsley
4 tbsp olive oil
1 tsp olive oil, for topping
½ tsp thyme
½ tsp rosemary
½ tsp oregano
2 cloves garlic
1 shallot onion
Water
Salt, pepper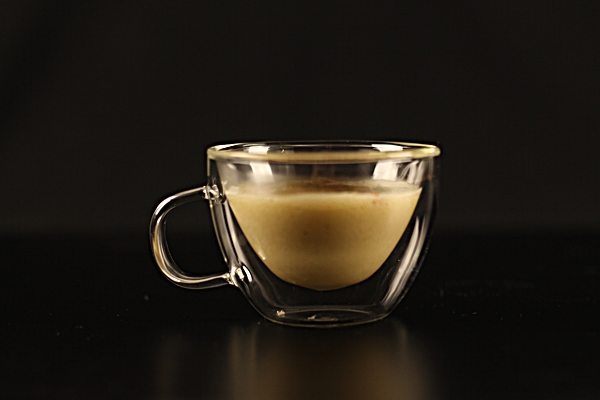 Fry the pancetta crisp on medium heat in a frying pan, remove but leave the fat in the pan and remove from the heat. Open the can and drain the beans in a sieve, if they are a bit slimy you can rinse them with a little bit of water. Chop the garlic and shallot, add the olive oil to the frying pan with the garlic and shallot. Cook for a few minutes, add the beans, thyme, rosemary and oregano and season with salt and pepper.
Let the beans cook for a few more minutes and then cover with water and leave to simmer for about ten minutes. Transfer everything to a blender and mix the soup smooth. Season with more salt and pepper if necessary.
Chop the fried pancetta and parsley and combine. Pour the soup into small cups and top with a few drops of olive oil and the pancetta and parsley mix. Serve.