Pink Grapefruit Mimosa – The One Mimosa You Really Should Be Drinking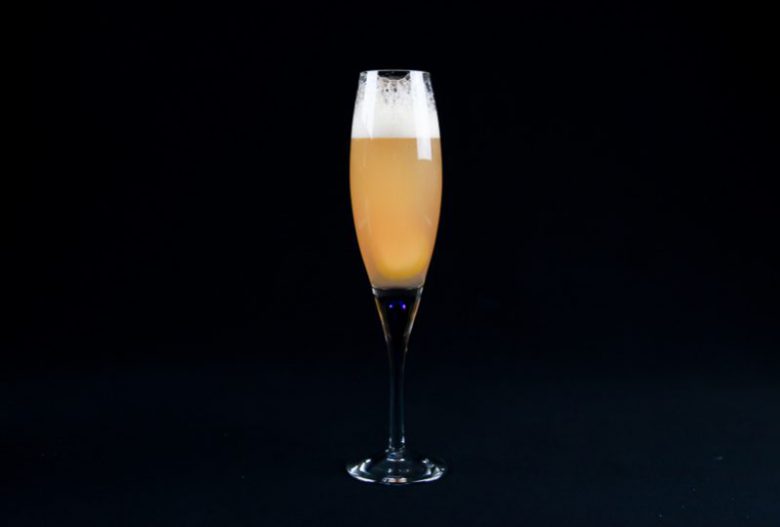 Learn how to make a Pink Grapefruit Mimosa, it is really the one Mimosa you should be drinking. Luckily it is very easy to make and you will love it.
Pink Grapefruit Mimosa is the one Mimosa you should be drinking. Personally I love orange juice but I never liked mixing it with alcohol. It's just not a good match. Simple as that.
But I do love Champagne and Champagne drinks and that is where this Pink Grapefruit Mimosa comes in. By replacing the orange juice for grapefruit juice you'll get a completely different drink and it is so much better than the original. It is also super easy to make so if you're having hungover friends over you can easily just bring out a pitcher of grapefruit juice, bitters and some champagne and you are good to go.
This is how to make it in detail.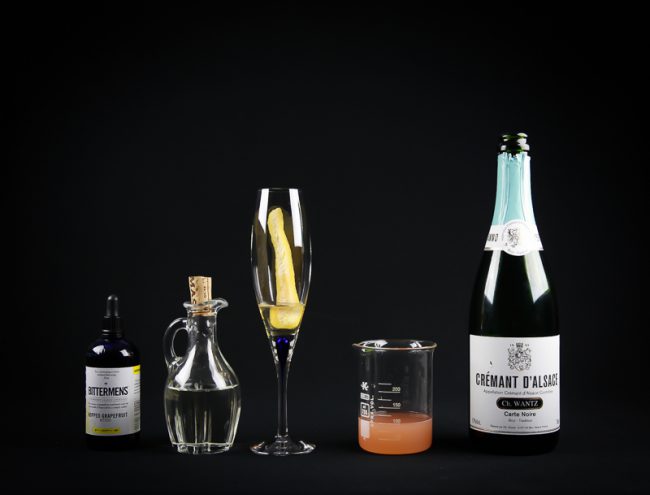 Pink Grapefruit Mimosa
3 oz / 12 cl Champagne or dry sparkling wine like Prosecco or Cava
3 oz / 12 cl Pink Grapefruit Juice
a few drops of grapefruit bitters
1 slice of grapefruit skin
Champagne glass
Add a few drops of bitters to the champagne glass. Twist the grapefruit skin into the glass. Add the grapefruit juice and lastly top it off with the Champagne.
This is a great Champagne Cocktail and it works just as good for brunch as it does any other time. For a few other great Champagne Cocktails you can check out these five great ones that I made for New Years Eve. Enjoy!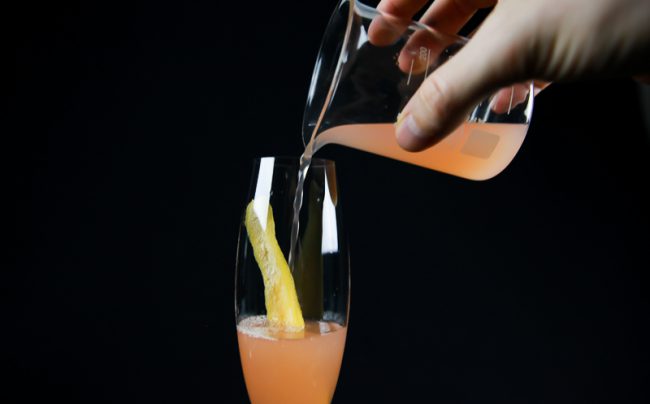 Drink Recipes at Ateriet
Making drinks is fun and I highly recommend trying some of my recipes out. Use them as a starting point to create new and fun stuff. Some of my drinks are classics with a twist, some a real classics and some are inventions of my own. You'll find them all here.