Pork Pineapple Taco with Black Beans & Jalapeno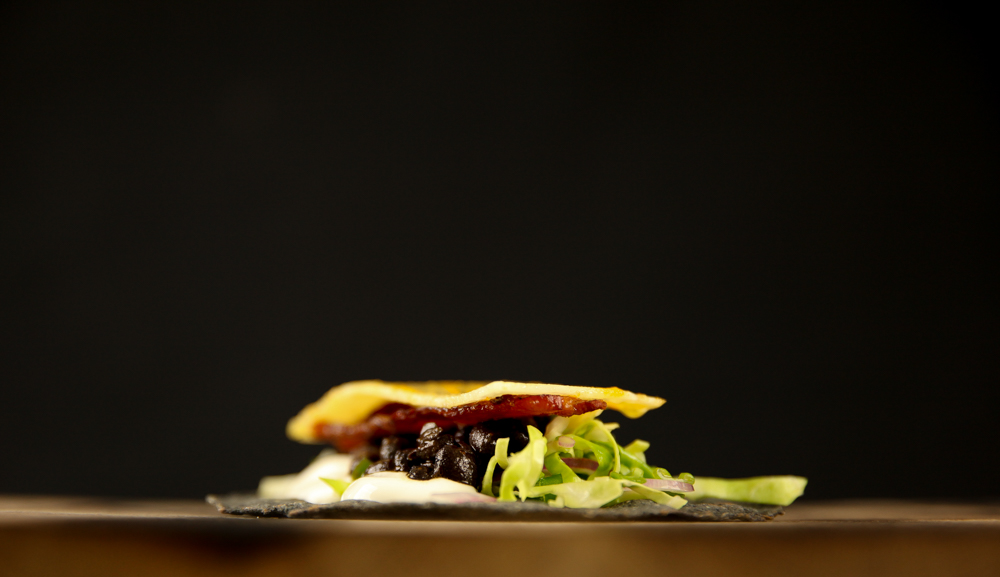 It's Pork Pineapple Taco Time! This one comes with a corn tortilla, black beans with jalapeno, pineapple, habanero sauce, sour cream and plenty of love, try it!
Let's do this, time for a pork pineapple taco with black beans, jalapeno, sour cream and a hot habanero sauce. This is a great one so let's get going.
As usual I'll go through each part of this taco starting with everything that is put on it and a separate recipe for those toppings that need it. But before we begin just a quick note on the tortilla. I'm using a homemade blue corn tortilla. I highly recommend you trying to make your own tortillas, it's not hard and I have a full recipe for tortillas here. That recipe works great for both regular corn tortillas or blue corn tortillas.
But I'm not being snobby about this, if you rather buy your tortillas or use wheat tortillas I'm not judging, just make it work for you. Now let's make some tacos.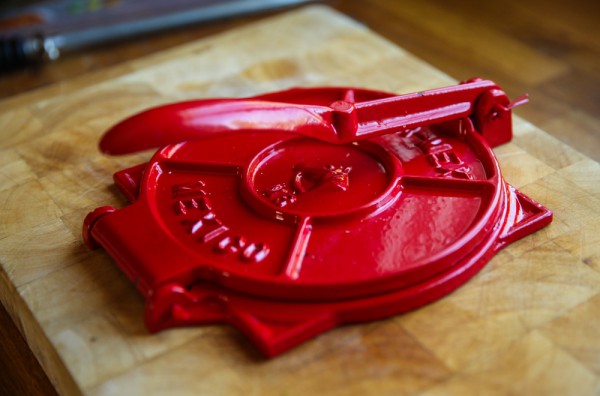 Pork Pineapple Taco with Black Beans & Jalapeno
1 blue corn tortilla (or your choice of a tortilla)
2-3 tbsp cabbage and lime salad (recipe below)
2 tsp sour cream
3 tsp jalapeno black beans (recipe below)
2 slices salt pork, pan fried
1 slice fresh pineapple
¼ tsp Habanero Mango sauce (or any other hot sauce you like)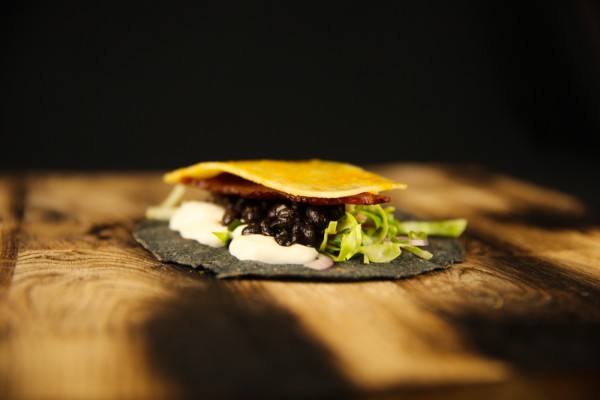 That is it. The sour cream comes straight out of the can so no recipe needed there. The pork is normal sliced salted pork, if you can't find it thick bacon works too. It does give the taco a smoky flavor which is not on it otherwise.
The pineapple is just a slice of fresh pineapple. I got my hands of a good Habanero and Mango Salsa, I put about a quarter of a teaspoon on top of the pineapple slice to give it some heat. I worked wonders. Now the sauce is a Swedish brand that I don't think you'll find outside Sweden. So feel free to replace it with a hot sauce of your choice, Sriracha or maybe green Tabasco works fine, maybe use a bit more to match the heat.
Assembly of the Pork Pineapple Taco
Nothing to it. Keep the tortillas warm, add the cabbage and lime salad. Then add the beans and sour cream. Top it with the warm pork, straight out of the pan, and at last add the slice of pineapple. Put to hot sauce on top of the pineapple before placing it on the taco.
Here is a video on how it's done.
Jalapeno Black Beans
Enough for 4-6 tacos
This recipe is incredibly easy, get some cooked black beans. Chop up some fresh jalapeno, add a squeeze of vinegar, a dash of oil and a sprinkle of salt and you are good to go. In my taco I served the beans at room temperature but they are also tasty to gently heat in a pot. You decide.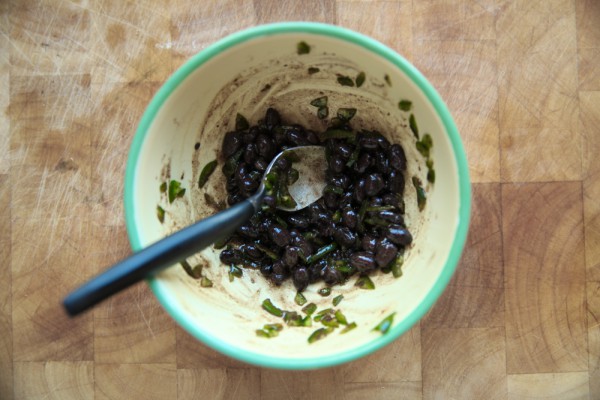 400g canned black beans (1 can)
1-2 fresh jalapenos
1 tbsp white wine vinegar
2 tbsp olive oil
Salt
Open the can and discard the liquid. Add the beans to a bowl together with the oil and vinegar and a little bit of salt. Chop the jalapeno in thin slices. Leave the seeds and seed walls in if you want it hot. Add to the beans and let marinate for about one hour. Check the taste add more salt if necessary.

Cabbage Lime Salad with Scallions
Enough for 6-8 tacos
This salad is a favorite of mine, I made it using fresh cabbage. When it's the first of spring it is almost like a iceberg lettuce with more flavor and an incredible ingredient that can be used for lots of stuff. When I made it the cabbage was in the beginning of its season, if you're using winter cabbage you need to make sure to slice it very thin, otherwise the cabbage can feel dry and woody. You can make it out of other types of cabbage as well and add your own flavors too. Why not try it with some added carrots, fennel or apple and season with fish sauce, lemon or soy.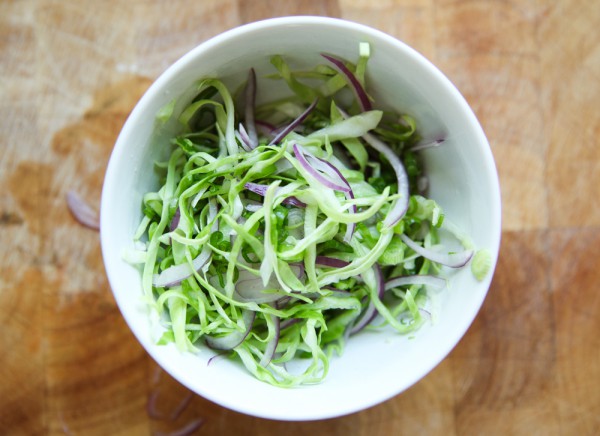 This type of salad can be used for lots of good stuff, I previously used the salad in this great taco. But there are no reasons why this should be limited to tacos. It's great to use for burgers, salads, sides and loads of other good stuff.
½ small head of white cabbage (about 500g / 18 oz)
1 red onion
4 scallions
1 tsp salt
2 limes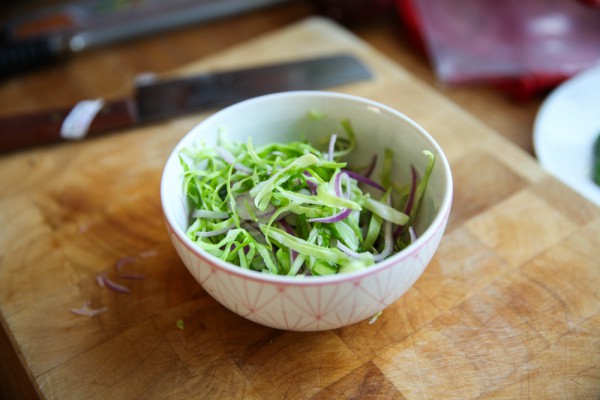 Slice the cabbage thin and season with salt. Peel and slice the red onion and slice the scallions and add to the cabbage. Grate the peel of the lime and squeeze the limes and add to the salad. This salad tastes the best if you leave it for and hour or two but can be served straight away.
That's it, now go make an awesome Pork Pineapple Taco!