Seared Duck Breast with Soy & Carrots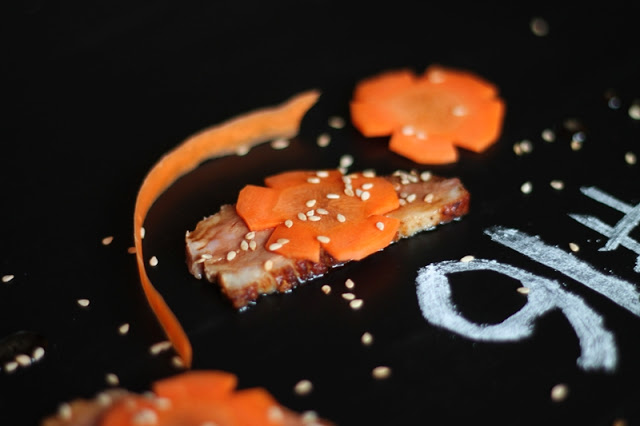 Try this recipe for a seared duck breast with Japanese soy sweetened with honey, sesame seeds and crisp carrots. It works great as a snack or part of a main course.
In this recipe I serve it as a snack dish or tapas dish so the recipe is quite small. But when it comes to flavors it works great served with some vegetables and steamed rice if you're looking for a full meal.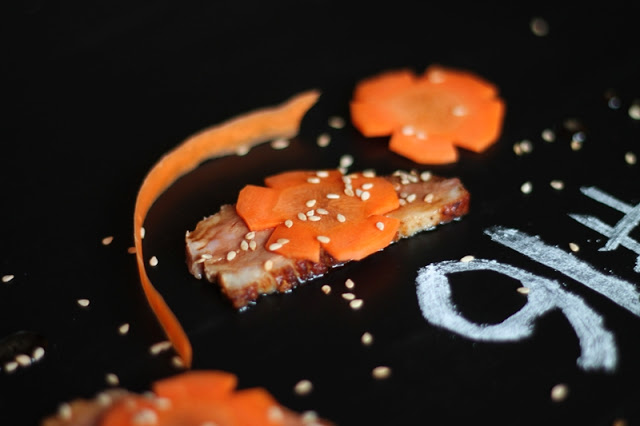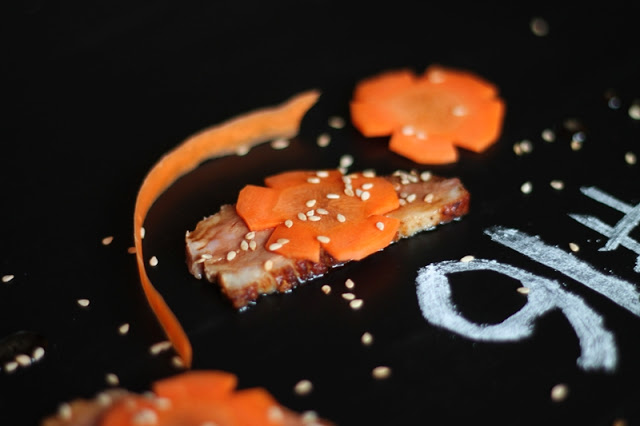 Seared Duck Breast with Soy & Carrots
Serves 4-6 as a snack/tapas
2 Duck breasts
2 Carrots
4 tbsp Japanese soy sauce
4 tbsp Honey
3 tsp Sesame seeds
Salt, pepper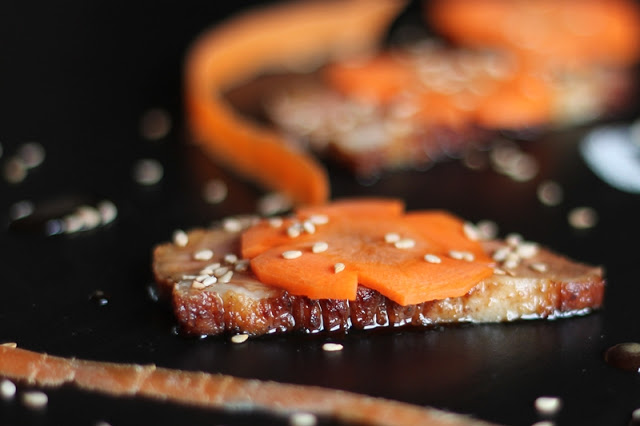 Fry the duck breast with the fat side down in a dry pan. You don't need to add any fat, the fat from the duck will be enough. You want to cook the duck medium, you can do this either by starting on high heat and lowering it after you've got some color on the duck and some crisp on the fat. Or you can first fry it until golden and transfer to an oven and cook until done there.
If you are not used to cooking meat medium you should invest in a thermometer so you can measure the temperature. You will want to cook it until the center temperature is about 56-60 degrees celsius / 132-140 degrees fahrenheit.
Once the duck has reached the temperature leave it to rest for at least ten minutes. Meanwhile whisk soy and honey to a sauce. Peel the carrots and slice. You can cut it into flowers like in my photos if you want to but it won't affect the flavor.
Slice the duck breast in slices, add carrots and the sauce and sprinkle with the sesame seed. Good luck.