Soused Herring and Eggs on Crisp Bread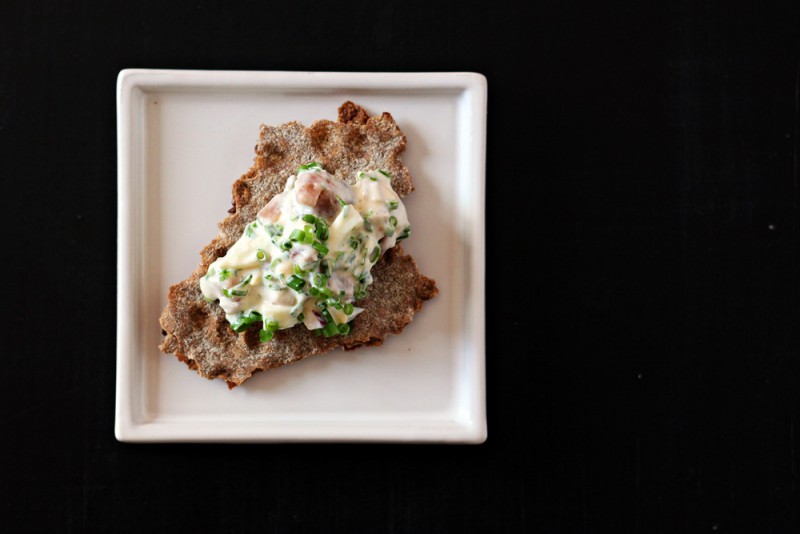 Try this very Swedish recipe for Soused Herring and eggs on crisp bread which is also known as Gubbröra in Swedish.
Soused herring and eggs on crisp bread? Well this is a very Swedish appetizer that is commonly served on Smörgåsbord, Christmas, Easter and sometimes Midsummer but you can find it all year round. If you want to know more about the Swedish holiday foods you can check out my Christmas Food Series here and read more about the Swedish Midsummer Food here.
The main ingredients are soused herring that is a mainly Scandinavian type of pickled herring (read more on it here), boiled eggs, chives and red onion. The Swedish name for this type of herring is "Matjessill" but you can also use Swedish anchovies that is called "Ansjovis" this is however very different from the Mediterranean anchovies.
Now for the name, it's called "Gubbröra" in Swedish which pretty much translates to "Old man's mess", not that mouth watering for your weekend appetizer is it? So that is why I call it Soused herring and eggs on crisp bread here instead.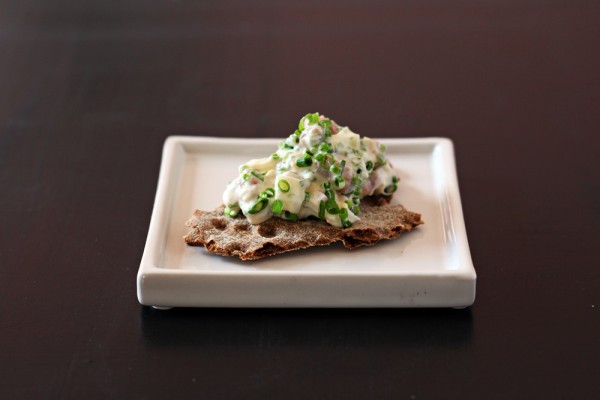 Now for the ingredients, there are loads of variations on this dish, some use soft boiled eggs, mayonnaise, creme fraiche, sour cream, different types of onions and even other herbs like dill. The recipe below is my version of it so feel free to experiment with the flavors.
I like to serve it on a crisp bread that is common in Sweden called "Knäckebröd", it´s a non sweet crispy bread mostly served for breakfast or instead of fresh bread for soups or smaller dishes. If you can't find any then a dark rye bread is good as well.
Eggs and soused herring on crisp bread
For this recipe I only used parts so you can decide on how much to make yourself. One part egg is about right for one serving as an appetizer.
8 parts boiled chopped eggs
4 parts chopped soused herring (discarded from the pickling liquid)
1 part chopped red onion
1 part chopped chives
1 part mayonnaise
1 part creme fraiche
Crisp bread or rye bread for serving
Combine all ingredients, season with pepper, if you think it´s lacking salt then use the pickling liquid from the herring instead of regular salt.