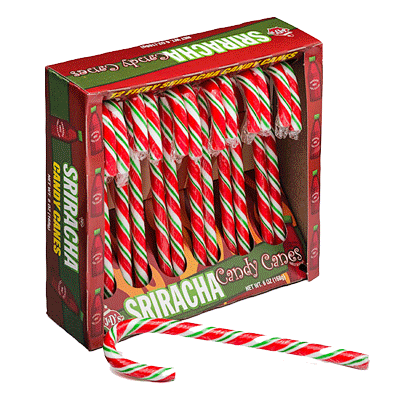 The Sriracha sauce obsession is on the way out but for the die hard fans or if you have just discovered this spicy sauce there are loads of products that let you demonstrate that you're still a fan. Check out this list of Sriracha products that you don't need.
I left out the obvious things like t-shirts and sweaters in these photos, I did buy a Sriracha t-shirt this summer, the day I wore it I met five people that had on the exact same shirt, that's how you know a trend is on the way out.
Anyway heres a bunch a products for all you who can't kick the habit.
Tags: food trends, fun stuff, mug, sauce, shopping, sriracha