Pimientos de Padron – A Great Spanish Snack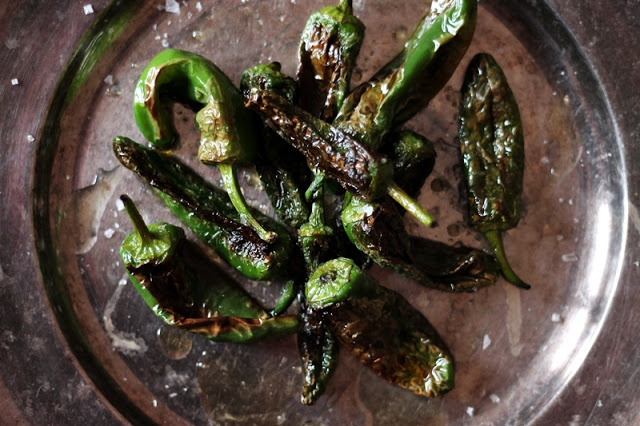 Pimientos de Padron is one of those tapas dishes you will always crave once you've tried them. These crunchy fried green peppers are great for summer and very easy to prepare, learn it here.
Pimientos de Padron are small green peppers from Spain. They are from the Capsicum annuum family and comes from Padron in Galicia in the northwest of Spain. The padron peppers are often fried in oil with some salt and serve hot as a tapas in Spain. If you've ever had a holiday in Spain the chances are that you've already tried these great peppers.
The peppers are small, about 4-8 cm long and usually with the same green color as a normal green bell pepper. The taste is like a mix of a very mild chili and a green bell pepper. But there is a Russian roulette element to them because a small percentage of the peppers are hot. But we are not talking crazy habanero hot so there are nothing to worry about.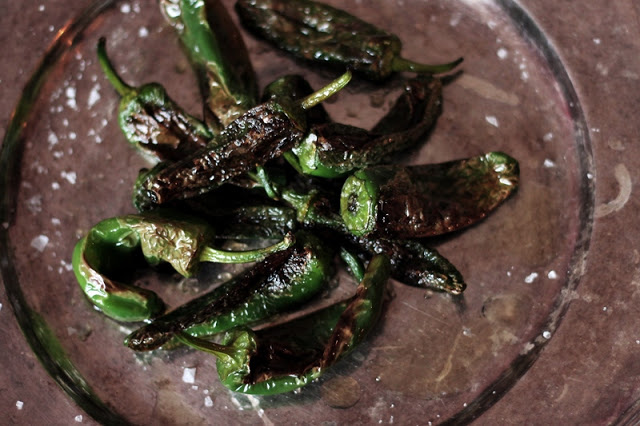 The pimientos are Spanish but they are grown in many parts of the world and you can found fresh ones in most of Europe and in parts of Mexico and the US.
When it comes to cooking you can do it in a number of ways, use them for stuffing, as a vegetable, salads. But I think the best way is to go the Spanish way and simply fry them in oil with some salt on top. The taste and texture is amazing but for them to be at their best they should be eaten immediately after being fried. Also in my recipe I pan fry them, this works great and they can get quite splashy if deep fried so I recommend you to pan fry them.
Pimientos de Padron
Serves 4 as a tapas
500g / 17 oz fresh Pimientos de Padron
4 tbsp olive oil
Flaked salt
Rinse the Pimientos de Padron in cold water, pad dry with some kitchen paper. Heat the oil in a frying pan, add the Pimientos de Padron and fry while turning. When they start to blacken and blow up due to the steam inside they are done. This should take only a few minutes. Move the pimientos to a serving platter and season with the salt. Serve immediately.