Banos Taste Test – Weird Norwegian Spreadable Banana for Sandwiches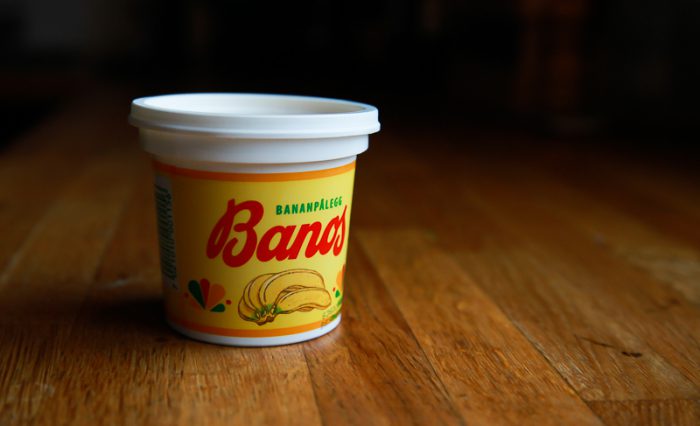 This time I try Banos, a spreadable banana paste that is used for Sandwiches in Norway. One of the weirdest products I tasted, let's see how I like it.
On a recent trip to Norway I found Banos, a spreadable banana paste that is supposed to be used for sandwiches. In Norway sandwiches is very commonly eaten for lunch so the market for sandwich toppings is huge. So if you find yourself in a Norwegian supermarket you might notice that there is plenty to choose from. Now let's see what this product is and how it tastes.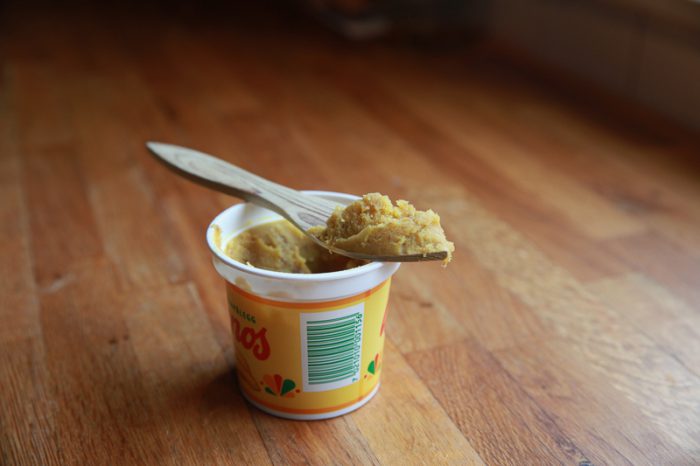 What is Banos Spreadable Banana?
Banos is what it sounds like. Spreadable banana. The product was first launched in Norway in the 1930's by the Oslo Banana Company. Later the company Stabburet took over the production. Stabburet was bought by Orkla Foods in 1991. The brand Stabburet still exists today.
The bananas used in production are hand peeled and the product became a symbol for the crappy jobs taken by young Swedish people in Norway. That was because there was footage of the production in a news story about the young Swedish immigrants in the early 2010's.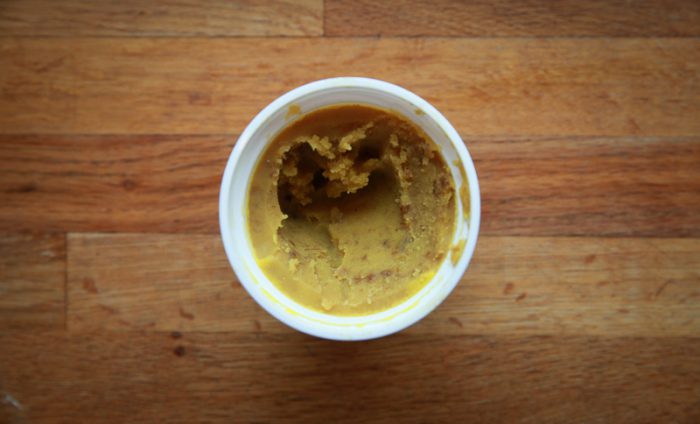 Banos Spreadable Banana Ingredients and Nutrition
The main ingredients in Banos is banana, sugar and fat. There's also a little bit of water and preservatives. This makes Banos a really bad product. If you compare it to a banana this is what a packaging of Banos holds
Fat – in Banos it's 28%, in a banana it's 0,3%

Sugar – in Banos it's 40%, in a banana it's 12%
So if you are eating Banos you basically eating banana with added preservatives, fat and sugar. So why is this a product?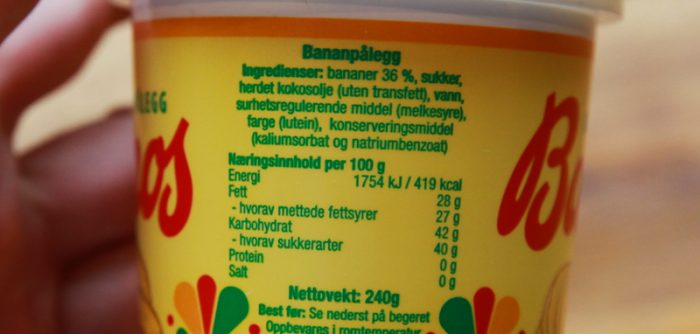 Why is this a product?
Honestly I have no idea. If you compare to a fresh banana this product is completely pointless. But for the fun of it let's see why.
Nutrition – Banos is packed with sugar and fat. A banana is not.

Mobility – You can bring Banos anywhere. The same goes for a banana.

Packaging – Banos is packaged in a plastic jar. A banana is packaged in itself.

Spreadable – Banos is easily spreadable, if you bring something to spread it with. A ripe banana can be spreaded as well. Worst case you can eat it as it is.
So the question really remains, why is this a product?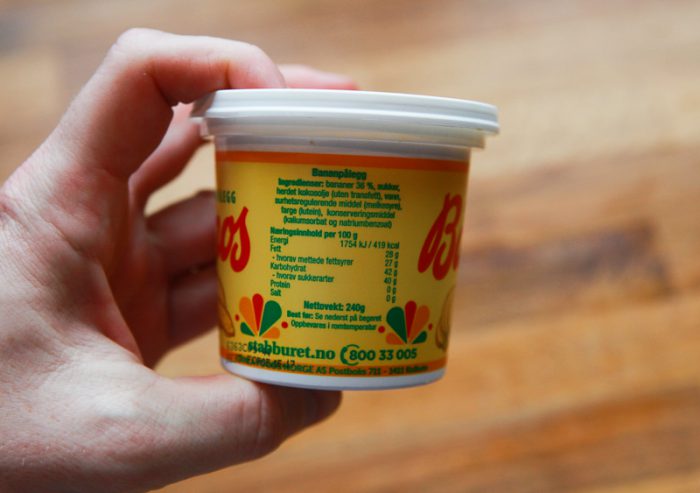 Banos Packaging and Design
Product aside. I kind of like the packaging. It comes in a plastic jar with a plastic lid. The design in red and yellow is printed directly on it. It looks cool and a bit retro. Nothing bad to say about that.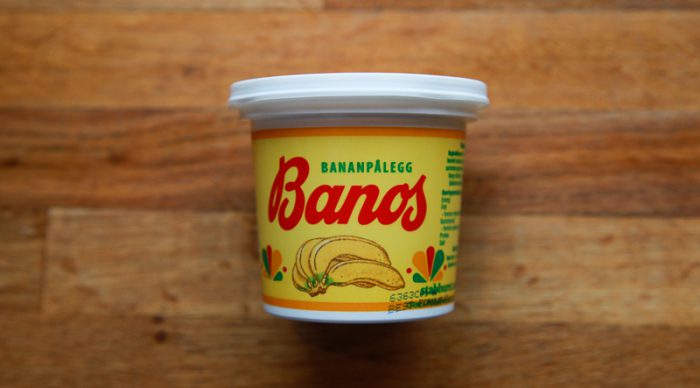 How Does Banos Taste?
It's incredibly sweet. The banana flavor is nice but the product is just too sweet. The texture is ok, slightly grainy. Kind of like a mixed banana.
Eating on it's own or on a sandwich is just not that good. Maybe you can use it for cakes but then the question remains, why not just use a real banana?
Banos Spreadable Banana Taste Test Result
Too sweet, pointless and weird. I'm said to say that there is no other way to go than to give this product my lowest possible grade. 1 out of 5.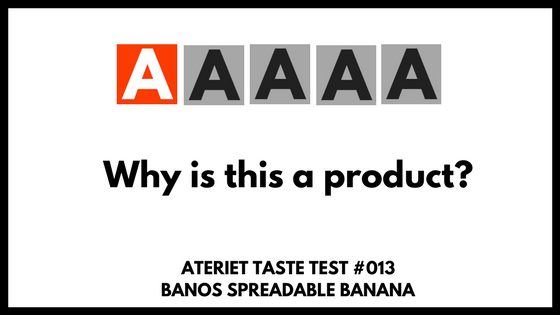 Info
Name: Banos Bananpålegg
Brand: Banos
Bought: Norway
Produced: Norway
Produced by: Orkla Foods
Price: About 20 Norwegian kronor
Taste Test at Ateriet
Taste Test at Ateriet is what it sounds like. We test food and drinks from all over the world and rate each product. The result is a grade that rates from 1-5 where 1 is bad and 5 is outstanding. This is also the only category at Ateriet where we might write down a product or brand. For any taste suggestions, opinions or if you have a product you want us to try contact us via email. For all Taste Tests check out the full coverage here.