Stratos Chocolate Bar Taste Test – Norwegian Chocolate Packed With Bubbles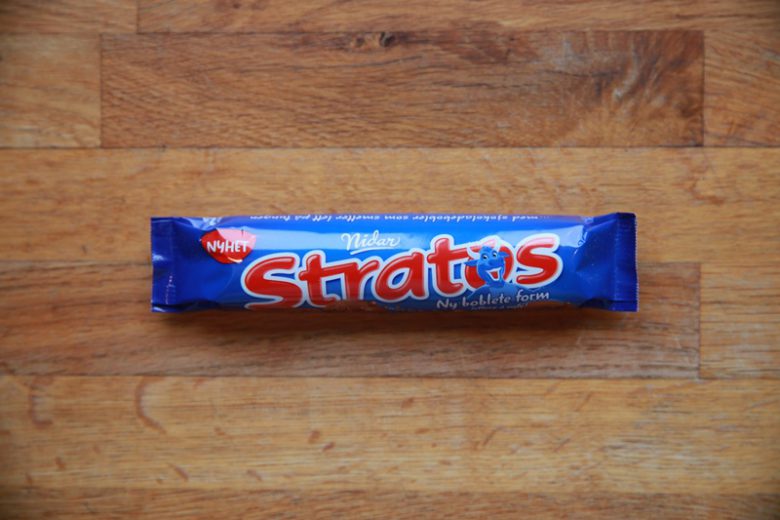 Let's put one of the most popular chocolate bars in Norway through our Taste Test. It's a bar packed with air, and that's what's great about it.
I recently managed to get my hand on the Stratos Chocolate Bar on a skiing trip to Norway. Since I'm from Sweden I have tried this bar years ago because it used to be available in Sweden. Sadly I haven't seen it for years so when I found one I had to get it.
I remember loving the Stratos Chocolate Bar and for one reason only. The airy chocolate. If you're not familiar with what I mean it is a product that is very similar to the Aero bar from Nestlé. Not sure how similar the taste is since I haven't tried the Aero bar, I will as soon as I find one.
As always before I put things to a test I start with a brief history. So here it is, a very brief history of the Norwegian Stratos Chocolate Bar.
History of Stratos
The Stratos Chocolate Bar was released in Norway in 1936 by the Norwegian candy company Nidar. That was just one year after Nestlé released their Aero bar so chances are the inspiration for Stratos came from Aero.
Nidar is one of the largest candy companies in Norway and is now part of Orkla Foods. Nidar was started in Trondheim, Norway in 1912 where it is still based today. Stratos is one of the brands biggest products but there is a full range of other candy products from Nidar like Krembanan, Hobby, Crispo and Bamsemums. Don't worry if you haven't heard of any of these candies. I don't think many outside Norway have. Let's move on.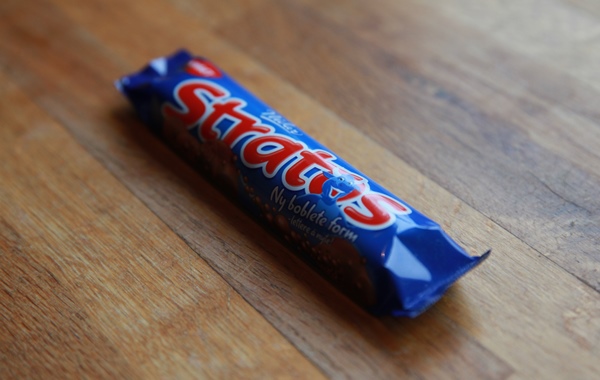 Ingredients and nutrition
Let's face it. Nobody buys a chocolate bar and checks to see what's in it or how nutritious it is. The Stratos is standard milk chocolate. Not great but what you can expect.
Packaging Design
It's bright blue in a standard plastic wrapper. Nothing innovative about that. The design feels a little outdated. It's ok at best.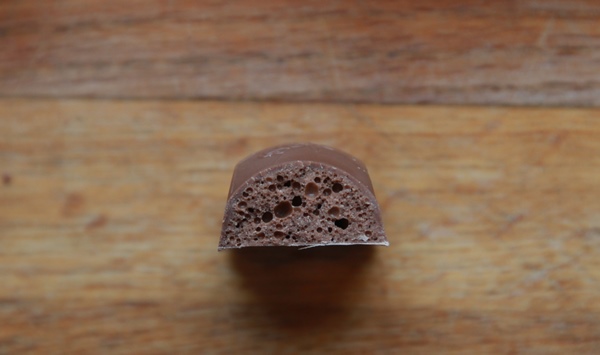 Stratos Chocolate Bar Flavor
Now to the important stuff. How does it taste? Well first of all the texture is great. I'm a sucker for chocolate with air, which really means I like the non chocolate part of chocolate. It crumbles and melts in seconds and it's just great. What I don't get is why there aren't more chocolate brands who try to get a piece of this market.
The milk chocolate on the other hand is not that great. It's basically a standard milk chocolate and I think you can expect more. So it all comes down to the texture.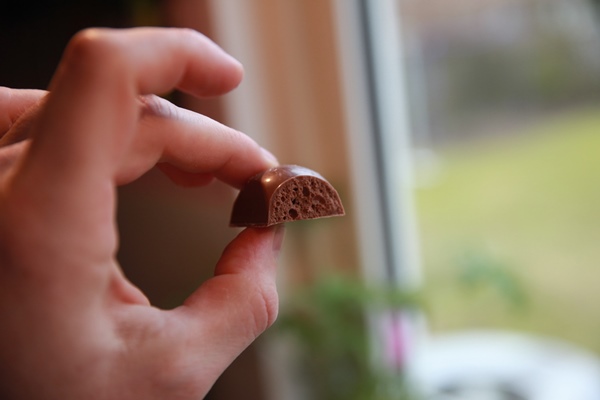 How Stratos Could Get The Highest Grade
I'm going to try to get more constructive with these tests and offer what I think would make this product a 5 out of 5 product. Here is what I would do.
Redesign it, go with the blue color and modernize the cow.

Make it the same way but with a mix of milk and dark chocolate, don't hold back on quality.

Make it cost more if you need to, which you probably will have to.

Market it to new markets like coffee shops, restaurants and food design shops.

Keep the old product and make this product and "adult" Stratos Chocolate Bar.
Taste Test Result
I give the Stratos Chocolate Bar a 3 out of 5. Chocolate flavor and design is a weak 2 but the texture pushes it up to a 3. Follow my advice above if you want to make it a five.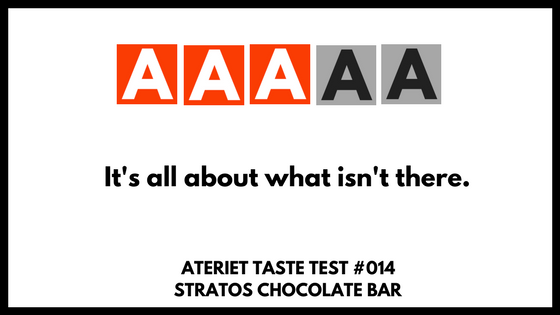 Info
Name: Stratos Chocolate Bar
Brand: Stratos
Bought: Norway
Produced: Norway
Produced by: Nidar / Orkla Foods
Price: About 15 Norwegian kronor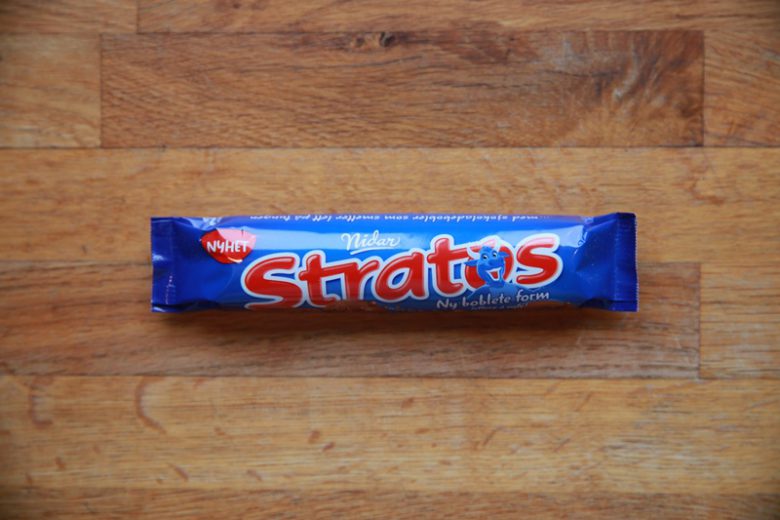 Taste Test at Ateriet
Taste Test at Ateriet is what it sounds like. We test food and drinks from all over the world and rate each product. The result is a grade that rates from 1-5 where 1 is bad and 5 is outstanding. This is also the only category at Ateriet where we might write down a product or brand. For any taste suggestions, opinions or if you have a product you want us to try contact us via email. For all Taste Tests check out the full coverage here.