Blue Hill Yogurt – The Next Step for Yogurt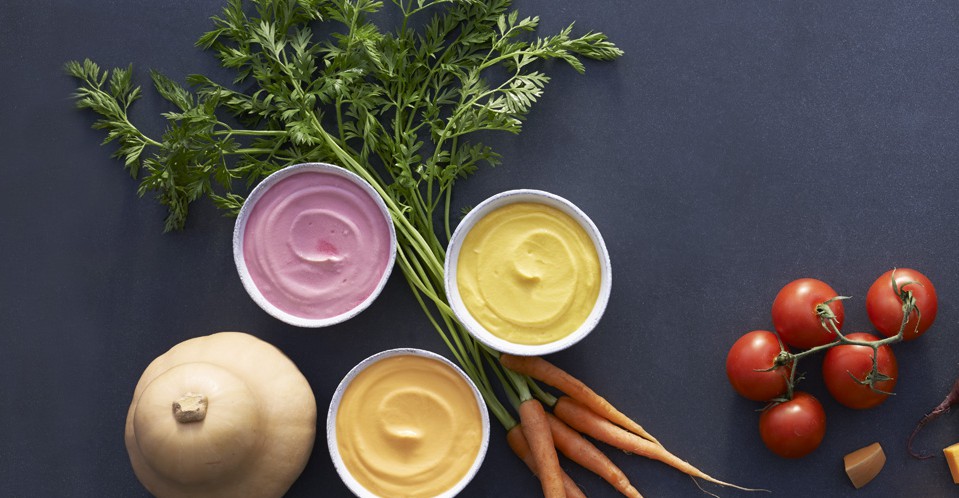 Check out the latest innovation from Dan Barber, this time he is bringing us Blue Hill Yogurt, but these are not like the sweet stuff you're used to, these come in savory flavors. Take a look and see how you can use them.
Blue Hill Yogurt is a range of savory yogurt created by Dan Barber, chef and owner of the famous Blue Hill at Stone Barns restaurant outside New York City. The farm and restaurant are besides being a great restaurant that takes organic food and local produce very seriously also now yogurt producers. I love how some of the chefs really do their best to change to the food industry. Most just keep on going for the next star review and cookbook. I'm not saying that there is anything wrong with that, just that I really appreciate known chefs who step out into the unknown. More fun for us and hopefully for themselves as well.
The Blue Hill Yogurt comes in six different flavors, carrot, sweet potato, beets, butternut, tomato, and parsnip. They are all savory but has a little bit of sweetness and the yogurt base comes from 100% grass-fed beef. Besides eating the yogurt as a snack you can, of course, use it for cooking, take a look at these videos below to find out how. There are plenty more videos on Youtube and at Blue Hill Yogurts website.
Blue Hill Yogurt Packaging
As a side note, this has to be said about the yogurt as well. The packaging is great, I do focus quite a lot on packaging design here as you'll know. The yogurt comes in all black yogurt containers with colorful illustrations of the main flavor in the front of the container. Check it out below, it looks kind of great, do you agree?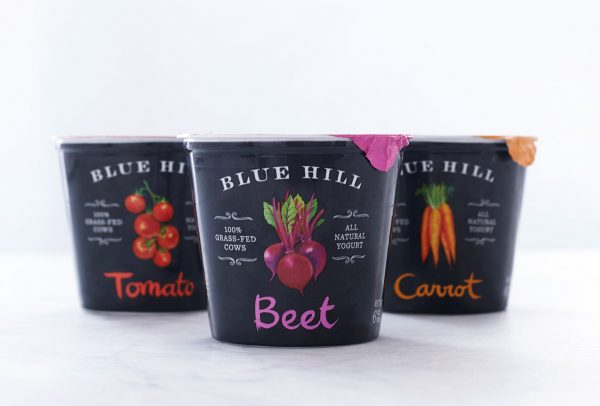 Blue Hill Yogurt is available at Whole Foods and specialty retail stores.