A-Z Food Photography Project – K is for Ketchup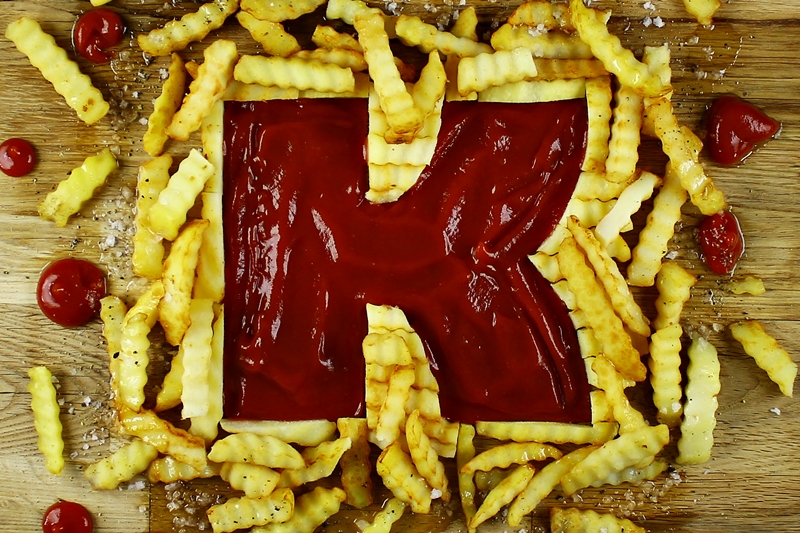 We keep on going with our food photography project. Now we have come to the letter K and what better food to go for than the Ketchup, the king of condiments. So read it, it's the A-Z Food Photography Project – K is for Ketchup.
Ketchup has to be considered the king of condiments, there is no other thing that can compete. Sure Sriracha and Tabasco is contenders but since they are missing the kids ketchup is the winner. We made this photo together with ketchup's best friend, french fries.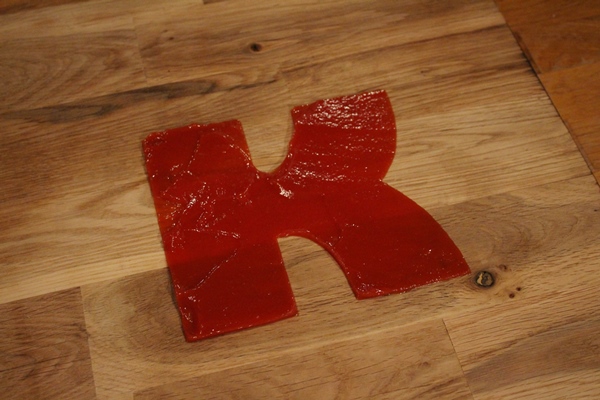 K is for Ketchup
I considered kale at first but once I thought of ketchup there was no turning back. It's such a classic it just had to be done.
Making the K
I went for a more or less classic looking K and printed it out on a single white paper. I then cut out it to use it as a template. I then centered the K onto a wooden board that I decided to use as a background this time. Then all I had to do was to smear on loads of ketchup and remove the template. Worked like a charm and the K turned out great.
Technically it worked ok but I should have gone for another font, the K is a bit unclear and could be mistaken for a H and who want to eat Hetchup?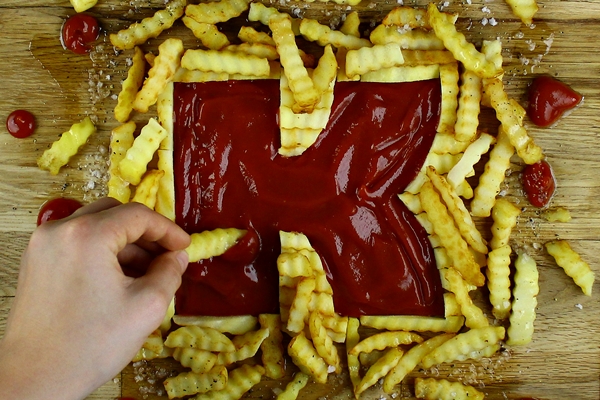 French Fries
I wanted to use some french fries to go with the ketchup for the photo. So I bought a bag of frozen crinkle fries. I think they look cooler. Then I cut the fries and arranged them around the K to frame things in.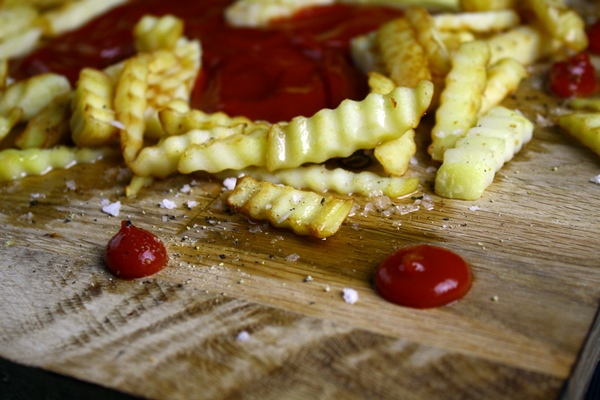 Taking the photo
Taking the photo was no issue, I used my regular setup. This time I went for the wooden background, fries on the side and some extra ketchup, salt and black pepper.
I'm not very happy with the result, the focus is not that great and I found it really hard to get the colors right. I think this might be because I'm not using very contrasting colors. Brown wood, dark red ketchup and brown fries isn't exactly the most exciting.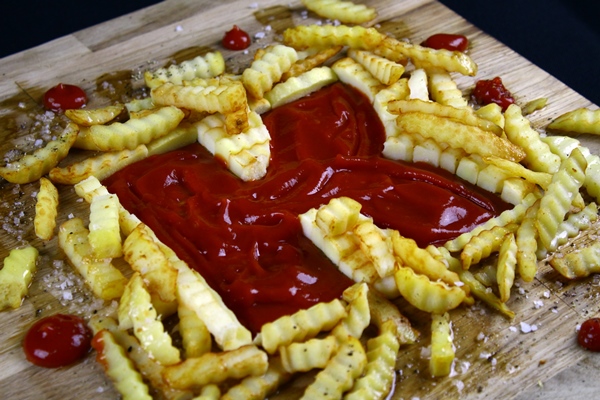 What I learned
Not that much really. Better luck with the upcoming L.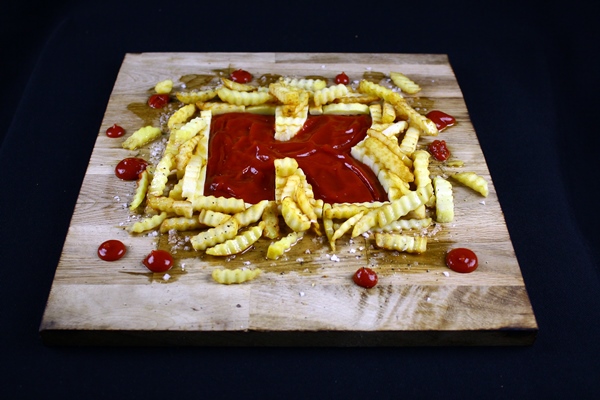 About A-Z Photography Project at Ateriet
A-Z Photography Project is a photo project here at Ateriet and at Instagram. The idea is to photograph each letter of the alphabet and let it represent one food or something edible. I am making the project for fun and to hopefully improve on my photography skills.
You can follow the project on Instagram under the tag #atozinfood where some of these photos will be published from our Instagram for Ateriet that you'll find at @AterietFood.
Feel free to share and contribute and come with critique about this project, just send us an email, leave a comment or connect on social media.