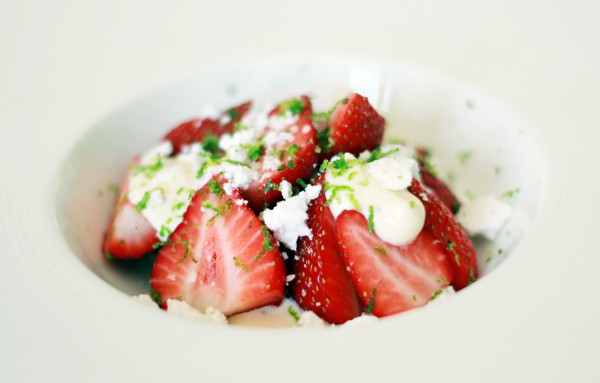 Strawberries with Mascarpone cheese, meringue and lime is such a simple recipe and it takes strawberries to the next level. With creamy Italian Mascarpone cheese, bits of meringue and the freshness of the lime there are zero chance of leftovers when serving this.
Strawberries with cream and sugar is one of summer's delights. I eat it at least a dozen times during strawberry season which is between june and august in Sweden. You can get strawberries all year but the taste is at its peak during the first month of summer.
But sometimes you need a bit of variation to your go to dishes so I thought about how to make the strawberries and cream dessert a bit different. What can be used instead of cream? What flavors work great with strawberries and how should it be added?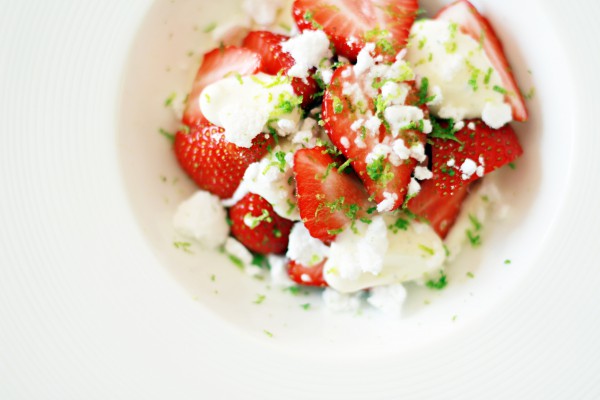 Sure I could have went with some kind of cake but the idea is for this to be simple and quick to prepare so I decided it would not require any baking or long preparation. So the choice was to use Italian Mascarpone cheese. If you haven't tried it before you've got a good reason to now.
Mascarpone is a fresh cheese, it basically the Italian style of Philadelphia cream cheese only creamier. I whipped this with a little bit of milk and added a bit of vanilla sugar. Then some sweet crushed meringue to add a bit of sweetness. These are store bought, it is suppose to be simple remember? To complete the dish a grated a bit of lime on top, this adds a bit of acidity and freshness to the dish. And work amazingly flavor wise with strawberries.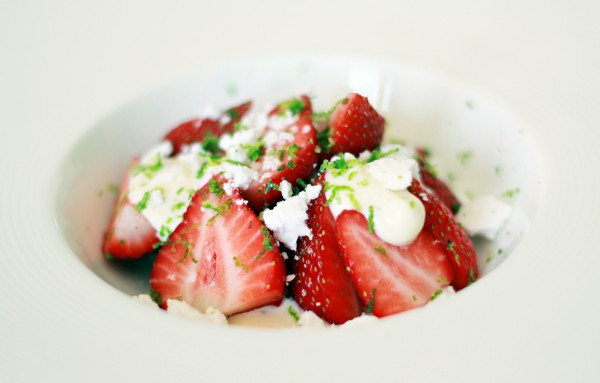 Ok, let's start making some, here is the recipe. You can easily adjust the measurements depending on how many guests you're serving. But remember, it is always better to have some to spare than not enough. Especially when it comes to the sweets.
Strawberries with Mascarpone Cheese Meringue and Lime
serves 4 as a dessert
500g / 18 oz fresh strawberries
150g / 5 oz  Mascarpone cheese
1 tsp vanilla sugar, or extract
1 tbsp icing sugar
2 tbsp milk
1 lime
12 meringues, store bought
Rinse and clean the strawberries and cut them in half or quarters. Whip the mascarpone with the milk and icing sugar and vanilla sugar using an electric whisk. It should have the texture of a more heavy whipped cream. If it gets too thick you can add a bit of extra milk.
Serve in bowls, start with adding the strawberries. Then add a big spoon or two of the Mascarpone cream, crush the meringue with you hands on top and then grate the lime on top. Serve.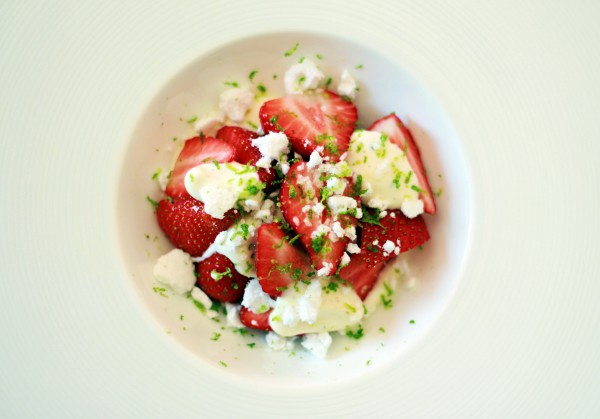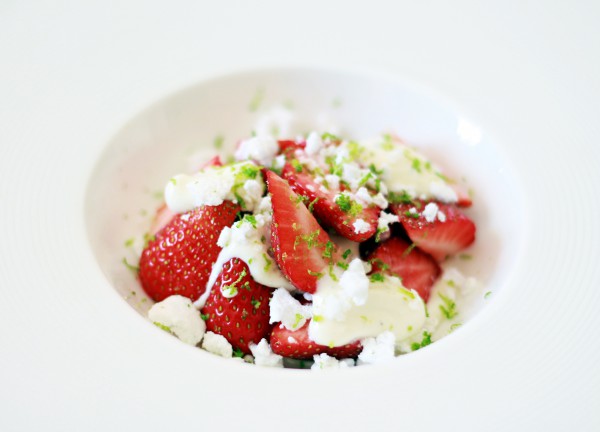 Tags: lime, meringue, recipes, strawberry, sugar, summer, sweden, vanilla