A-Z Food Photography Project – F is for Fennel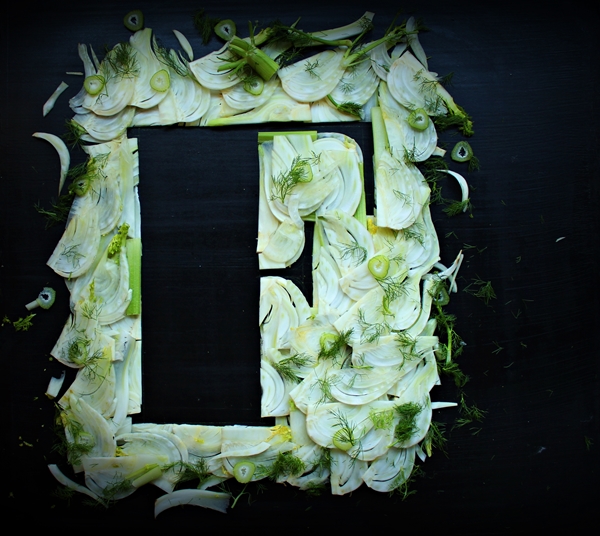 A-Z Food Photography Project keeps on going, it might not be improving but at least it is going. So now the time has come to the sixth letter and we chose F for Fennel, see how we did.
My god this is a frustrating project, one more letter that has turned out not very good. A semi-good idea poorly executed. This letter was not a favorite at all and as you can see by the result it kind of sucks.
Anyway I am committed to this project now so I will keep going, so let's take a look at how we did the fennel F in this A-Z Food Photography Project.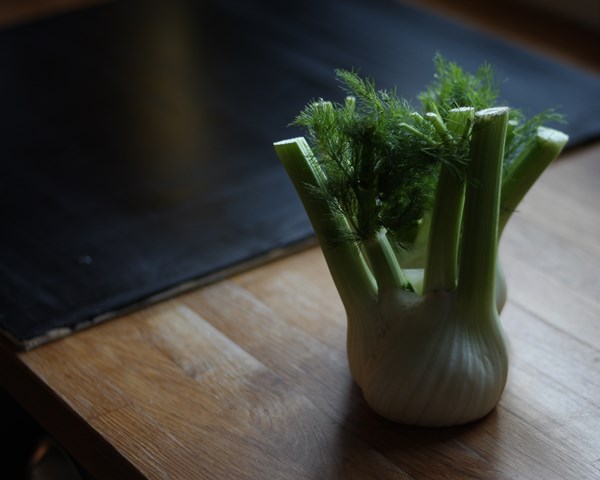 F is for Fennel
Foods that start with the letter F. I considered fish but saved that idea for a different letter. That idea is one of the few that I am looking forward to. I also considered french fries and figs but finally settled for fennel.
Mostly because I think it's a cool looking vegetable and it is also one of my favorite ones. If you are confused over this name it could be because it is sometimes called anise in the US. I prefer to call it fennel and if I wouldn't you would probably have been reading about some idiot who cut and photographed a bunch of french fries into a F by now.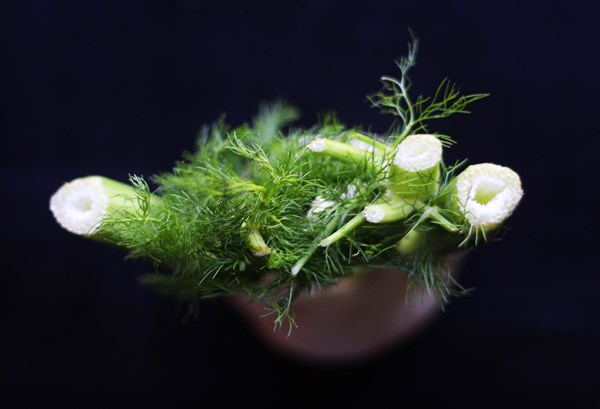 What I used
I went back to my black background again, I didn't want to use the same pink wallpaper that I used for the E is for Eggs and even though I have a few others nothing really matched. I considered white but I thought that would make the image too white with fennel being mostly white as well. So this was my setup and what I used.
Black background
Natural light
Knife
Fennel
Paper
Tripod
Camera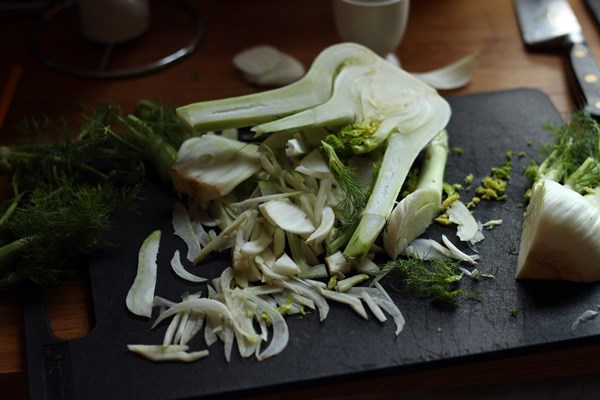 Shaping an F out of Fennel
Time to start making an F. First I had to decide on the shape, after some checking online for a cool looking I went with the same font as for the E is for Eggs. A Bodoni MT Black font E. I promise I will go for a different font next time.
I drew the F by hand onto my background and then started slicing the fennel. I started out trying to make the F out of Fennel but it was very hard to cut good looking pieces for the thin parts of the F.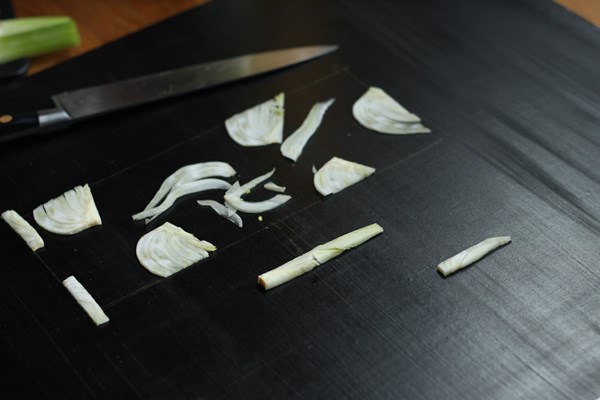 So after some trying I decided to use some negative space instead just like I did with the C is for Candy. That worked out better. I used two fennels to get enough slices to shape the F and added some extra on the sides.
With the font being so thin at certain places it was tough to see the shape in a good way besides from above. Finally I was quite happy with the shape and took the final photos using a tripod.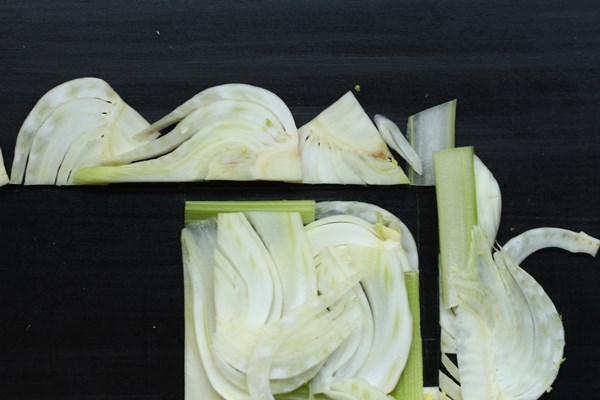 What I learned doing F is for Fennel
No letter without learning, this is what I learned this time around.
Don't make the letter too big, the F now is too big for the background which limits the possibilities when editing the photos later.

When using a well known font I need to be more precise. A slightly misshaped letter easily make everything look sloppy.

White vegetables reflect light and that can be tough to edit out later. Learn to set up light better or use other foods.
That's about it for now, next letter will be G that will be coming in a week or so. For that project there will be a new font and background. Chances are I will still be as frustrated as now.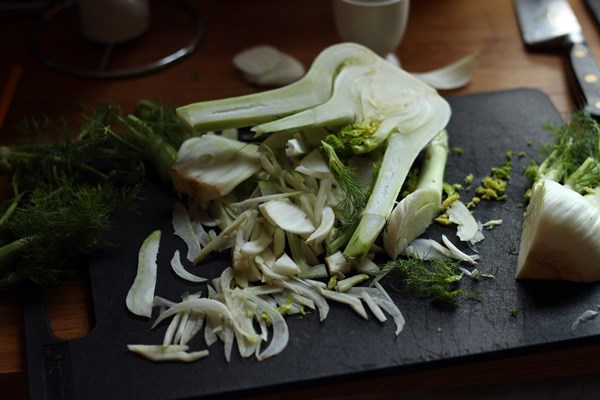 About A-Z Photography Project at Ateriet
A-Z Photography Project is a photo project here at Ateriet and at Instagram. The idea is to photograph each letter of the alphabet and let it represent one food or something edible. I am making the project for fun and to hopefully improve on my photography skills.
You can follow the project on Instagram under the tag #atozinfood where some of these photos will be published from our Instagram for Ateriet that you'll find at @AterietFood.
Feel free to share and contribute and come with critique about this project, just send us an email, leave a comment or connect on social media.