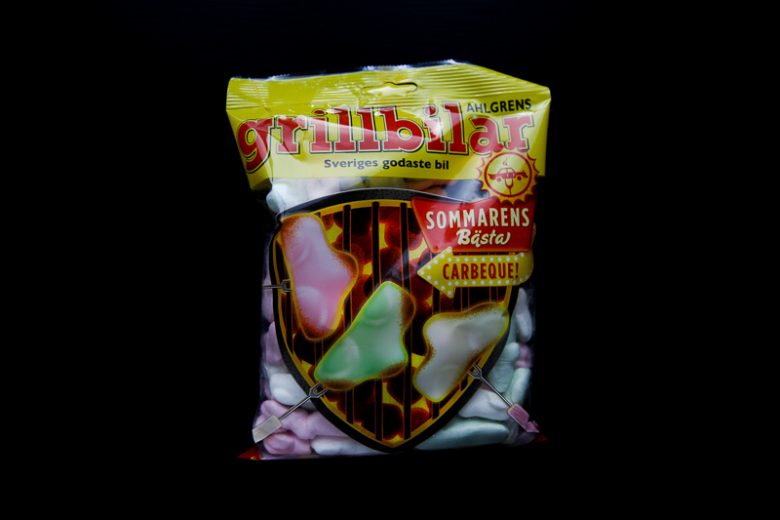 The classic Swedish candy Ahlgrens Bilar have come out in a bigger version made for grilling marshmallow-style, let's put them through my Ahlgrens Bilar Taste Test, the grilled version.
So it's time for the Ahlgrens Bilar Taste Test. But I'm not testing the original version but a bigger one called "Grillbilar" which directly translates to grilling cars. If you've ever been in Sweden or have Swedish friends chances are they have been treating you to the original version of Ahlgrens Bilar. We tend to brag about our candy. But in all honestly it is kind of great. If you haven't tried the original you can find them at IKEA lined up together with meatballs and lingonberries, definitely worth a try. Now let's move things along, as always let's start out with a brief history of Ahlgrens Bilar.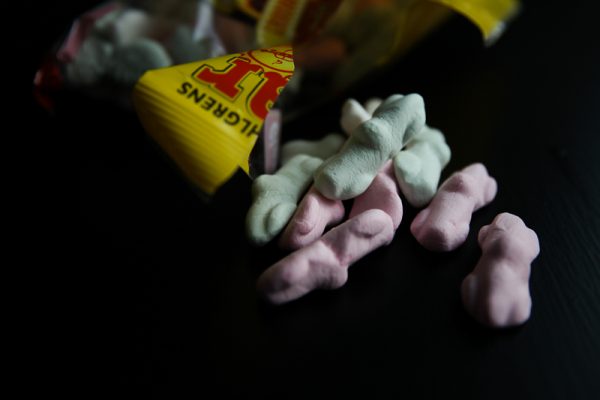 What is Ahlgrens Bilar?
Ahlgrens Bilar is a Swedish candy. Ahlgrens is the original brand and Bilar means cars in Swedish. The candy is a chewier version of marshmallows that is shaped like cars. The candies comes in green, pink and white in the original version.
The original factory Ahlgrens have been taken over and the candy is now owned and produced by Cloetta which is one of the major confectionary brands in Sweden.
The candy was first created in 1953 and it comes with a fun story. It was actually an attempt to make marshmallows. But things didn't go as planned, they got chewy and had a weird shape almost resembling a car. But they were delicious and Ahlgrens decided to sell the cars as they were. It turned out to be a success and Ahlgrens Bilar is now one of the most selling candies in Sweden.
There is also other varieties of Ahlgrens Bilar available like licorice, sour cars and now cars for grilling. Let's find out how good they are.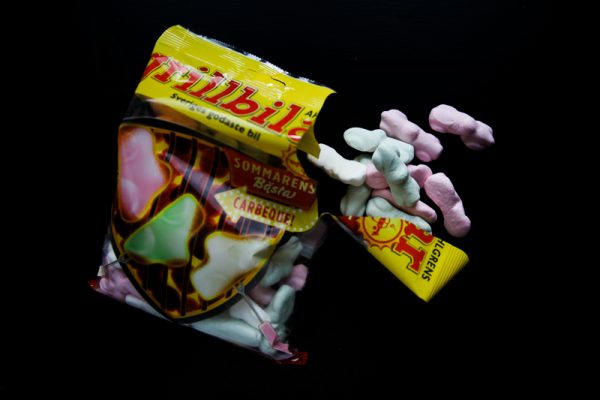 Packaging and Design
The bag looks like the original bag. Same colors and logo but instead of the name Bilar it now says Grillbilar. They also added the phrase "This summer's best carbecue", how can you not love that? On the back of the bag there are some other tips on how you can grill and serve the cars. It looks ok and for a limited edition product it's good enough and I like how they made it fun.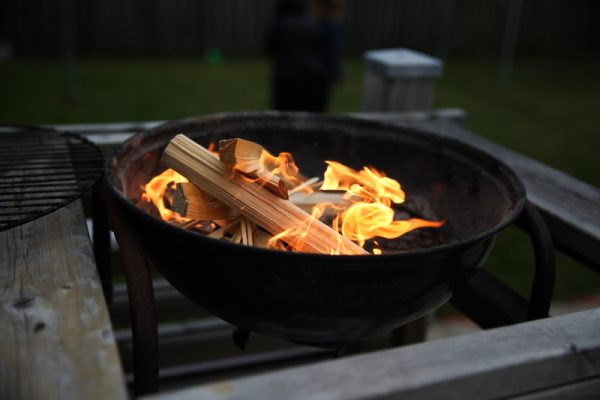 Time to grill some Ahlgrens Bilar
The cars are bigger than usual to make sure it is possible to grill them. Like they are they taste exactly like the regular cars, but since they are called Grilling cars I need to start a fire.
I grilled them on wooden skewers just the way you do with marshmallows. But sadly it's not what I had hoped.
Since the bilar are chewier they don't behave like marshmallows. They don't get that crust on the outside and warm almost liquid center of a perfectly roasted marshmallows. It is too chewy and the outside texture doesn't have the right crisp. The flavors of the cars doesn't really work warm either. I like the idea but these cars simply taste better as they are.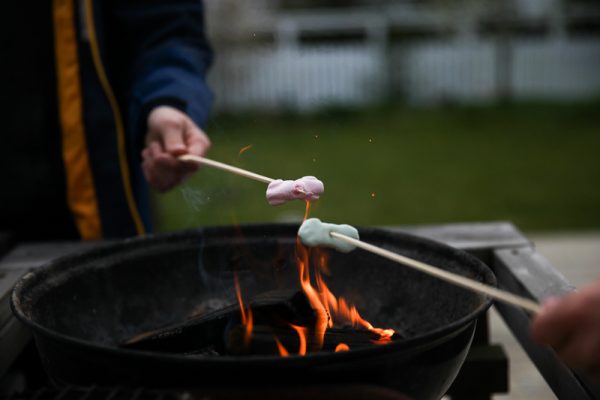 Ahlgrens Bilar Taste Test Result
I love the idea behind this. It's a perfect summer product and Cloetta have made it fun. But the product doesn't work grilled. Not in flavor and not in texture. This will probably still be a hit because for kids it's a fun thing to do. But for me I will stick with marshmallows and meat when it's time to fire up the grill. With that said I can't give the Grillbilar more than 2 out of 5. Stick with the original or skip the grilling part, because then they are an easy 4.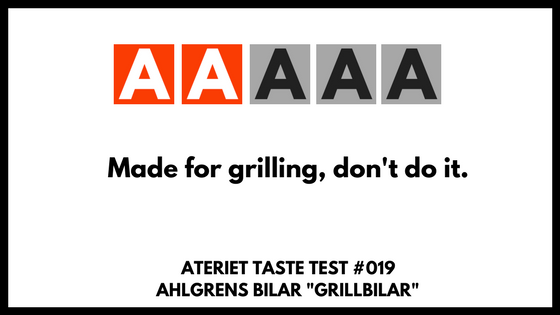 Info
Name: Ahlgrens Grillbilar
Brand: Ahlgrens
Bought: Sweden
Produced by: Cloetta
Price: 25 SEK / $2.80
Size: 250g / 0.55 lb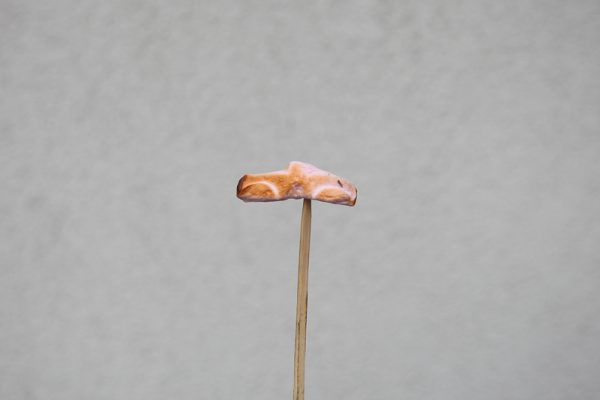 Taste Test at Ateriet
Taste Test at Ateriet is what it sounds like. We test food and drinks from all over the world and rate each product. The result is a grade that rates from 1-5 where 1 is bad and 5 is outstanding. This is also the only category at Ateriet where we might write down a product or brand. For any taste suggestions, opinions or if you have a product you want us to try contact us via email. For all Taste Tests check out the full coverage here.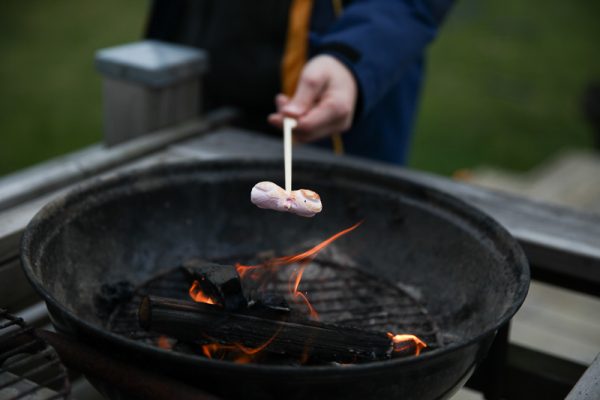 Tags: ahlgrens bilar, candy, cloetta, grill, marshmallows, sweden, taste test