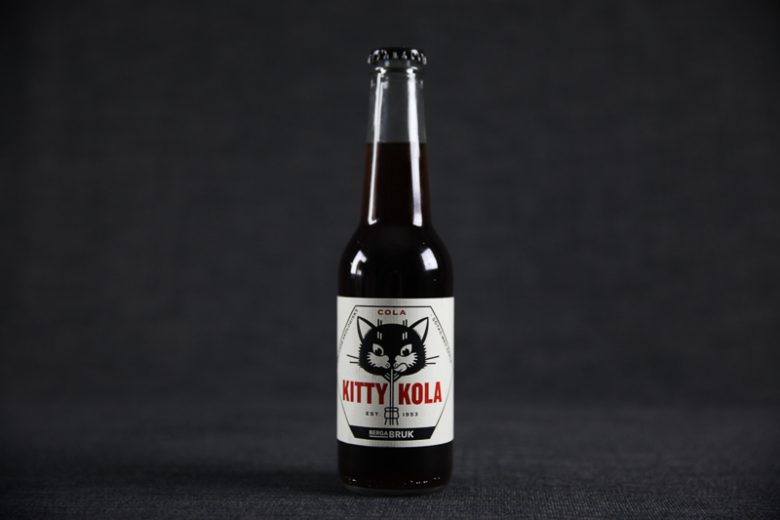 Time for the Kitty Kola Taste Test. Kitty Kola was a cola that was launched in Sweden in the 1950's. Now the recipe is updated and the cola and it's cool cat is back to take on the big soda companies. But how does it taste?
So it is time for the Kitty Kola Taste Test. But as always let's first find out what Kitty Kola is. This time the story is actually quite fun, this drink have come back from the 1950's to take on the world.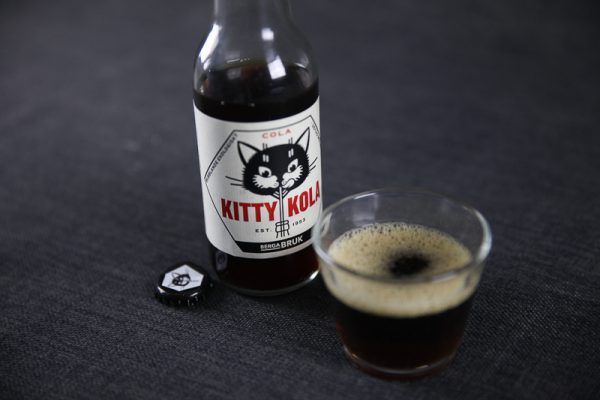 What is Kitty Kola?
The original Kitty Kola was a cola flavoured soft drink that was produced in Sweden by a few different breweries. From what I can find the drink came from England and was introduced in Sweden in 1953. Later the same year Coca-Cola was first launched in Sweden and the demand for Kitty Kola quickly went away.
The Kola was fully produced in Sweden and the glass bottles was also manufactured here at the Surte Glass Factory. It was also exported to a few countries, unclear exactly which ones. When I did a Google search for Kitty Kola I found some photos from the Swedish original and a few of an Arabic version of the Kola but nothing from England where it is said that Kitty Kola came from. I did find a company called Kitty Kola Company Limited that was founded in 1948 in London but that has been dissolved since.
I also found this image from a trademark application published in The Official Gazette in 1953. (source)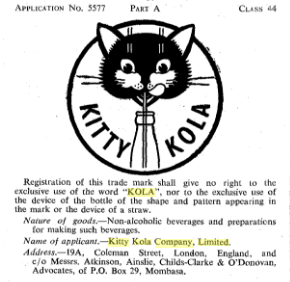 My guess is that a few people in England started the brand Kitty Kola and tried to sell it where they could. But once Coca-Cola got introduced Kitty Kola quickly got outcompeted. But now to the fun part, Kitty Kola is back in Sweden and I have tried it.
The New Kitty Kola
Now Kitty Kola is back, it was launched early in 2017 in Sweden by Berga Bruk. It is still a Cola but not the same as it was. The recipe has been re-developed and is now based on organic apples and flavored with ginger and kolabeans.
Besides the kola there is also a Kitty Kool which is a lemonade and Kitty Krazy that is flavored with ginger. Now let's do the Taste Test.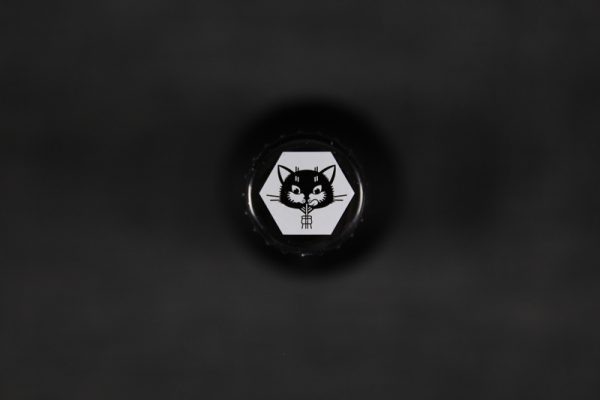 Packaging & Design
Just look at it. You really can't make a cooler looking soda than this can you? The bottle is a regular 275ml clear glass bottle with bottle cap. A clean white label with the original cat and the logo on. With design this good you don't need to make things anymore fancy, it looks so good on its own.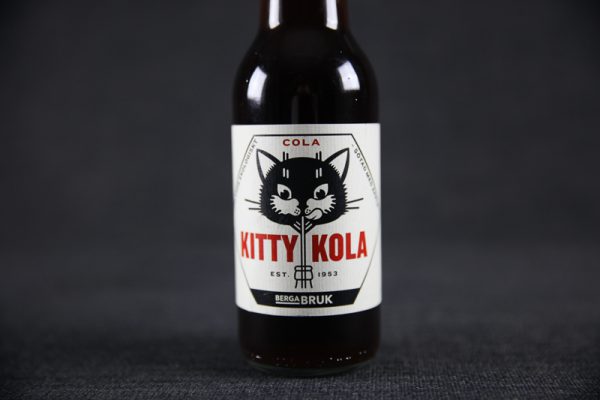 Ingredients
It is soda but it's good soda. Water, organic apple juice, organic ginger juice, apple extract, organic cola aroma, organic lemon juice and organic aromas. That's it. It doesn't really get any better if you want to have soda.
The sugar content is 8,5%, in regular Coca-Cola it is 10,6% so it is less sweet. The good thing is that the sugar in the Kitty products are all natural and comes from the organic juice.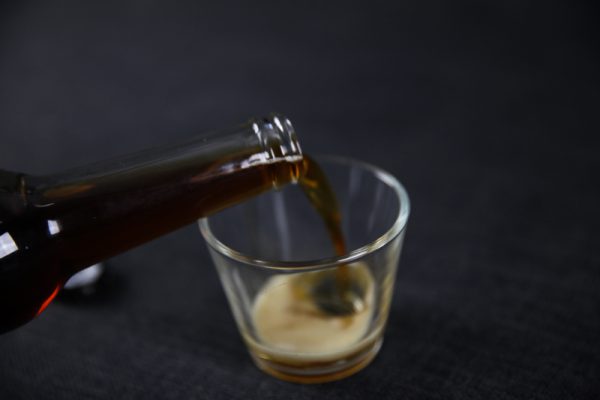 Kitty Kola Taste
So far so good but how does it taste? Sadly not that great. The color is brown, much lighter than regular cola and it has a sweet smell with notes of ginger and lemon.
To me the flavor is unbalanced, it feels like it doesn't hold together. A little bit like having a sip of apple juice and follow it up with a sip of ginger soda. It is also quite sour in a bad way.  Another tester said it reminded her of mulled wine and that felt really weird in a soda.
For me the biggest problem here is that it is called Kola. That makes me and everyone else to unintentionally compare it to Coca-Cola which is totally unfair to both. But this is a Taste Test and I'm sad to say that this was not a soda for me.
Taste Test Result
Kitty Kola does everything right. Cool name, great packaging and design, organic, low in sugar and a fun story. Sadly the flavor just isn't there and after all this is a Taste Test. With that I can't give it more than 2 out of 5.
I sincerely hope that the other Kitty drinks is better and that Kitty Kola survives this time. We do need better soda.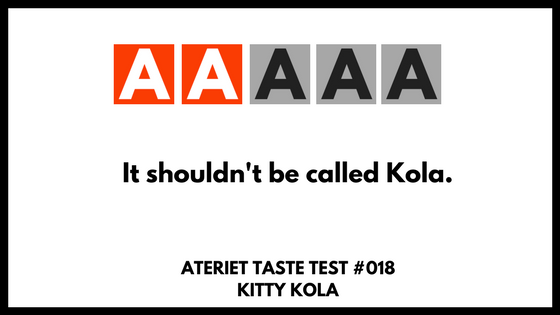 Info
Name: Kitty Kola
Brand: Kitty Kola
Bought: Stockholm, Sweden
Produced by: Berga Bruk
Price: 25 SEK / $2.80
Size: 275 ml / 9.3 oz
Taste Test at Ateriet
Taste Test at Ateriet is what it sounds like. We test food and drinks from all over the world and rate each product. The result is a grade that rates from 1-5 where 1 is bad and 5 is outstanding. This is also the only category at Ateriet where we might write down a product or brand. For any taste suggestions, opinions or if you have a product you want us to try contact us via email. For all Taste Tests check out the full coverage here.
Tags: berga bruk, coca-cola, coke, ginger, soda, sweden, taste test