Chef Q&A with Igor Grishechkin of Cococo Restaurant in St Petersburg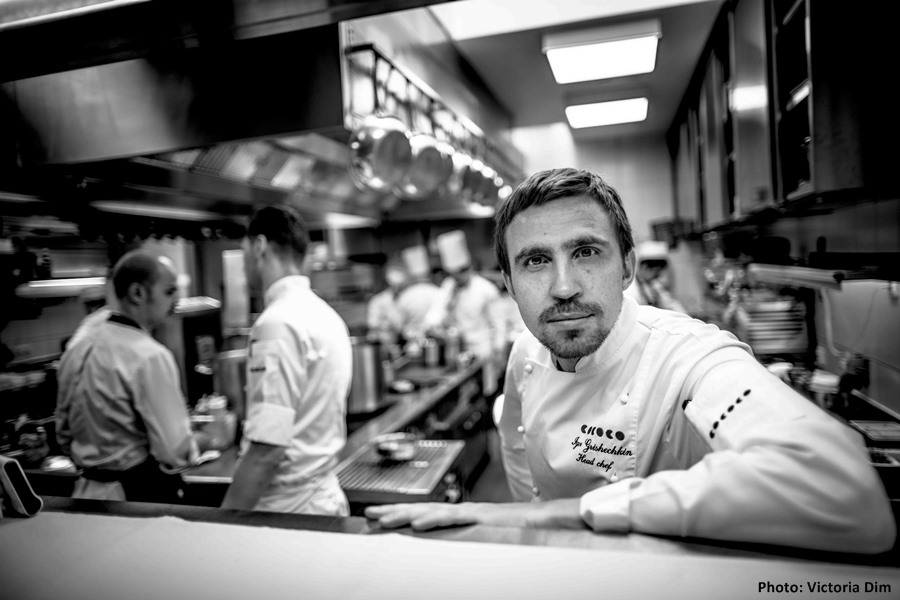 Igor Grishechkin is the Executive Chef at Cococo Restaurant in St Petersburg. Meet Igor in a talk about how he became a chef, the Russian food revolution and much more, keep reading.
When you plan your coming food destinations Russia might not be the first place you think of. However, there is an ongoing food revolution happening right now. New restaurants and talents emerge all the time. One of the restaurants at the center of this movement is Cococo restaurant in St Petersburg. It opened in 2012 by Chef Igor Grishechkin and Russian celebrity Matilda Shnurova after the two found each other via LavkaLavka, a Russian farmers cooperative that is helping Russian farmers organize and be able to supply their products to restaurants.
They both have a love for Russian produce and their food culture. So just months after their first meeting Cococo was opened. The restaurant is firmly set in the Russian heritage and food culture, and is constantly looking towards the future. I got the chance to talk to Igor Grishechkin about how he became a chef and his work at Cococo. Before we start the interview do watch the clip below, it will give you a great feel for the restaurant and what it is about.
You didn't start out as a Chef. Before you were in the army and was doing other types of work as well. What made you decide on becoming a chef?
Yes, I have started in an absolutely different field — my profession is called  "manager of social-cultural activity". I went to the army and changed a lot of jobs. At some point I realized that I'd love to find the right calling; that important thing I would do in my life rather than just earning money to live off. And the choice was obvious — I've always loved cooking and creating ever since childhood. I enrolled at cooking courses in Smolensk and moved to Moscow, willing to continue education and there I worked side by side with talented and professional chefs. After this, I moved to St. Petersburg where we created Cococo.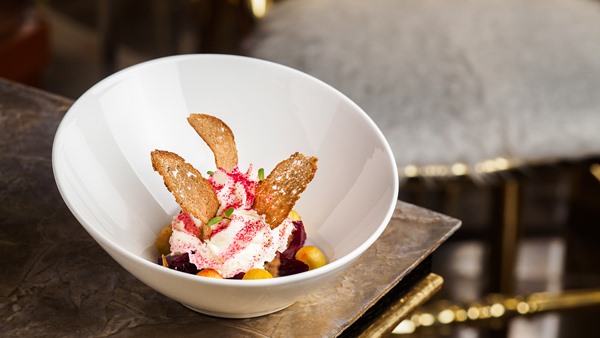 Can you describe the restaurant, what it is, and what you do?
CoCoCo is one of the first restaurants in Russia that work with so-called "new Russian cuisine". Simply defined, it lives according to specific criteria, mainly working with local produce and maintaining seasonality in the menu which isn't that easy in our region.
It agrees with modern gastronomic tendencies and logic itself. We use that we are rich with, everything that has been gathered, fished and produced in Russian North-West region in a specific season. According to this principle, we cook true Russian cuisine. 
The product itself is the foundation of any national cuisine and Russia is not an exception. This is not about fashion or patriotism, this is about what is close to Russian people. 
Some of the flavors are well-known since childhood, formed subconsciously. Maybe that's the reason for the popularity of some of our dishes, that they are filled with childhood memories and nostalgia. Forgotten products or those that got out of style, family recipes, traditional dishes – all of this is in our menu, just transformed into a modern, present cuisine.
During bitter Winter season we use root vegetables, grains and pre-cooked products, while Summer and Fall are generous with fresh herbs, vegetables, berries, and they are rotating, constantly shifting each other, because of that the restaurant changes the menu up to 20 times a year.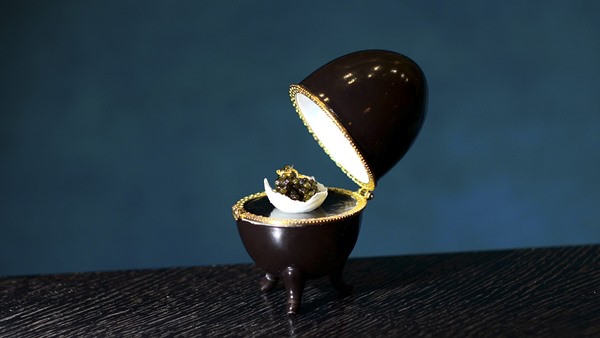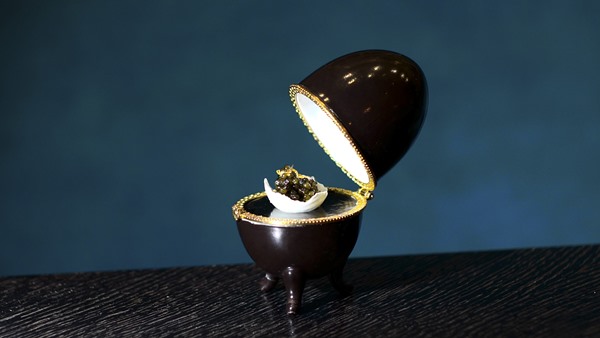 What is the future for you and the restaurant? Any big plans you can share?
Constantly to evolve and advance our team, and to reach new goals, new levels of quality, hospitality and service. Certainly to continue facing the international scene so everyone will know the nature Russian cuisine.
You and the restaurant are a part of the Russian Culinary revolution. To an outsider, can you describe what is going on in the Russian food scene?
There is a saying going on in Russia lately that chefs are the new rock stars. During only 5 years the industry has changed significantly: Russian cuisine has stepped out of shadows, facing the international arena, restaurants kitchens have become popular and being a cook more appealing.
This is great! On one hand, we are trying to catch up to our foreign colleagues and constantly learning a lot from them, but at the same time we started to value our own, unique and special path – keeping it close to the past while also looking far into the future.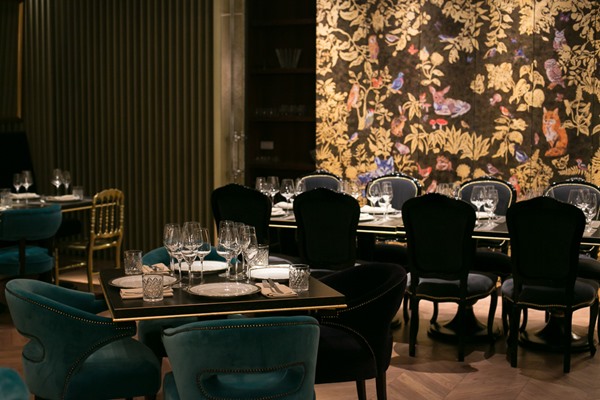 Do you think Russia has been overlooked as a culinary destination?
I believe we are in the very beginning of a long journey. We are not overlooked, we have simply just started gaining international attention, and I believe this interest will grow. I consider it inevitable. Russian restaurants and bars have started getting in foreign ratings, the international media started noticing us and you can hear many foreign languages in the dining room of CoCoCo.
You're working with traditional Russian ingredients in a modern way. What is the best part of working with your own ingredients?
At Cococo we work specifically with seasonal and local produce, which has a great impact on our ingredients assortment. We created this limits and challenged ourselves, and it can be really difficult every once in a while, but very interesting at the same time.
Seasonal products often force you to use them in a particular way. If you have something fresh and current then you have little time to think up a dish and the whole creating process goes very differently. My summer dishes are simple — they are more about interesting combinations and clear flavor. Whereas the winter menu is more thought over, worked out as it is a vastly more complicated process.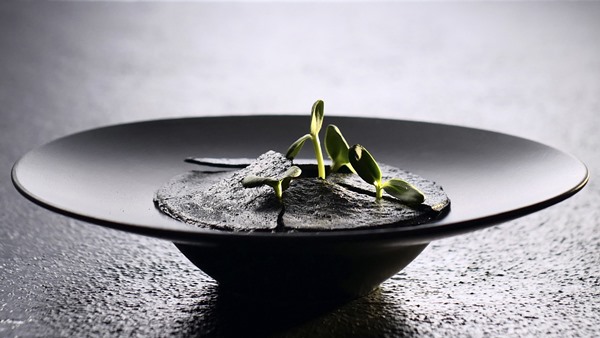 What is your favorite native ingredient, a thing that you can't find anywhere else?
I love Borodinsky bread and don't start my lunch without it. Sometimes I think it's a part of my DNA already. I also like baked milk very much – it's a hit! Pearl barley, dry Aspen mushrooms, Capelin caviar. These simple, but very distinctive products are why Russian cuisine is valued; they are its heart.
But we actually have much more interesting products right here. Just last year I've discovered numerous must-have products for myself: ark shell shellfish from the Sea of Japan, black Kaluga caviar, wild celery, red-cup fungus, which is the mushrooms first to appear in the forest during spring.
Do you have a guilty pleasure in food?
Ramen, for sure. I often cook it at home and always try to taste some around the world.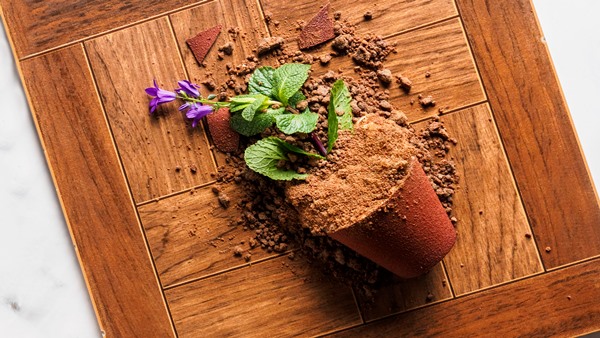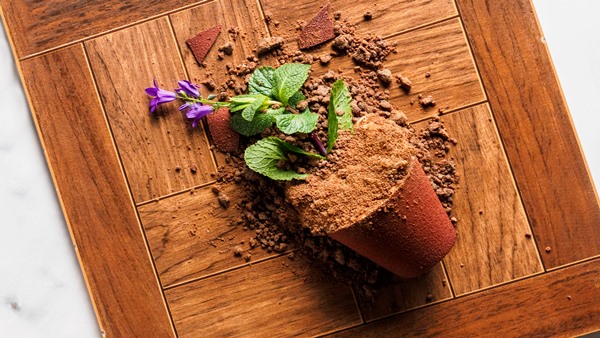 Do you have another passion besides food? Something that you do on a day off to do something else?
The main passion outside of work for me is my family. Furthermore, I prefer quiet hobbies, the ones where I can be by myself – hiking, mountains, with tents, without phones, total solitude. I like roller-skating, cycling. I also love cinema.
What is your favorite culinary destination?
Copenhagen because of Noma. The last couple of years we have visited Noma 5 times with our team, went to their pop up in Mexico; every time they astonish and amaze us. Noma is definitely a gastronomical phenomenon. The one we try to level with, the one inspiring us. Noma is it.
Thank you for your time Igor and keep cooking!
Name: Igor Grishechkin
Age: 37
Birth City: Smolensk, Russia.
Current City: Saint Petersburg, Russia
Education: Social and cultural activities management, Smolensk State University.
Previous profession: Social and cultural activities manager.
Favorite Quote: If you want it done best – do it yourself.
About Cococo Restaurant
Cococo Restaurant was opened in 2012 in St Petersburg, Russia by Igor Grishechkin and Matilda Shnurova. From the start, the goal was clear, work with local farmers, local products and the bountiful food of North-West Russia in a modern way. The result is a restaurant that is clearly modern and undeniably Russian. Something to consider for your next culinary trip without question.
Check out Cococo via Instagram and Facebook, for menus and reservations head over here.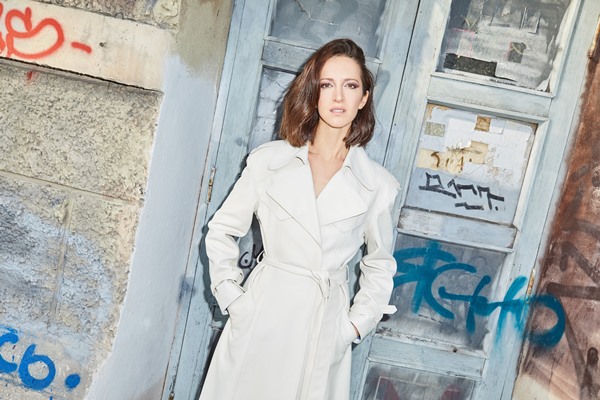 About Ateriet's Chef Q&A
Chef Q&A at Ateriet is my way of giving great chefs the respect they deserve. I interview chefs from all over the world with the stuff I want to know. If you know a chef I should interview or have any other suggestions don't be afraid to let me know, just leave a comment or send an email. You can read my other Chef Q&A's here or explore all these great chefs and restaurants in my Chef Q&A Map, you'll find it here.