Geléhallon Taste Test – Let's Eat Some Swedish Gumdrops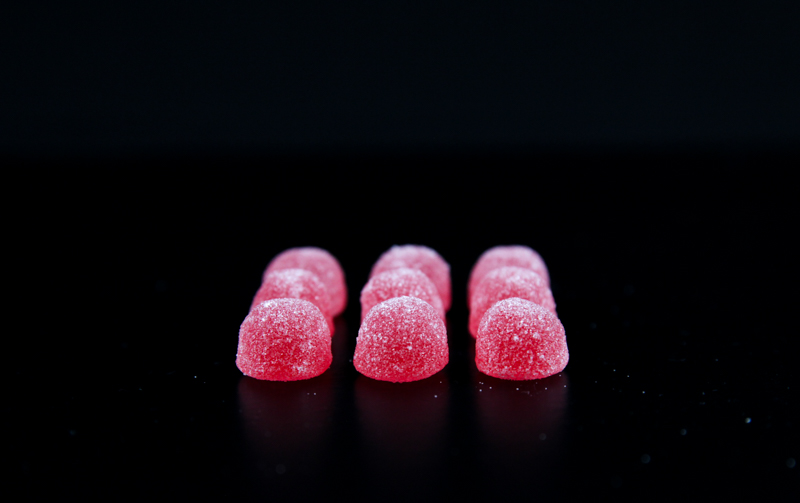 In this Taste Test I try the Swedish candy Geléhallon or Gumdrops as they're called in English. Let's see how I like this classic candy.
So let's find out what Geléhallon is before the eating begins. In Sweden Geléhallon translates to Jelly Raspberries, this is because of the color and the raspberry shape of the candy. In English these candies are called Gumdrops and you can find them in all sorts of flavors and colors.
In Sweden it's rare to find any other varieties besides the red ones. The name is not protected and it's not a brand name so there are plenty of producers of Geléhallon. In Swedish it's a classic and it's been around for a long time in other parts of the world as well. Let's check out some history.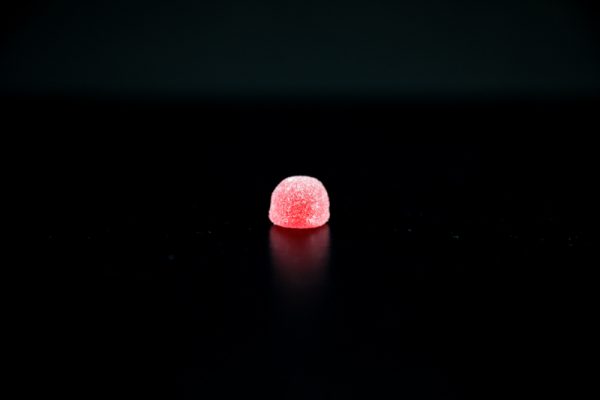 Where and when Geléhallon or Gumdrops was invented.
It's not exactly clear when the Gumdrop was invented but the first reliable source is an ad that was printed in 1860 in Port Townsend, Washington. It is believed that this type of Gumdrop was a bit different from the ones we're used to today.
Percy Truesdell is often credited with creating the modern Gumdrop in Ohio in 1915. He created a new recipe with better texture and became known as the Gumdrop King, not a bad title to have I guess.
The first claims of the Swedish variety Geléhallon dates back to 1904 where it just like in the US was mentioned in an ad for candy. It is believed that Geléhallon was already a known candy by that time, why else mention it in an ad?
The modern Geléhallon can be found in any candy store or supermarket in Sweden and has always been a popular candy.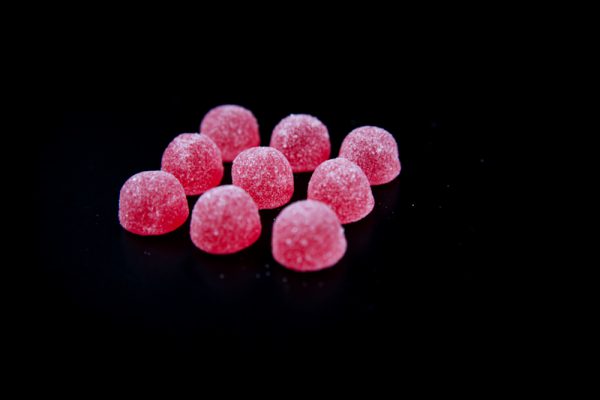 Cloetta Geléhallon Taste Test
I chose the Geléhallon from Cloetta. This is because it's one of the biggest candy makers in Sweden and is considered the standard for Geléhallon.
Packaging and Design
Functional but boring. The design is nothing to speak of and the same goes for the bag. Which is kind of weird because the actual candy looks really cool, why not use a packaging that is just as cool?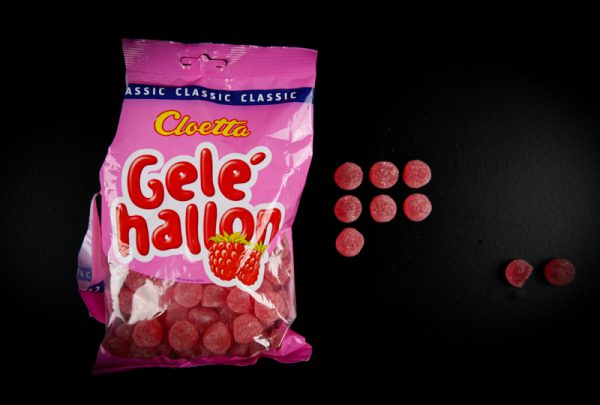 Taste Test Result
These are absolutely delicious. The texture is perfect, chewy with just the right bite. The flavor is of course sweet but maybe not as sweet as you might expect. The Geléhallon is covered with small pearls of sugar that is perfectly sized. In many other producers Geléhallon they can be too big or crunchy, these are perfect.
The flavor is clear with a artificial raspberry flavor to it. In a good way.
I haven't eaten Geléhallon for a long time before this test but this was somewhat of a rediscovery for me. The next time I'm getting candy there's a big chance I'm getting some more of these.
So what we have here is our first top graded test. Five out of five. Sure it's candy so it's bad for you but that's understood when you buy it. The packaging is not something to remember but with such a great product you can't really blame the packaging. Now go buy some.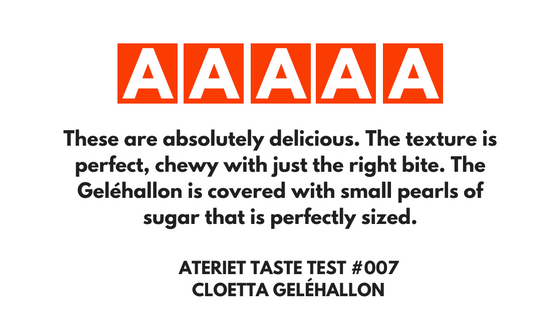 Info
Name: Geléhallon
Brand: Cloetta
Bought: Sweden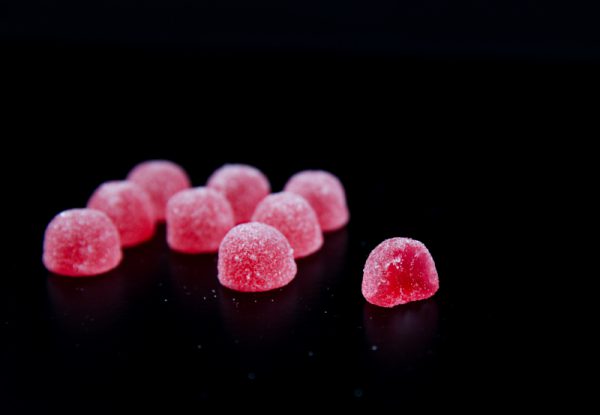 Taste Test at Ateriet
Taste Test at Ateriet is what it sounds like. We test food and drinks from all over the world and rate each product. The result is a grade that rates from 1-5 where 1 is bad and 5 is outstanding. This is also the only category at Ateriet where we might write down a product or brand. For any taste suggestions, opinions or if you have a product you want us to try contact us via email. For all Taste Tests check out the full coverage here.