Reese's White Peanut Butter Cups Taste Test at Ateriet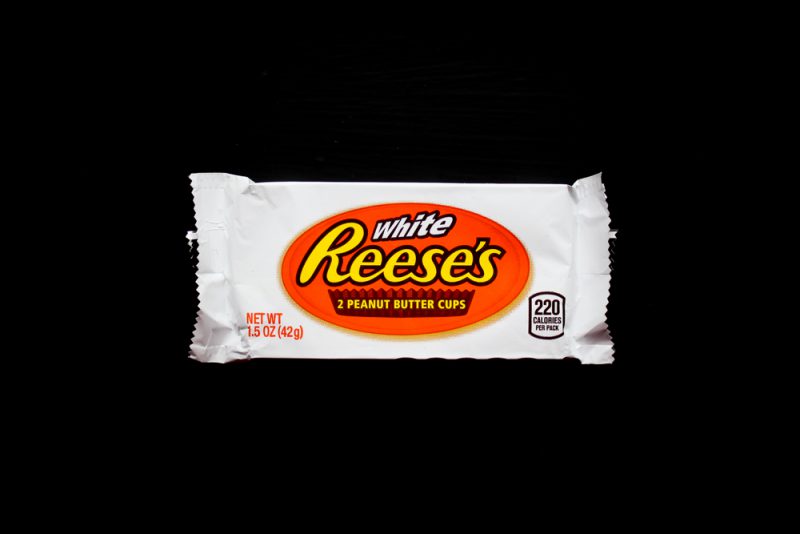 In this Taste Test I try the Reese's White Peanut Butter Cups, let's see how they hold up.
Reese's White Peanut Butter Cup is the white version of the American classic Reese's Peanut Butter Cup. Before I start the tasting let's check out some history of this candy.
Hershey and H.B Reese Candy Company
The Reese's Peanut Butter Cup was created in 1928 by Harry Burnett Reese in his basement in Hershey, Pennsylvania. He had previously worked for Hershey Company but left to start his own candy manufacturing. The company became The Harry Burnett Reese Candy Company. The peanut butter cup was the company's most popular product.
After H.B Reese passed in 1956 the company was merged with the Hershey Chocolate Corporation by H.B Reese's sons. The Reese's company is maintained as a subsidiary by Hershey. In 2012 Reese's was the best selling candy brand in the US.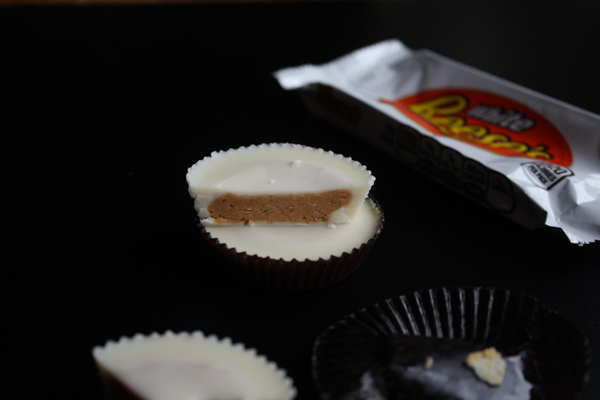 What is Reese's Peanut Butter Cup
The peanut butter cup is a cup of chocolate covered peanut butter. The standard one is covered in milk chocolate but there are many variations to the butter cups. In the test I'm trying the white chocolate version but there are other types like the ones you can see in the photo below. The thing that makes Reeses Reeses is always the combination of peanut butter and chocolate.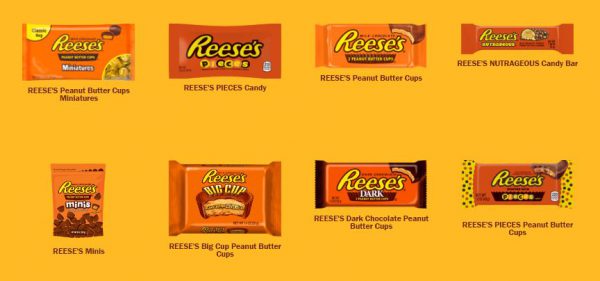 Reese's White Peanut Butter Cups Taste
This was somewhat of a surprise. Usually I find these cups way too sweet but this was not as sweet as I expected. Of course it is sweet but the saltiness of the peanut butter takes the edge off and it's actually really good.
The peanut butter is the main thing about the product and it tasty and not too smooth, you've got some of the texture left. I tried out the cups with some friends and family and everyone liked it, some even gave it the highest grade.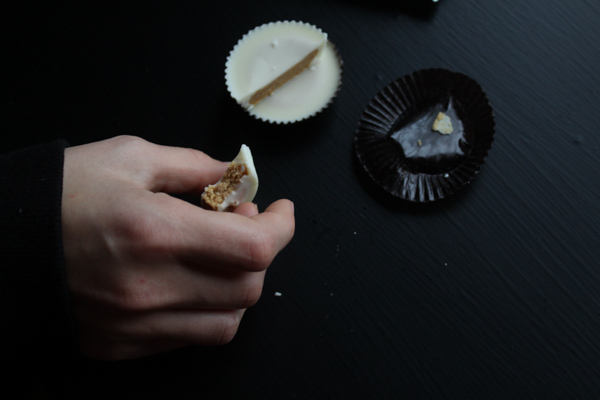 Packaging and Design
I really like the packaging and design. First the orange trademark color that's on every Reese's product goes great with white. Secondly it's kind of a cool product. Two chocolate cups filled with peanut butter is really a unique product.
The outer wrapper is made of a shiny foil and on the inside there is a small cardboard sheet that holds the cups in place. It works and it looks good.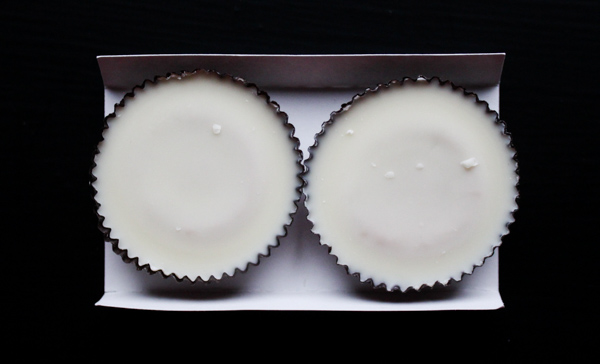 Value for money
This one is not really fair. I bought this in Sweden and it's the American version that has been imported. That means it's expensive. I paid 14.90 Swedish Kronor which is about $1.70, so a bit expensive but that's just because it's imported. So I have to say that the price is ok.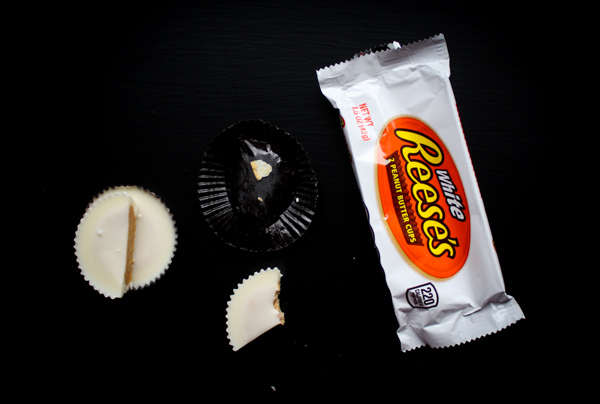 Ingredients
White chocolate and peanut butter should be the only ingredients in this but as with all candy there's a bunch of ingredients that you might not expect. I'm not really bothered by that but it would be nice with a few ingredients less. The cups do contain the somewhat controversial Polyglycerol polyricinoleate or PGPR which I could have done without.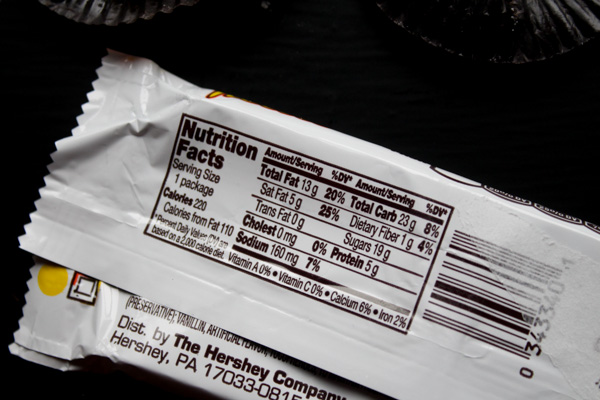 Final Taste Test Result
Surprisingly tasty. I love the classic style and my guess is that a product like this wouldn't have been released if someone came up with it today. I like the combination of the rich salty flavor of the peanuts with the chocolate. But it doesn't quite reach the highest grade. I'll give it a four out of five.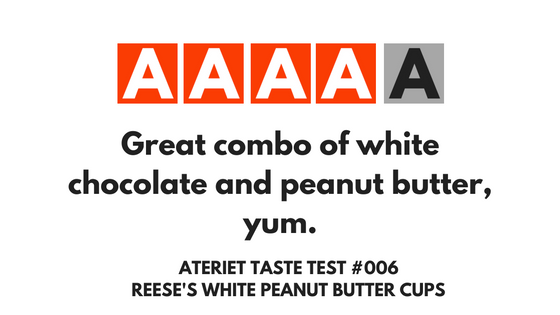 Info
Name: Reese's White Peanut Butter Cups
Price: 14.90 SEK / $1.70
Brand: Reese's / Hershey
Bought: Sweden
Produced: Not stated
Weight: 42 grams / 1.5 oz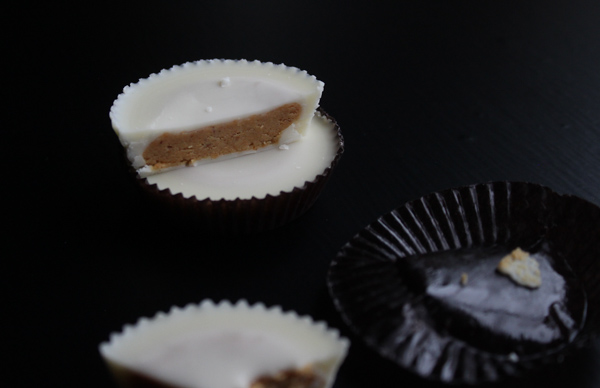 Taste Test at Ateriet
Taste Test at Ateriet is what it sounds like. We test food and drinks from all over the world and rate each product. The result is a grade that rates from 1-5 where 1 is bad and 5 is outstanding. This is also the only category at Ateriet where we might write down a product or brand. For any taste suggestions, opinions or if you have a product you want us to try contact us via email. For all Taste Tests check out the full coverage here.