A-Z Food Photography Project – N is for Nuts
Time for N and we are going nuts with it. Sorry about that, it had to be done. But we are moving forward with our A-Z Food Photography Project and we have reached the letter N and what better way to make it with nuts. So here it is, N is for Nuts.
This was one of the easier ones, at least for setting up and getting a decent shot. Only problem I had was choosing the background color, but let's go through the whole N is for Nuts shoot.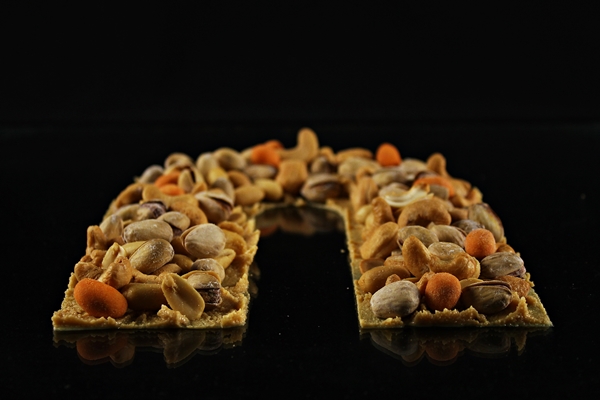 Going Nuts with N is for Nuts
I didn't go nuts at all actually, I just wanted to get the phrase going nuts into my headline. Anyway nuts was not the first choice for the N. The first idea was to go with noodles, to shape it I wanted to cut an N out of a square of ramen noodles.
Turns out that cutting a perfect N out of crispy ramen is virtually impossible, so after ruining two previously perfect squares of ramen I gave up on that idea. Sure I could have boiled it and shaped them in another way but I have some other pasta ideas coming later in this project so I chose not to.
My second choice was nectarines. I'm not sure if you know what the weather is like in Sweden in february but let's just say that we are not walking around handpicking warm nectarines of the branches.
So nuts it was.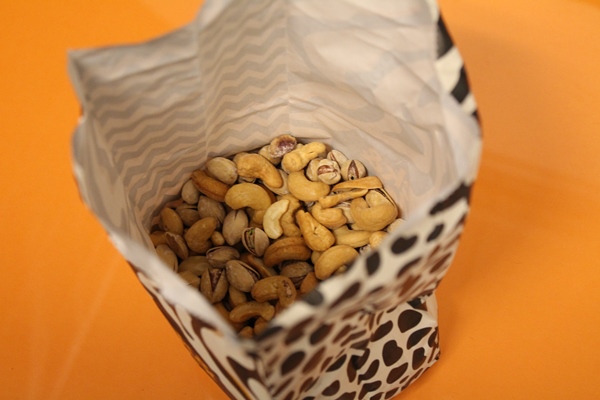 Choosing the N in N is for Nuts
N is a quite good looking letter and I had plenty of ideas for a font to use. But with the choice of using nuts I couldn't make any thin details, at least not with the design I had in mind. That meant going for a thick font. After going through a few fonts I finally settled for Bauhaus. I really like that font and it is not too similar to any of the fonts I've used before. Also it is super easy to draw so that is a plus.
After the shoot was done my wife pointed out that I just made the Unilever logo with nuts. I didn't realize that before but it's not far from the truth. Only upside down.
So if Unilever wants to buy a super expensive limited print of their logo  in nuts feel free to contact me, vacation time will be here soon. And they can hang it upside down if they want to.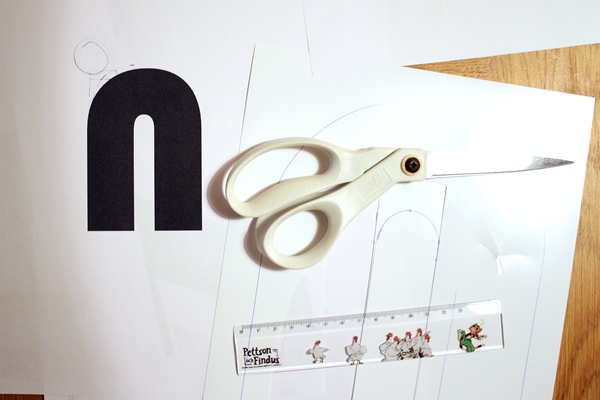 Making the N in N is for Nuts
So, time to make the N. Since the Bauhaus font is so simply designed I drew one myself on a thick piece of paper and then cut it out to use as a template. I did want to keep all the edges straight and wasn't sure on how I could make that happen with nuts.
Nuts are about as easy to cut straight as a square of ramen. So instead I made some peanut butter. It is super easy. Just blend peanuts until they are smooth and you'll have peanut butter.
I then smeared the peanut butter around the edges of the template, removed the template and filled the insides with mixed nuts. I used chilli coated peanuts, regular peanuts, pistachios and cashews.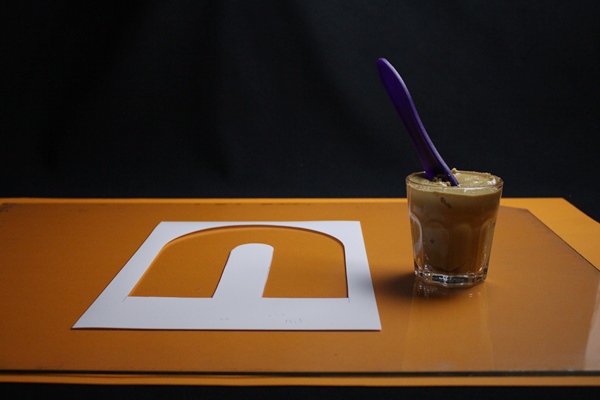 Choosing the background color
I didn't want to go back to my usual black, I feel like I've used it to often and it is more challenging to use another color. So I tried orange but things just looked wrong. I don't know what it is with that orange color. I have tried it in other projects and it almost never works, the only exception is when I spent an afternoon photographing mandarines.
So I went back to black. Whatever works, right?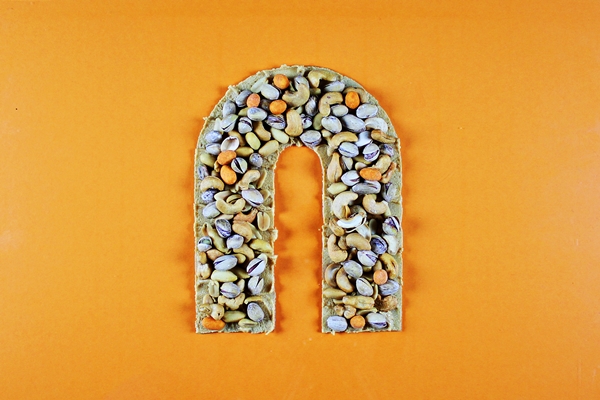 The setup
Smearing peanut butter on a good black background (or orange bad background) might ruin it so I went back to my old technique where I use a sheet of glass and place whatever background I want under the glass. Besides the risk of reflection it works great and is my favorite way to set up.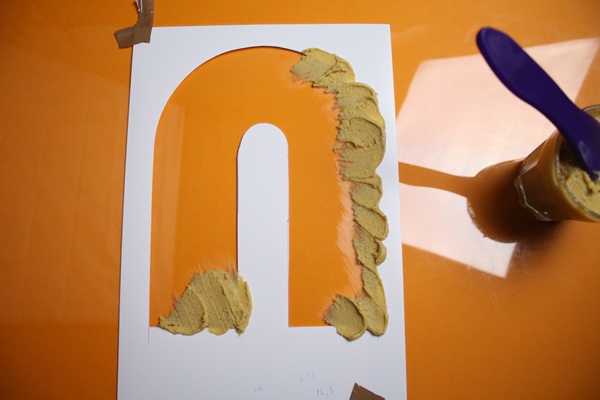 Besides that I used what I now always use. But I still listed it here if you're interested.
Camera

Tripod

Two softbox lights

Sheet of glass

1 bag of peanuts

1 small mixer to make peanut butter

1 bag of mixed nuts

black background

spatula or buttering knife for the peanut butter

cup of coffee, to keep whatever energy you might have left
That is about it, I'll be back with the next letter soon.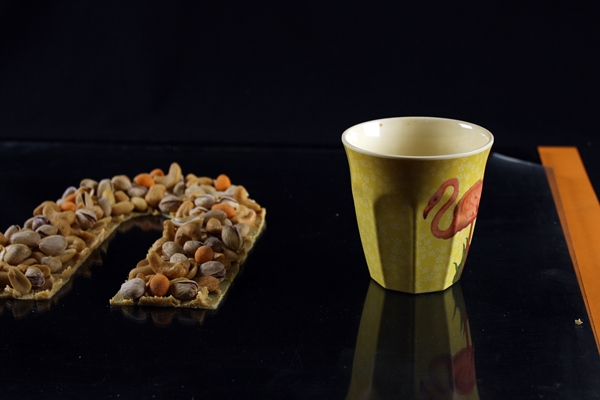 About A-Z Photography Project at Ateriet
A-Z Photography Project is a photo project here at Ateriet and at Instagram. The idea is to photograph each letter of the alphabet and let it represent one food or something edible. I am making the project for fun and to hopefully improve on my photography skills.
You can follow the project on Instagram under the tag #atozinfood where some of these photos will be published from our Instagram for Ateriet that you'll find at @AterietFood.
Feel free to share and contribute and come with critique about this project, just send us an email, leave a comment or connect on social media.