How To Make Amazing Wheat Tortillas for Tacos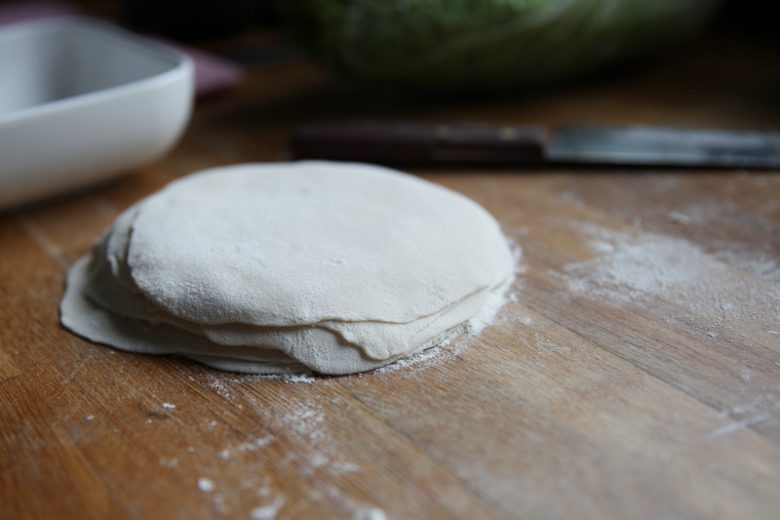 I love tacos more than most and to make even greater tacos you need to step up your taco game with homemade wheat tortillas. They are easy to make and I promise they will make your tacos so much better. So learn how to make wheat tortillas for tacos.
Like most of you, I usually buy my wheat tortillas when it's time to make tacos. That is part of the thing about making tacos at home. You just chop some stuff, open up a pack of bread and top it off with a bunch of great stuff.
But if you want to take your taco game to the next level you should try to make your own tortilla bread. It will require some work but I promise it will be worth it. Previously I made homemade masa corn tortillas here, get that recipe here.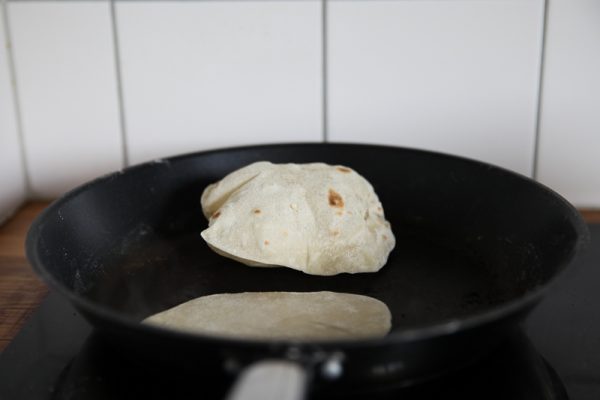 These wheat tortillas are just as good but different. Both the flavor and texture and consistency of the tortilla bread is different. I can honestly say that both these styles of tortilla bread are great. None is better than the other, just different. What I can say is that please try making them. Yes, it requires more work but I promise it will be worth it.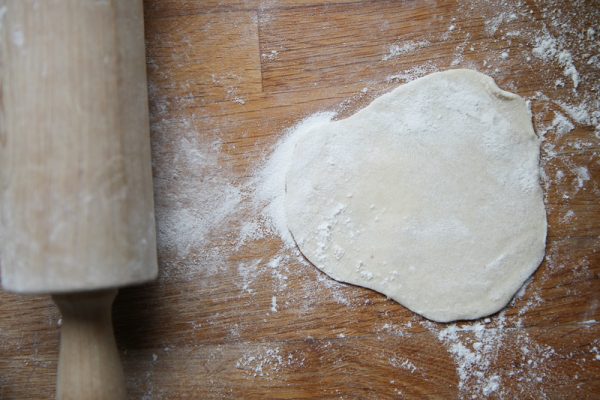 Wheat Tortillas Recipe
makes 20-30 tortillas
2.1 cups / 5 dl wheat flour
1 tsp salt
1 tsp baking powder
1 tbsp vegetable oil
1.2 cups / 3 dl water
Combine all the ingredients in a bowl and mix into a dough using a spoon or your hands. Put the dough on a counter and knead the dough until it is a firm dough. Leave to rest for at least half an hour. Then cut the dough into pieces and shape into balls. Make the balls a little bit smaller than a golf ball. This will be about the right size for a taco. Once rolled it will be about the size of a compact disc.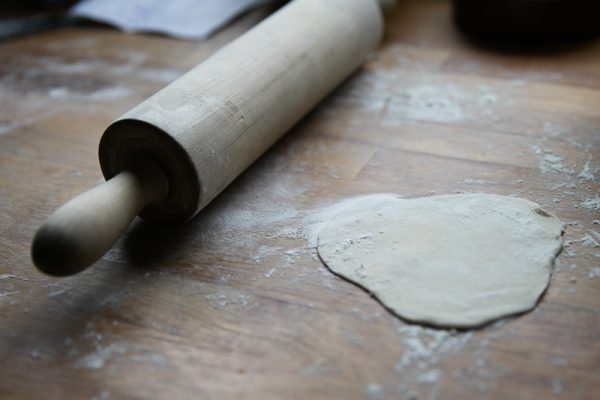 Roll out the balls using a rolling pin, dust with flour so the dough won't stick to the rolling pin. Once you've rolled all tortillas it is time to start cooking them.
Heat a frying pan fairly hot. My stove goes to ten and I set the heat to 7 and kept it at that while cooking all the tortillas. Add one and let it sit until you see bubbles forming on the side you can see. Flip the tortilla and cook on the other side until it blows up like a balloon. Then remove and cool under a towel or in a plastic bag.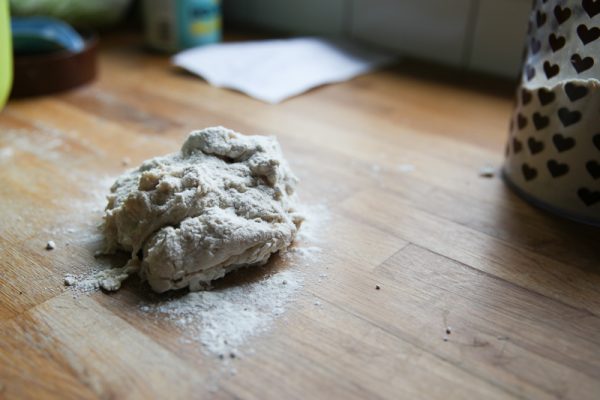 I used a plastic bag since it's an easy way to just toss one tortilla in at the time. But a kitchen towel works good as well.
That's it. Since the cooking takes a little bit of time you probably need to reheat the tortillas before serving. If kept packaged in a bag the tortillas will last at least a few days. Good luck!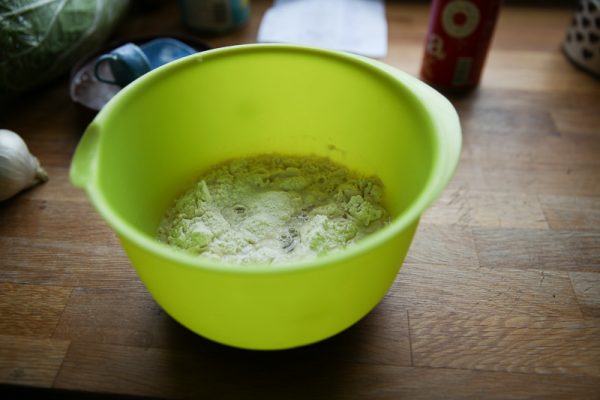 About Tacos at Ateriet
I love tacos. This means I keep making tacos and eating them and also post them here for everyone who shares this love. I try to step away from the classic tex-mex stuff and creating sort of my own twist on things. This is not easy in the world of tacos but that is part of the fun. For all my Taco Recipes visit the category taco recipes. You'll find not just great taco recipes but also great sides, toppings, and sauces.