Doisy and Dam Taste Test – Goji and Orange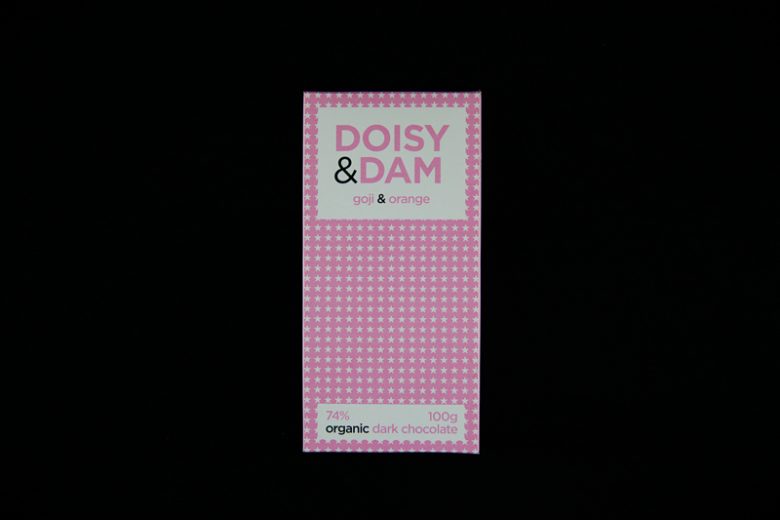 In this Doisy and Dam Taste Test I take on this luxury chocolate with Goji and Orange flavor, let's see how good it is.
Time for the Doisy and Dam Taste Test, I've tried the Goji and Orange variety, so let's see how good this chocolate really is. But first and as always let's start out with a brief history about what Doisy and Dam is.
What is Doisy and Dam?
Doisy and Dam is a chocolate brand founded in London in 2014 by Edward Smith and Richard Wilkinson. The duo got to know each other in school and dreamt for years about starting their own company up until they actually did in 2014.
Doisy and Dam got started with only £11.000 which was the total savings Edward and Richard owned between them. Since the start they have turned it into a successful business and acquired investors along the way. Today you can find Doisy and Dam chocolate at places like Sainsbury's and Whole Foods Market as well as a large number of independent stores.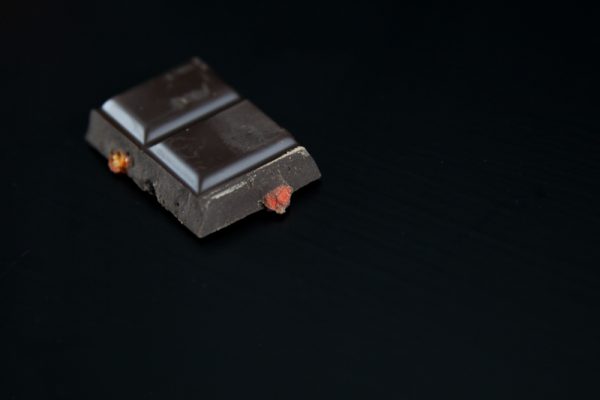 Where does the name come from?
Doisy and Dam is named after Edward Doisy and Henrik Dam who discovered Vitamin K. In 1943 they won the Nobel Prize for this discovery. Since both are duos and Vitamin K has plenty to do with health and nutrition using the scientists last names for creating this new brand seemed like a good fit. Now let's do some testing shall we
Doisy and Dam Taste Test
I'm trying the Doisy and Dam Goji and Orange in this Taste Test. I picked up the 80g bar at Whole Foods in London. It looked nice and you know it's chocolate so why not.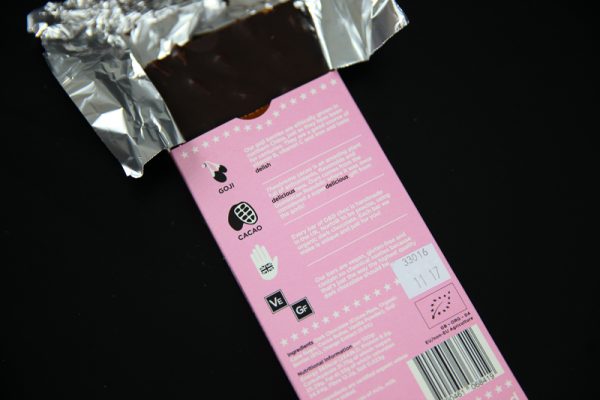 Packaging and Design
Nothing to complain about here. The packaging is a standard foil wrapped bar with an outer cardboard wrapping. More or less standard for chocolate. The color is pink and the white is small stars. I totally love the packaging for Doisy and Dam, this one just as much as the other varieties. It looks modern and is still clean. I even featured the packaging here at Ateriet before, check that out here.
Ingredients and Nutrition
This is the ingredient list for Goji and Orange from Doisy and Dam.
Dark Chocolate (Cocoa Mass, Organic Cane Sugar, Cocoa Butter, Vanilla Powder), Goji Berries (8%), Orange Extract (0.5%)
As far as chocolate go you can't make it much better than this. Nothing that is not needed, no additives. Just what it says it is. Love it. Now let's eat it.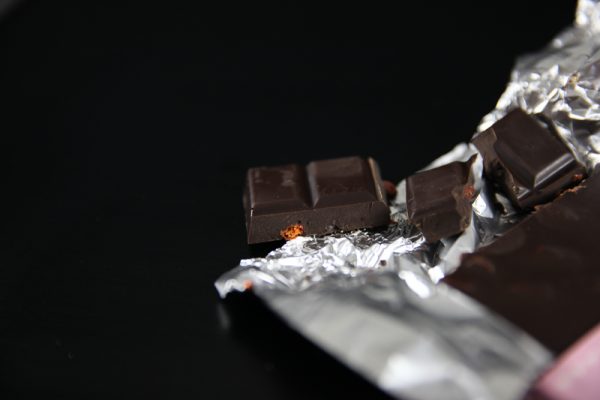 Doisy and Dam Flavor
The chocolate has 74% cocoa but is still not very bitter. It is super rich with a deep and complex chocolate flavor. It has a clear note of the orange and the whole pieces of goji berries makes the texture interesting. It also adds a nice acidity. For a dark chocolate with this much cacao it still feels quite creamy and not as dry as some chocolate in this range.
In short it is absolutely delicious, it is so rich you only need to eat a piece or two. I loved it but the chocolate still lasted a few days for me, what's not great about that?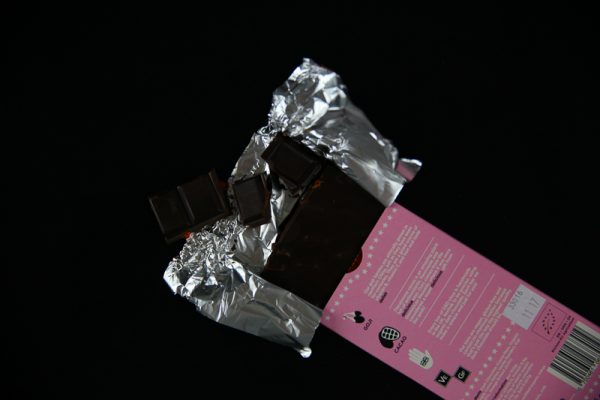 Doisy and Dam Taste Test Result
What's not to love about it. Great design, locally made (if you live in the UK), great flavor and nothing unnecessary added. The only possible grade for this chocolate is the highest. Five out of five. The only possible downside is the price. I paid about £4 for it which is very expensive. On the other hand it lasted longer and tasted better than most other chocolates so is it really expensive?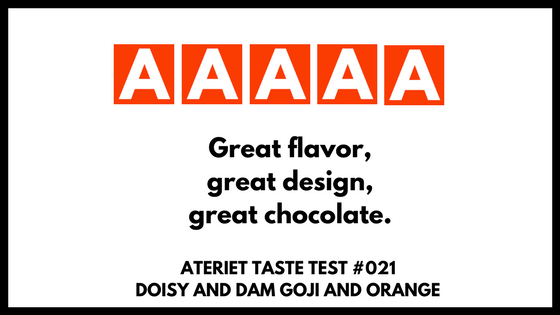 Info
Name: Doisy and Dam Goji and Orange
Brand: Doisy and Dam
Bought: Whole Foods London
Produced by: Doisy and Dam
Producing country: United Kingdom
Price: £4 / $5.20
Size: 100g / 3.5 oz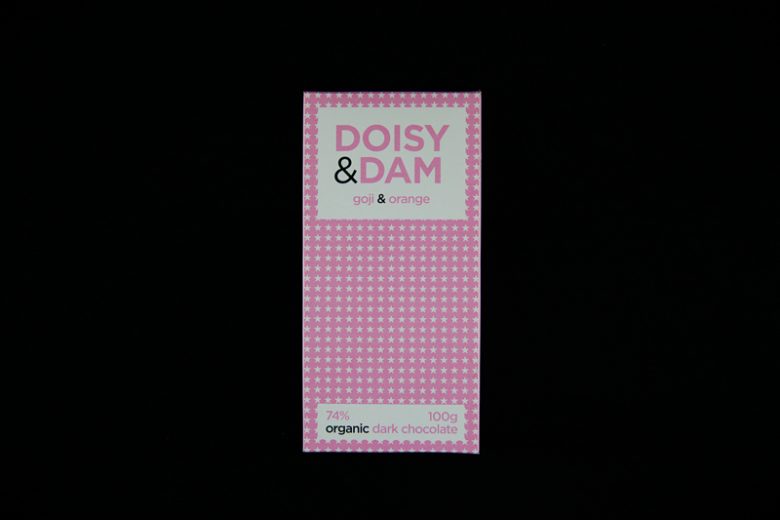 Taste Test at Ateriet
Taste Test at Ateriet is what it sounds like. We test food and drinks from all over the world and rate each product. The result is a grade that rates from 1-5 where 1 is bad and 5 is outstanding. This is also the only category at Ateriet where we might write down a product or brand. For any taste suggestions, opinions or if you have a product you want us to try contact us via email. For all Taste Tests check out the full coverage here.