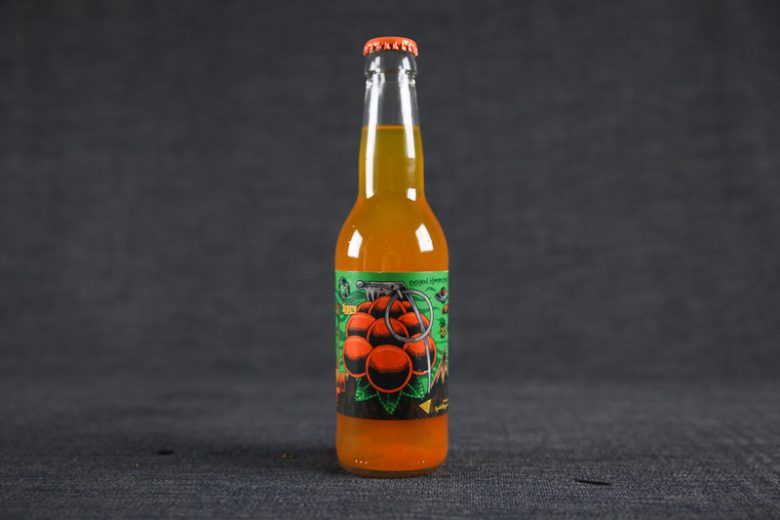 While shopping I found this new Cloudberry soda which is apparently the only cloudberry soda in the World, naturally I had to try it out. Read the Swedish cloudberry Soda Taste Test.
This cloudberry soda is as far as I know the only cloudberry soda in the world. The name is Hjortrongranat which translates to cloudberry grenade. It is created by a soda enthusiast from Umeå in Sweden. When I found this I had to put it through my Taste Test but as always before I start drinking let's check out the story behind this cloudberry soda. If you don't know what cloudberries are I have a full guide here.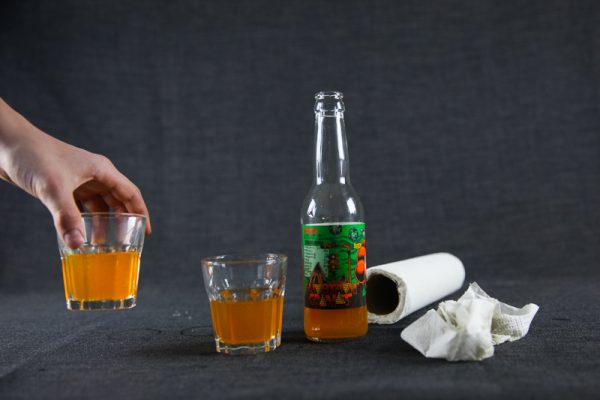 About Hjortrongranat – Cloudberry Soda
The cloudberry soda was created by designer and soda enthusiast Marc Strömberg. Since cloudberries primarily grow in the North of Sweden and Marc lives in Umeå there was a natural connection between geography and the love of soda that needed to come together. So Marc created Hjortongranat in collaboration with the brewery Nyckelbryggerier. The soda was an instant hit and Marc sold the first thousand bottles in a matter of days all by himself. Since then the soda has spread throughout Sweden and is now available in stores all over Sweden.
In addition to this Marc also creates great graphic design and has one of the coolest Instagram feeds ever. I'll revisit his designer skills later in the Taste Test. The Instagram feed is called Hardcore and Soda and there Marc pairs great hardcore music with his favorite sodas.
How can you not love that? Do check it out because you don't want to miss the pairing of Minor Threat and Cowboy Cream Soda or Comeback Kid and Canada Dry Cola. Now let's test this cloudberry soda.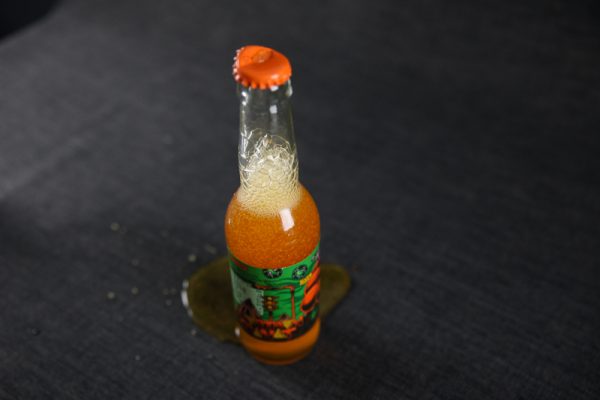 Hjortrongranat Cloudberry Soda Taste Test
So let's test this soda shall we, I'll start with what's in it and then we'll move on.
Ingredients
The soda contains water, sugar, cloudberry juice, citric acid, and carotene. That's about as good as it gets in soda. So nothing to complain about there.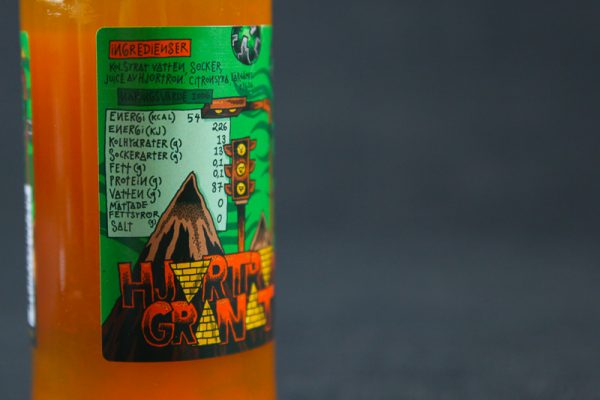 Packaging and Design
Marc is a designer which shows on the label. The bottle is a clear glass regular soda bottle. It works and is nice to drink out of. The label is amazing. A cloudberry hand grenade done in a graffiti style. This is hands down one of the best designs I've seen for a soda. Just look at it.
Cloudberry Soda Flavor
If you haven't tried cloudberries it can be hard to describe the flavor, this is how I described it in my post about the cloudberry.
The cloudberry is quite tart unless it's fully ripe. It has a little bit of acidity but not as much as in raspberries. The taste is somewhere in between a red currant and raspberries or blackberries. But the only way to truly know is to hunt down some berries to try.
That description still holds I think. The soda tastes intensely of cloudberry which is not weird since this is basically what is in it. Unlike many other sodas, this tastes just like real cloudberries which is great. Just think of the last raspberry soda you had, did it really taste like raspberries? I'm guessing not, this tastes like what it is and I love it.
The only downside when it comes to the flavor is that in my opinion it is a little bit too sweet and I would love a bit more acidity. But that's just details. Flavorwise a great tasting soda.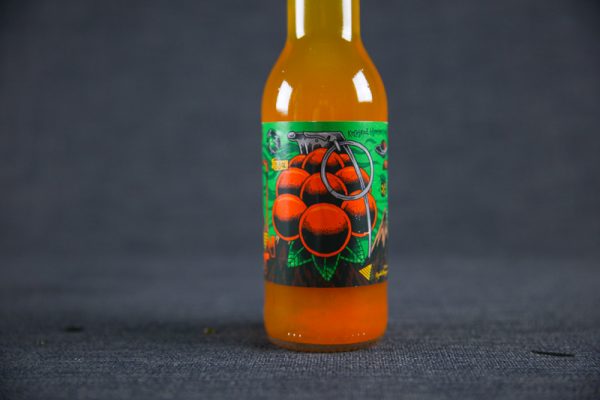 Cloudberry Soda Taste Test Result
Great idea, no bad ingredients, unique product, amazing design all made by a true lover of soda. The only possible grade here is five out of five. Sure I would love it a little less sweet but that's just details. In short, if you see this soda in stores, get one.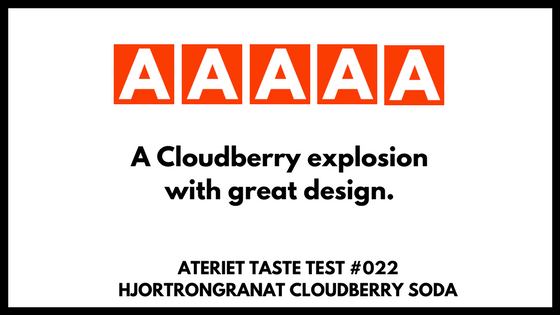 Info
Name: Hjortongranat Cloudberry Soda
Brand: Hjortongranat
Bought: NK, Stockholm
Produced by: Nyckelbryggeriet
Producing country: Sweden
Price: 30 SEK / $3.40
Size: 33cl
Taste Test at Ateriet
Taste Test at Ateriet is what it sounds like. We test food and drinks from all over the world and rate each product. The result is a grade that rates from 1-5 where 1 is bad and 5 are outstanding. This is also the only category at Ateriet where we might write down a product or brand. For any taste suggestions, opinions or if you have a product you want us to try contact us via email. For all Taste Tests check out the full coverage here.
Tags: cloudberry, hardcore, instagram, music, soda, sweden, umeå