T is for Tomato – A-Z Food Photography Project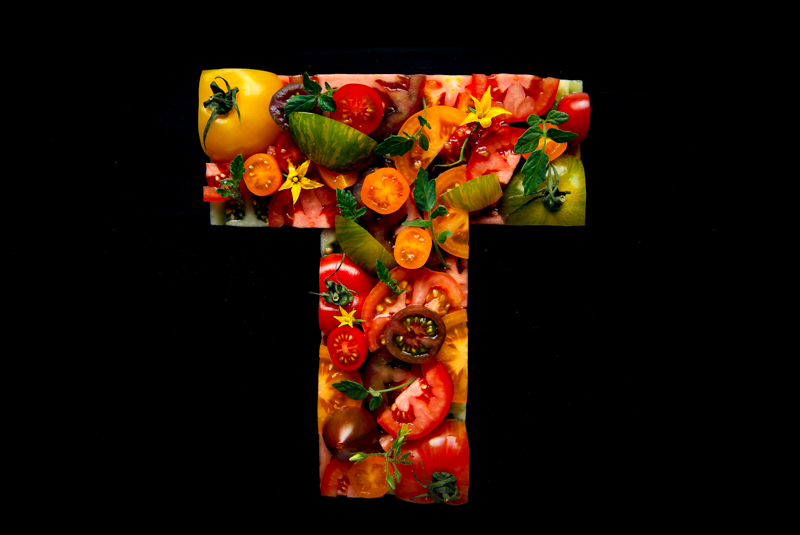 T is for Tomato is the next letter in my A-Z Food Photography Project letter, see how I made a tomato salad shaped like a T.
So I reached the T in this project and once again it was an obvious choice, it had to be T is for Tomato. Let's see how things went this time.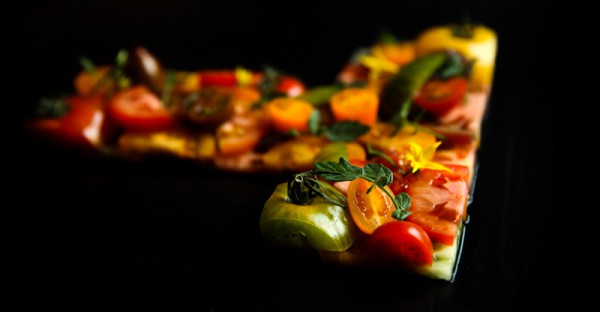 Choosing the T in T is for Tomato
As mentioned this was the obvious choice, even the most obvious ones of all this far. Since tomatoes comes in so many shapes and colors it was easy to decide on this one. All you need to do is visit a good shop for vegetables. That could be that great but expensive deli or maybe even your local supermarket, nowadays you can find good tomatoes almost everywhere.
So that's what I did, went to my favorite shop and picked a few cool looking ones. If you follow me on Instagram (which you of course should) then you've gotten a peek at these tomatoes already.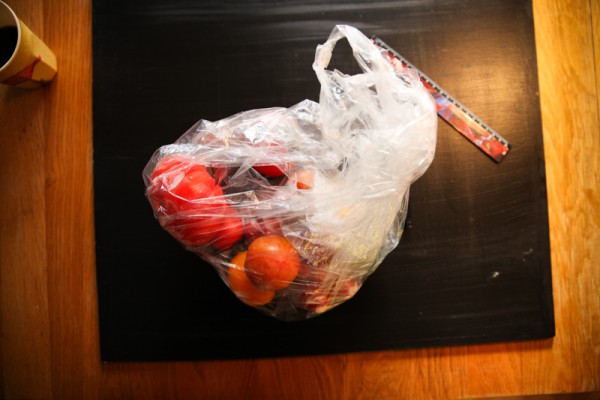 Choosing the font and background
Choosing the font was also easy this time. I made a simple block T. Since there are so many shapes and colors in the tomatoes already there is no need to complicate things with some fancy letter. A simple T shape is enough. The same goes for the background, there are so much color anyway so the only choice I had to make was between black and white. I think it comes to no surprise that I took black once again. My favorite background and one that works with everything, even black food.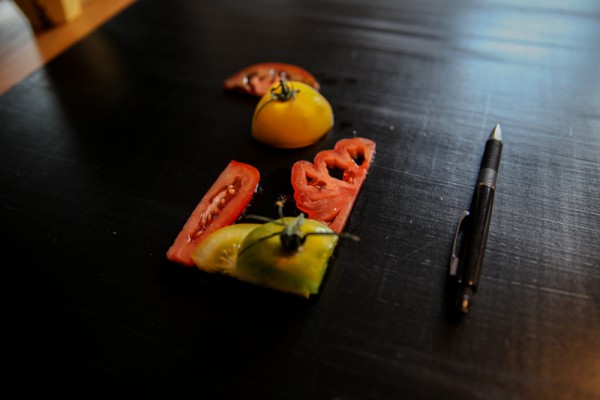 Chopping things up
Then it was all about chopping it up into a T is for Tomato. I more or less made a big tomato salad. First I sliced a few tomatoes to get all the sides lined up straight. Now they did tend to slide so things aren't completely straight in the photos.
That kind of sucks but is also the charm about the project. No photoshop for the actual shape. The only editing I do for the letters in this project is cropping, colors, exposure and stuff like that. I could make them more perfect but I think it would lose its charm then. Maybe in a future project.
Once I got the outer line ok it was all about adding pieces of tomatoes until it was complete. As a final decoration I took some leaves and tomato flowers from my own greenhouse and added it on top. I couldn't use tomatoes because they were far from ready when I did this shoot a couple of weeks ago.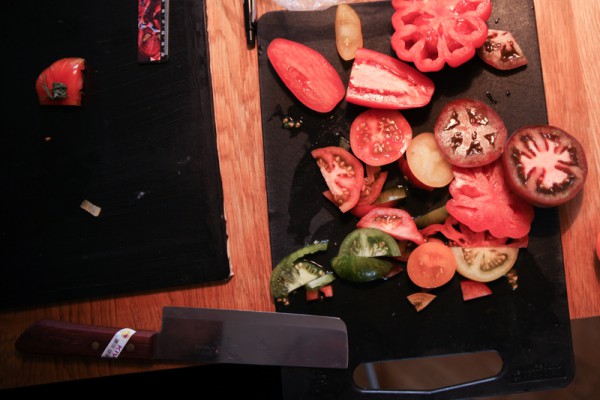 Taking the photos
Then it was time to photograph. Luckily it's now summer in Sweden which means that there is no shortage of natural light. So I took the photos in my kitchen right by a window and used a big piece of paper as a reflector, turned out ok.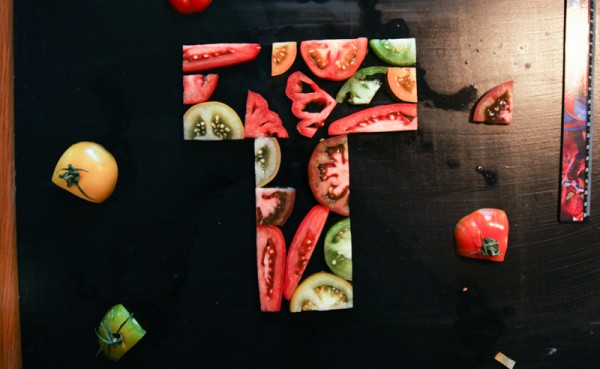 Photo tools
I talked setup many times here so I'm not going to go into that so much, but a few words on cameras and other tools. I used one of my Canon DSLR, it's an EOS 700D. That's an entry level DSLR and unless you're becoming a pro you can get great shots with it.
The same goes for the lenses, I have a few and it is great to be able to have that choice. But don't let money get in the way of a great shot. If you have a good idea you can get it done with a standard kit lens just as well.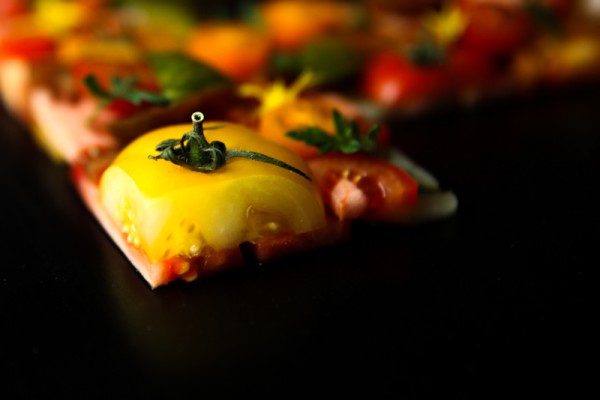 About A-Z Photography Project at Ateriet
A-Z Photography Project is a photo project here at Ateriet and at Instagram. The idea is to photograph each letter of the alphabet and let it represent one food or something edible. I am making the project for fun and to hopefully improve on my photography skills.
You can follow the project on Instagram under the tag #atozinfood where some of these photos will be published from our Instagram for Ateriet that you'll find at @AterietFood.
Feel free to share and contribute and come with critique about this project, just send us an email, leave a comment or connect on social media.