Breakfast at St John Bread & Wine at Spitalfields, London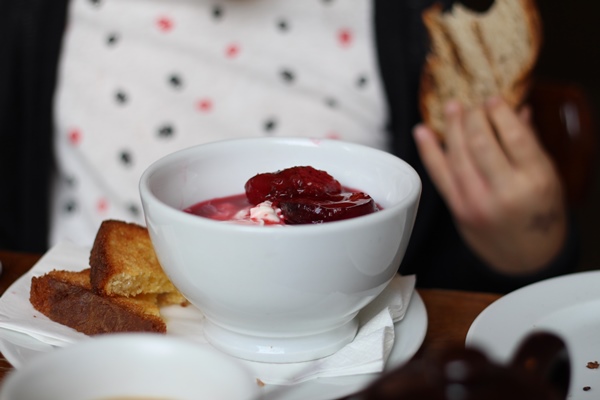 As one of the highlights at a trip to London we had breakfast at St John Bread & Wine at Spitalfields Market in London. Read all about the goodies and why you should go to.
Having breakfast out of your hotel is a great idea when you're on a trip. Sure hotels often have decent breakfasts as well but you are missing opportunities to squeeze in more visits to great places. So on your next trip make sure to check which great restaurants that serves breakfast.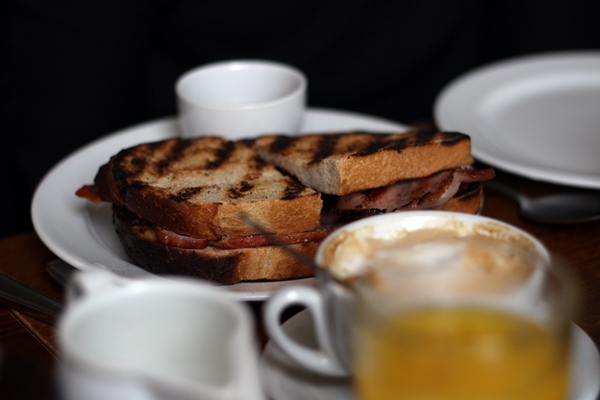 So on our latest trip to London with some meals planned we decided to go to St John Bread & Wine for breakfast. This is the little sister of Fergus Henderson's original highly acclaimed St John Restaurant. St John Bread & Wine is located on Commercial Street just across the street from Spitalfields Market and a block or so away from Brick Lane where there are plenty to see for both foodies and shoppers. So starting a day in London with a breakfast at St John seemed like a great idea.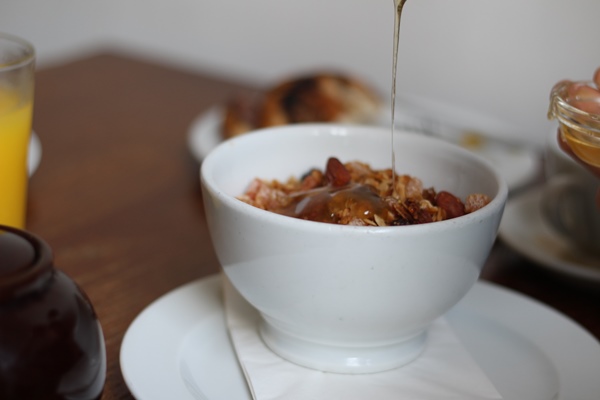 Interior and menu
St John has a no fuss rustic interior design. One big room, wooden furniture and a kitchen and bakery set along the back wall.
The breakfast menu at St John is short but sweet, a bacon sandwich, kidneys, kippers, granola, yoghurt and some more. We went with the more classic breakfast items, personally I like my kidneys for lunch.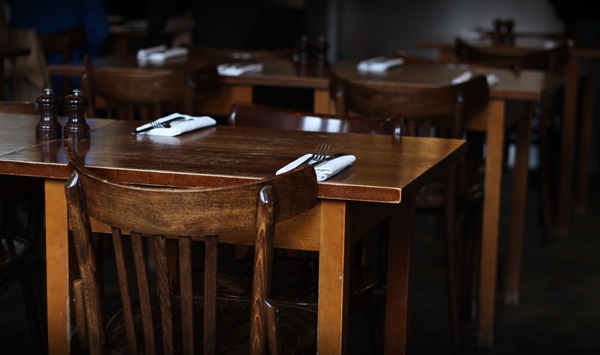 Great Quality and Super Tasty
We ordered the bacon sandwich, yogurt with poached plums and brioche, granola with honey and yoghurt and some toast and honey. Topped that off with coffee, tea and juice and we were good to go.
Every single item we got was more or less perfect, great tasting bacon in the bacon sandwich. Thick and fat yogurt with poached plums and vanilla. Granola with just the right amount of sweetness and crunch and great bread all the way.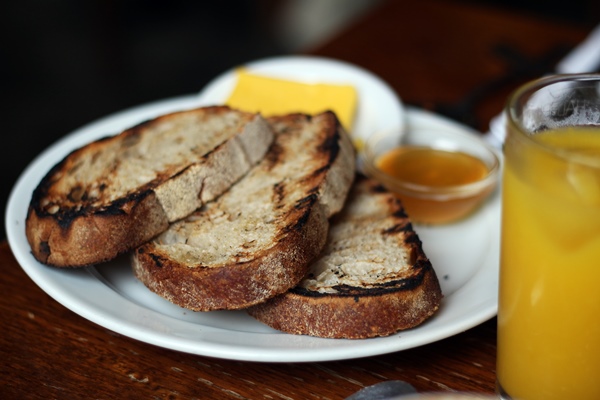 Sometimes it's hard for restaurants and chefs to dare to do the simple things. But if the simple things are done right there is no need to add anything complicated. The staff at St John Bread & Wine have made that perfectly clear and we highly recommend anyone who has the chance to start their day in London here.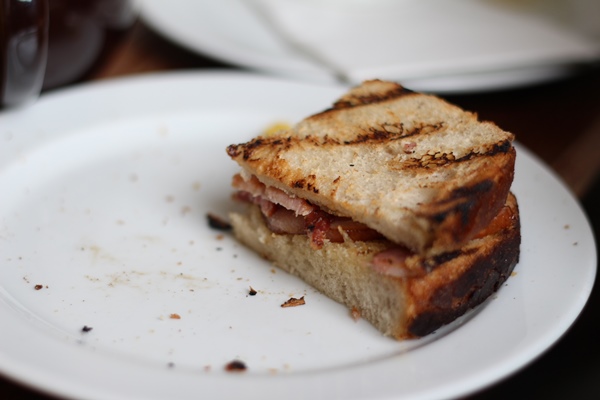 Or to quote these words by Fergus Henderson on breakfast
"An army marches better on a full tummy, likewise the best way to start the day is the taking of proper sustenance.
Perhaps you wake up having dreamt of a Bacon Sandwich? Well here you'll find the Bacon Sandwich of your nocturnal fantasies.
If it is steadying you require at this time in the morning, Porridge & Prunes is your man. Start the day right – eat breakfast!"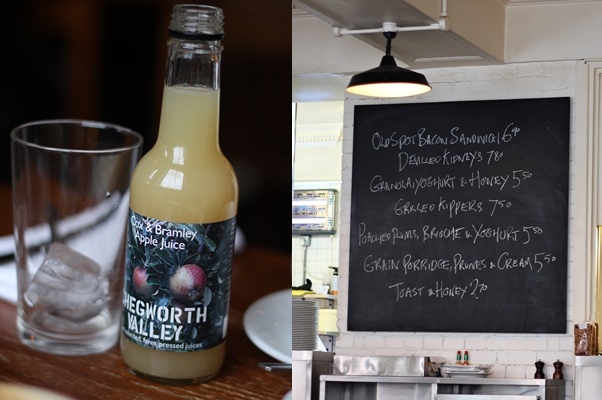 Location & hours
St John is located on 94-96 Commercial Street, E1 6LZ, London. They are open monday through sunday for breakfast, lunch and dinner.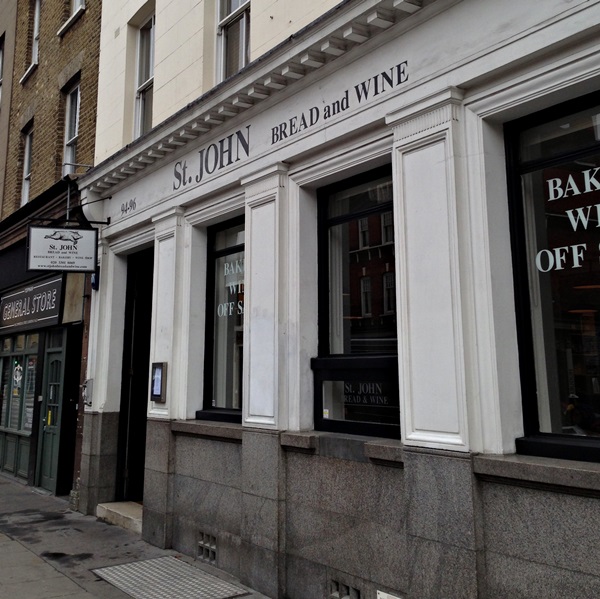 Ateriet Restaurant Reviews
Ateriet loves restaurants and we eat out as much as we can. Although Ateriet's focus is not mainly reviewing restaurants sometimes we find places that are worth writing about. All those can be found under the tag Restaurant Reviews. We visit way more restaurants than we write about. It's also worth noting that we don't give out grades or anything like that, we just eat. Then sometimes we write. Enjoy.