Chef Q&A with Justin Kingsley Hall of Sparrow + Wolf, Las Vegas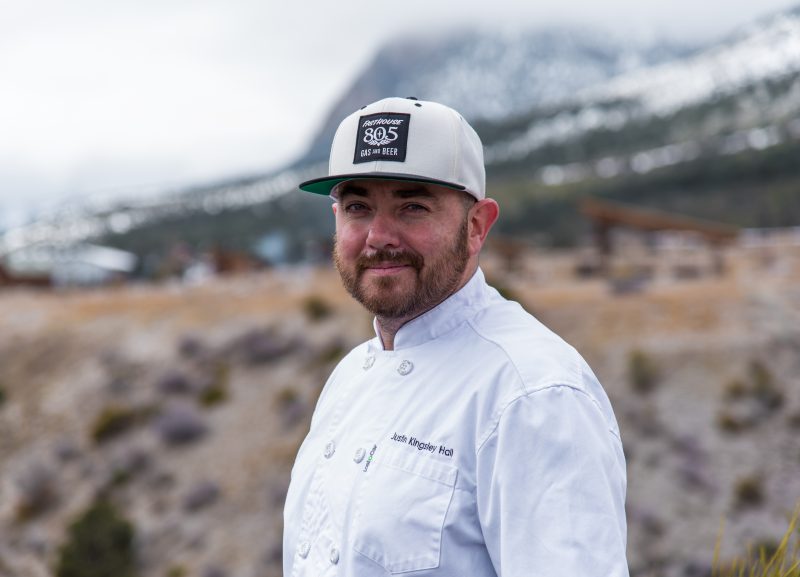 In this Chef Q&A you'll meet Chef Justin Kingsley Hall of newly opened Sparrow + Wolf in Las Vegas. We talk about the opening, creating new dishes and how to take you Chicken Nuggets to the next level, keep reading.
Justin Kingsley Hall is the Chef de Cuisine at the newly opened Sparrow + Wolf Restaurant in Las Vegas. After cooking and working in Florida and California and working on his own cooking brand Justin Kingsley Hall have now returned to a brick and mortar restaurant again.
You've just opened up Sparrow + Wolf in Las Vegas, how has opening been?
The experience has been everything that those of us in the industry would expect. There's been moments of stress, exhaustion and uncertainty. We've worked a lot of hours hoping that what we are doing here is something people outside will believe in as well. We opened the doors and the response has made all that worth it.
My heart is full watching the industry in this town support us. Not only by coming to eat and drink, but they've also been sending their own guests our way. People from around Vegas have been making a big effort to join us which is all the reason I need to keep cooking.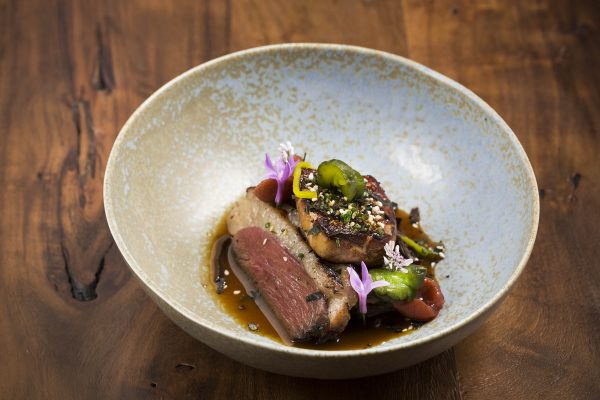 Can you tell us a bit about the restaurant and the food?
Sparrow + Wolf is a modern American Restaurant that pulls inspiration from the diversity of our neighborhoods. We focus on seasonality and imparting old-world flavors into our modern techniques. The restaurant is about giving us the ability to make food we think is fun and we think guests will feel the same.
You've been a bit of a nomadic chef for a few years but now you've returned to a set restaurant, how has that felt so far?
Being back in a brick and mortar has been a welcome change. I loved the projects I've worked on over the years, and yes, traveling to new locations to cook is exciting at times.
But, there's something about having a home…a place to take care of, return to and grow that is special. I've missed it. I'm happy to hang my apron here.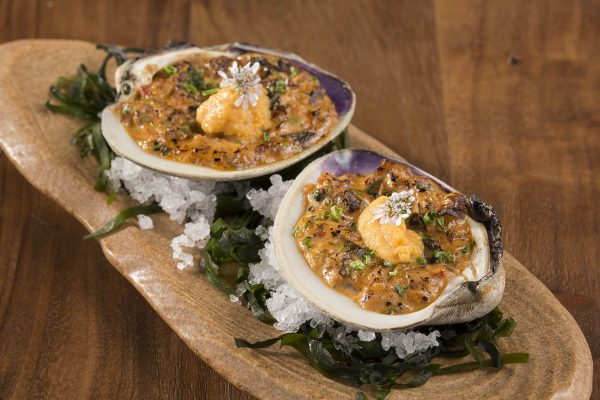 Besides catering and food events, you've been teaching. Has that had any impact on how you work as a chef?
Definitely. You look at people differently in how you interact with them. It's helped grow my patience most importantly. The satisfaction of teaching someone – not just showing and having them duplicate – is a fulfilling accomplishment, especially when you watch them surpass you, and that's what we all should be striving for.
How would you describe your cuisine?
My food has always been a story of where I've worked, lived and the people I've connected with. I enjoy doing the most I can with the fewest components. That's part of why I was excited to be here at Sparrow + Wolf.
From Chef/ Owner Brian Howard to our GM John Anthony, the restaurant and cuisine is influenced by the world around us and those we come across. If we can tell you that story in just three or four components then that's what we are going to do. But we aren't afraid to push boundaries.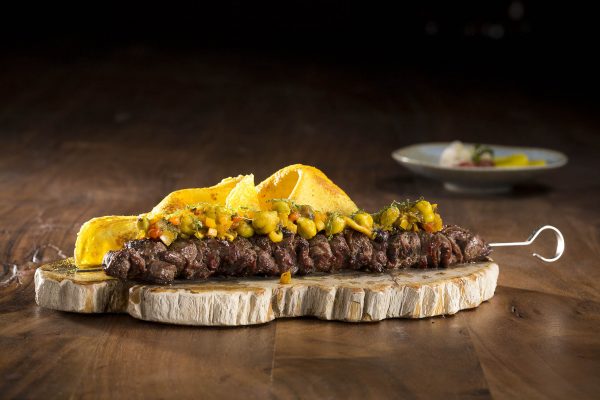 Do you have a process when creating new dishes?
New dishes come about in various ways. I've thought of dishes while hiking, and I've created food based on conversations. But once the process gets going I like to start by drawing it out on paper – a blueprint of the concept, listing the textures, flavors, colors, the purpose of an ingredient. Not going to lie, sometimes the best ideas have come by pulling things from the pantry and just winging it too.
Becoming a chef was not your first career, you started out in the military but had to leave due to injury. Do you still think you would have ended up working with food if that hadn't happened?
It's hard to say. When you're so focused on a dream and being who you are, it's hard to imagine being something else one day.
How do you like Las Vegas as a food city?
It's a conundrum. Availability of any ingredient and every big name. 24 hours of food that ranges from Spanish food trucks to fine dining. An Asian food neighborhood that holds as much depth in flavors as other cities.
All that and yet we are constantly served mediocre meals at a silly price. Hotels forcing chefs to follow what other cities are doing rather than build our own culture. I don't think Vegas – as a whole, including the neighborhoods surrounding the strip – is living up to its potential. Luckily chefs are making moves to change that. They are choosing to forego the strip and scrap to build something special around town.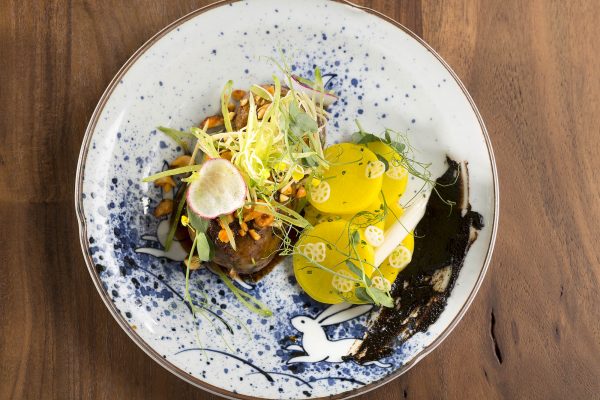 Do you have a guilty pleasure in food?
Yes! And I'll defend it to the fullest…McDonalds Chicken Nuggets. I eat them maybe twice a year. I know what they're made of, but hey, people know what's in cigarettes and still smoke.
The best discovery I made about them this year is that if you skewer them and toast them in a campfire, instantly it's like a whole new level. Try coating with sweet and sour then throwing them into the fire. Mind blown.
How do you spend a day off?
I cook. Not just for myself, though. I cook a big dinner for friends and family. Cooking is how I show my love. Work doesn't change my desire to do that. So on a day off, I like to have those I care for around the table drinking wine, eating and laughing.
What is your favorite culinary destination?
San Francisco. Not for anything groundbreaking per say. It's the draw of the farmer's markets, oysters and smell of the Bay. I recently flew there for 12 hours on my birthday. An amazing gift from my fiancé. We ate at five places and walked some gorgeous miles.
Who do you think we should interview at Ateriet?
Anthony Jamison, co-owner at Sand Dollar Lounge. Easily the best industry bar in the city. Also, he has a huge heart.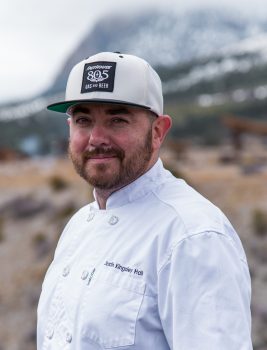 Name: Justin Kingsley Hall
Age: 35
Birth City: Fresno, California
Current City: Las Vegas, Nv
Education: Bachelor's Degree
Previous profession: Military
About Sparrow + Wolf
Sparrow + Wolf was opened in the spring of 2017 by Chef and owner Brian Howard. Justin Kingsley Hall is the Chef de Cuisine. Sparrow + Wolf offers American cookery influenced by the culturally diverse neighborhoods of Chef Brian's travels, classic training and midwestern roots. For menus and reservations visit Sparrow + Wolf here.
About Ateriet's Chef Q&A
Chef Q&A at Ateriet is my way of giving great chefs the respect they deserve. I interview chefs from all over the world with the stuff I want to know. If you know a chef I should interview or have any other suggestions don't be afraid to let me know, just leave a comment or send an email. You can read my other Chef Q&A's here or explore all these great chefs and restaurants in my Chef Q&A Map, you'll find it here.